Last week I travelled to Brazil for the Red Bull Campus Clutch Valorant tournament in São Paulo. It was my first ever live esports event, and my first time doing continued coverage on an event that big. I had no idea what to expect and didn't know anyone going apart from one journalist and one PR, but I had an absolute blast, and now I finally understand esports.
I've always treated esports the same way I do traditional sports. I know it exists, and I know there are lots of teams and fans and competitions, but I just don't care for any of it. Growing up all of my mates loved football, but even during the Euros or World Cup I just didn't care. Now though, after spending a week with players, casters, hosts, and esports journalists, I understand the appeal more than I ever thought I could.
The tournament was held in the middle of an iconic São Paulo football stadium, the Estádio do Pacaembu, currently undergoing renovations. The sheer scale of everything was astonishing. I know esports is big, and I've seen showcase matches during events like Gamescom and Insomnia, but this was on another level.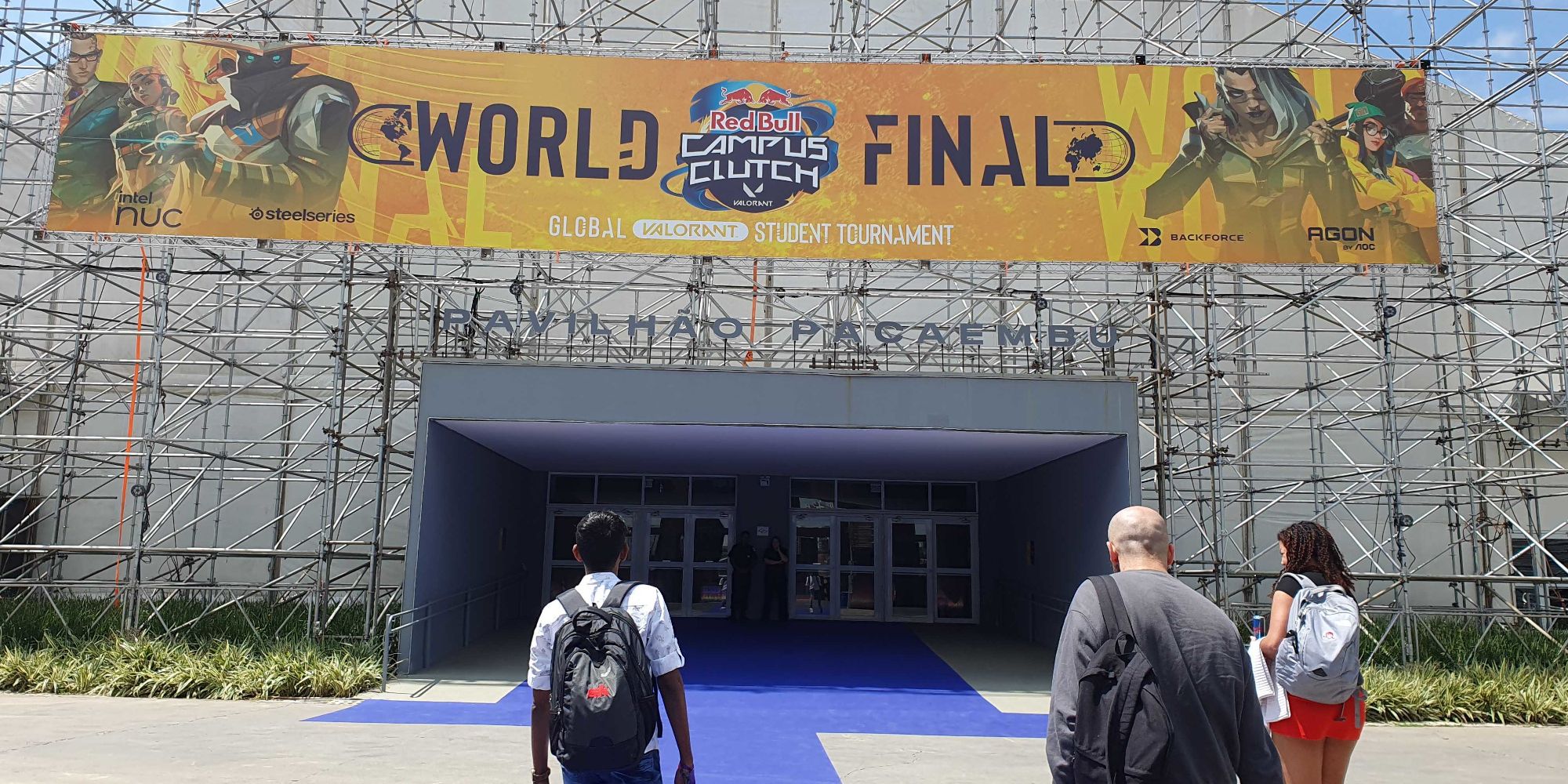 Inside the arena were dozens of rooms with PCs set up for LAN play, so that teams could compete and practise. The main stage had three huge screens, one in the middle and two on the sides so that you could see the action from any part of the stands, and casters and hosts commentated live during every match hosted there.
What helped tremendously was talking to players and experts before watching any games. For the first few days the teams all competed in the side rooms and the main stage was left untouched. I interviewed one of the Egyptian teams that got knocked out before the final 16, and their unwavering passion lit a spark in me. Chatting to host Iain Chambers about how excited he was for the final trophy lift made me excited for it too. I wanted to see the Egyptian teams raise it together – which was their plan from the start if either team won. Suddenly, I was invested. I had a home team to root for – another Egyptian team RA'AD – an underdog to watch – North Macedonian OBK – and a villain – played up brilliantly by the USA's Northwood.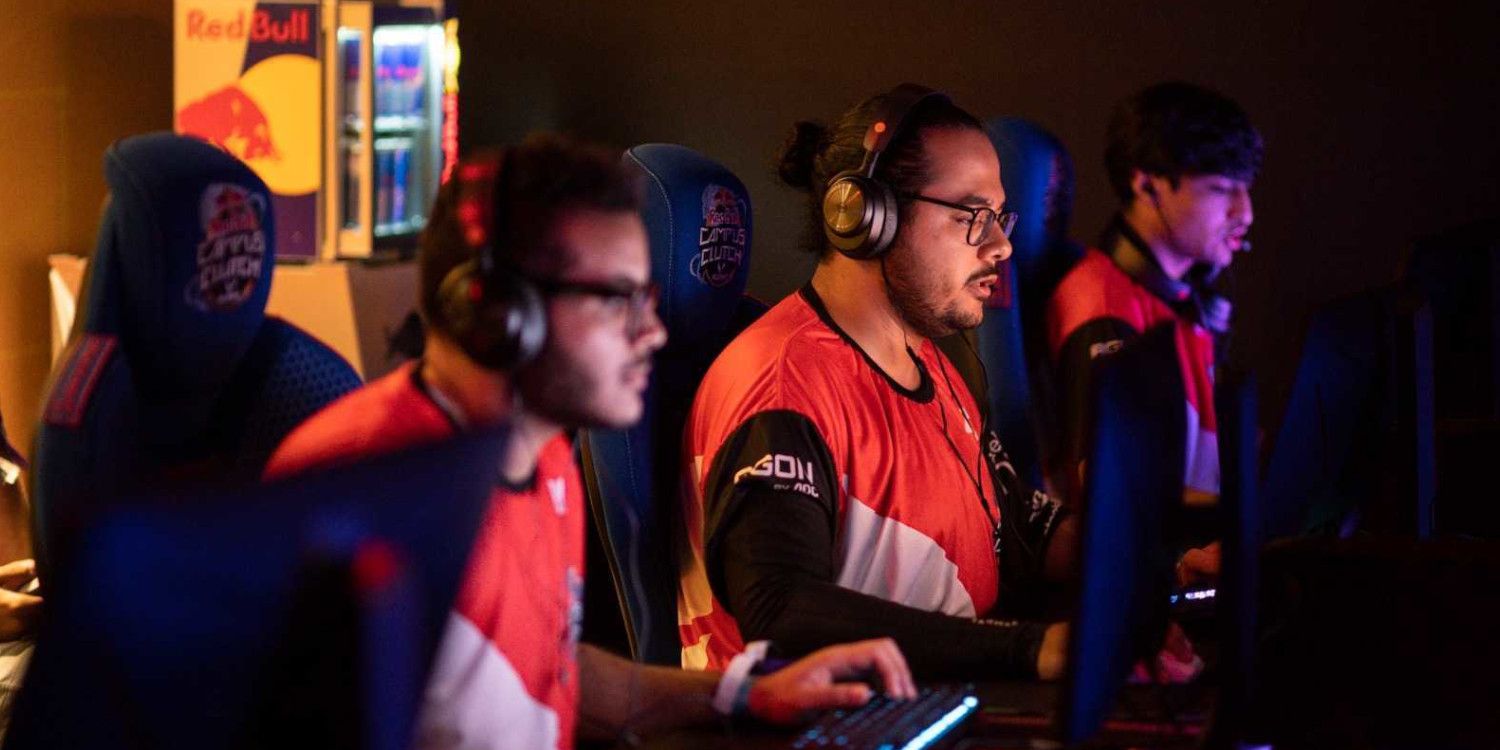 Getting invested in the teams made the games exciting to watch. On Thursday, I saw Egypt beat out Indonesia in a much closer game than I anticipated. The first round went to Indonesia, but it was a struggle, then the second went to Egypt, but also only just. The final match was a walk for Egypt, and I was grateful because I don't think my heart could have taken any more excitement. Seeing the scores creep up during the first two matches without a clear leader was nail-bitingly tense, and I felt such a wave of relief wash over me when Egypt pulled ahead in the third bout.
They then faced off against Canada in what was actually a grudge match. Egypt sent Canada home last year, so this year they were out for blood – and they got it. Both Egyptian teams were now knocked out, and while I was sad, I was still buzzing to see the conclusion. That's when I knew I cared beyond a simple national spirit.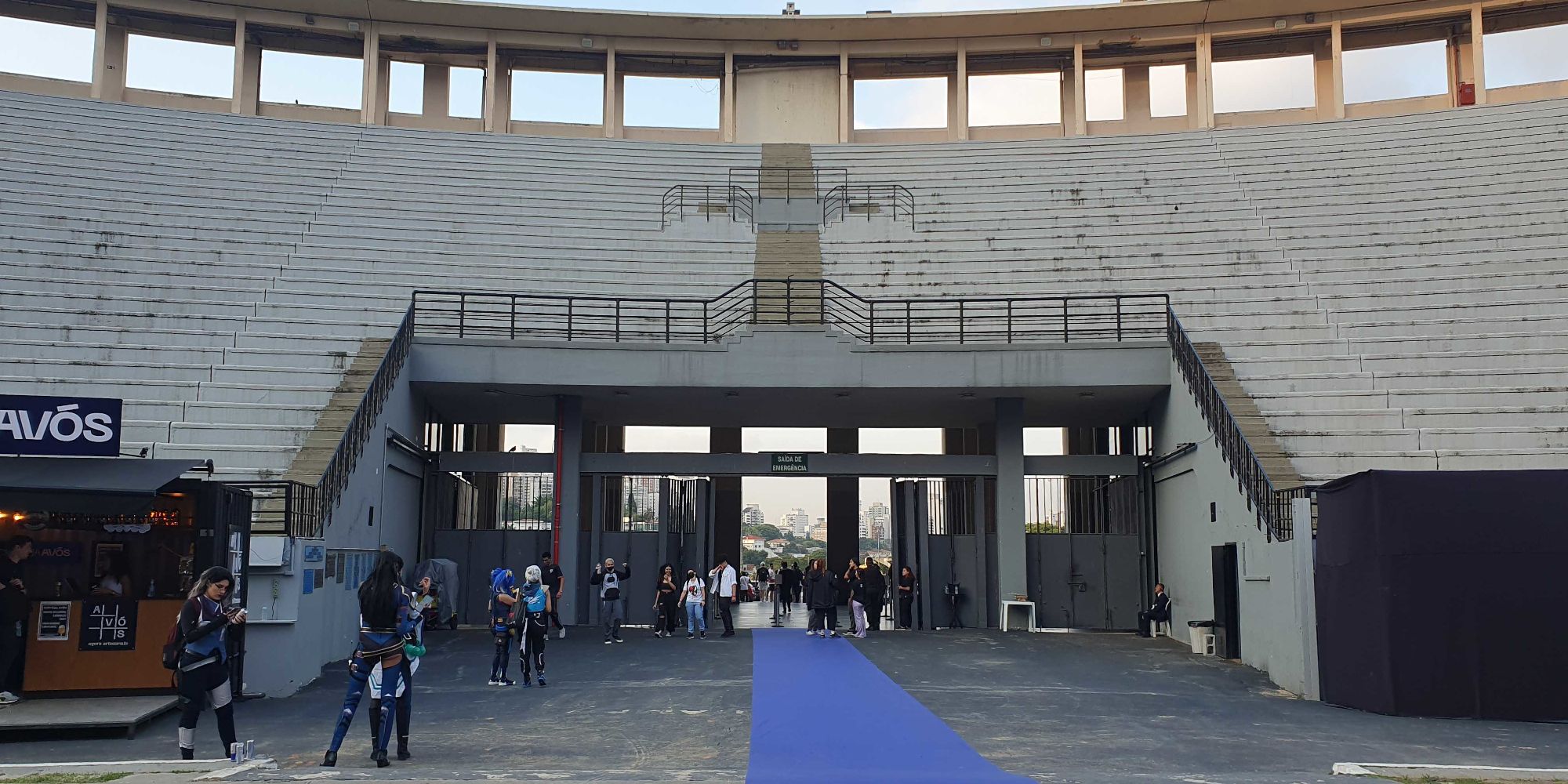 In the evenings, hanging out with players, hosts, PR, Red Bull staff, and other journalists helped me appreciate the effort that went into everything behind the scenes and just how much people cared about everything that was happening on screen too. There was such an enthusiatic community around the matches it was easy to be swept up by everything.
I also got to explore the city, chatting to local graffiti artists about the impact big events like the Campus Clutch have. It was beautiful seeing so many players – many leaving their home countries for the first time – all learning about Brazil and their own parts of the world. Being a part of such a life-changing experience for so many kids was touching. Here they were, thousands of miles away from home, all because of a video game they loved to play. The event became bigger than just the competition, and I saw first-hand the type of cultural exchange people always told me things like the World Cup promoted.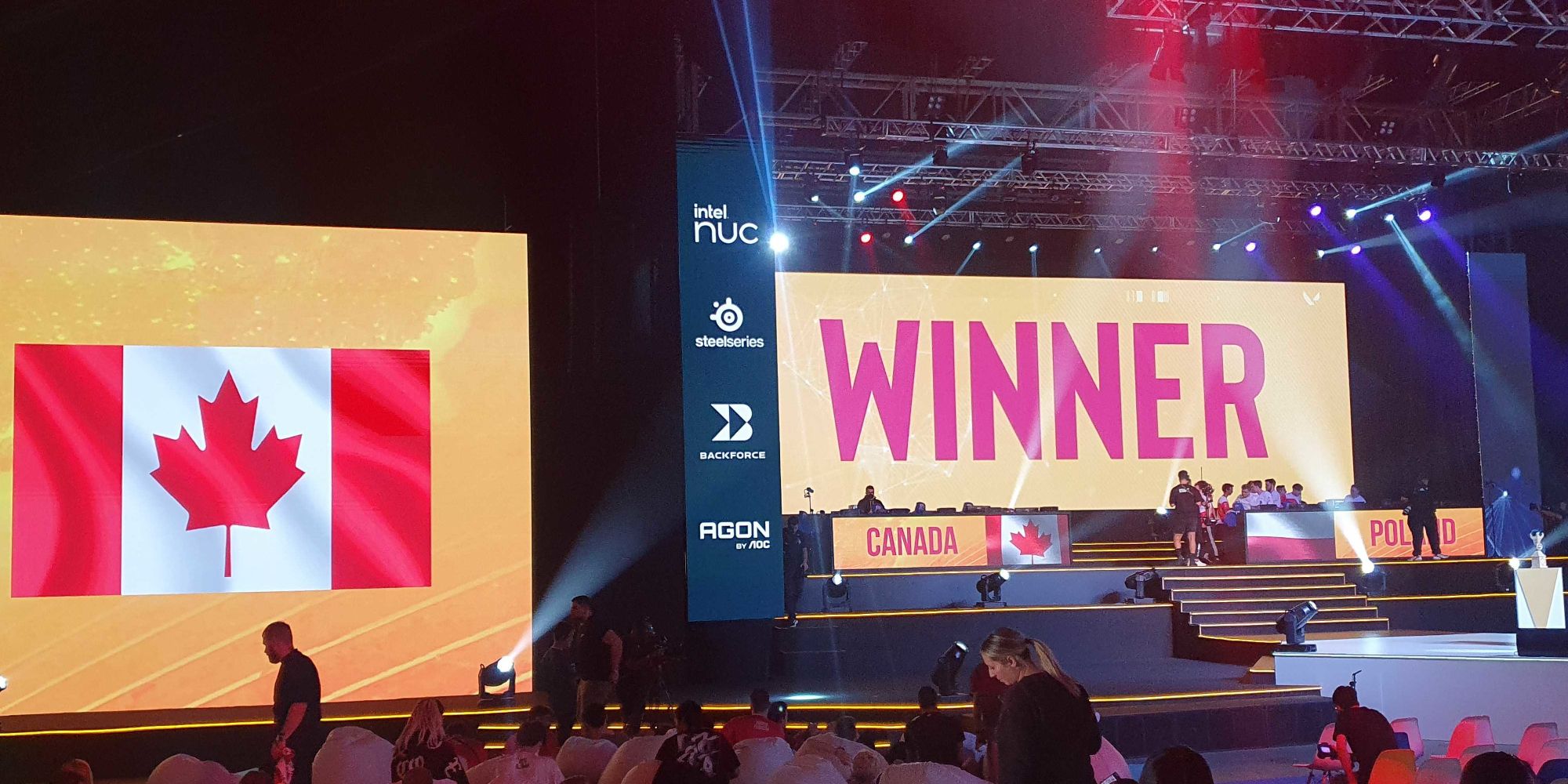 By the time the semi-finals rolled around on Friday, I was utterly hooked. I cheered as OBK gave the USA a tough fight, and was sad to see them get knocked out, but it was also a joy to watch the expert plays from Northwood. The crowd was booing them, but Northwood player Ali played the heel perfectly, gesturing to the camera and smugly showboating when he pulled off a skillful play. As well as playing the game, the team knew how to play a crowd, and it created an unbeatable atmosphere.
Being able to actually see the players, the movements their hands were capable of, added another element of spectacle to the event. I wasn't just seeing gameplay on a small laptop screen. I saw their lightning fast fingers react to enemy movements, and I saw the teams cheer and fistbump whenever they took a round. Being there in person helped me to experience the human touch that is missing when watching this kind of thing digitally. Having been there all week and learning the stories and the rivalries made little moments like Ali's showboating or o7 knocking out Egypt even better.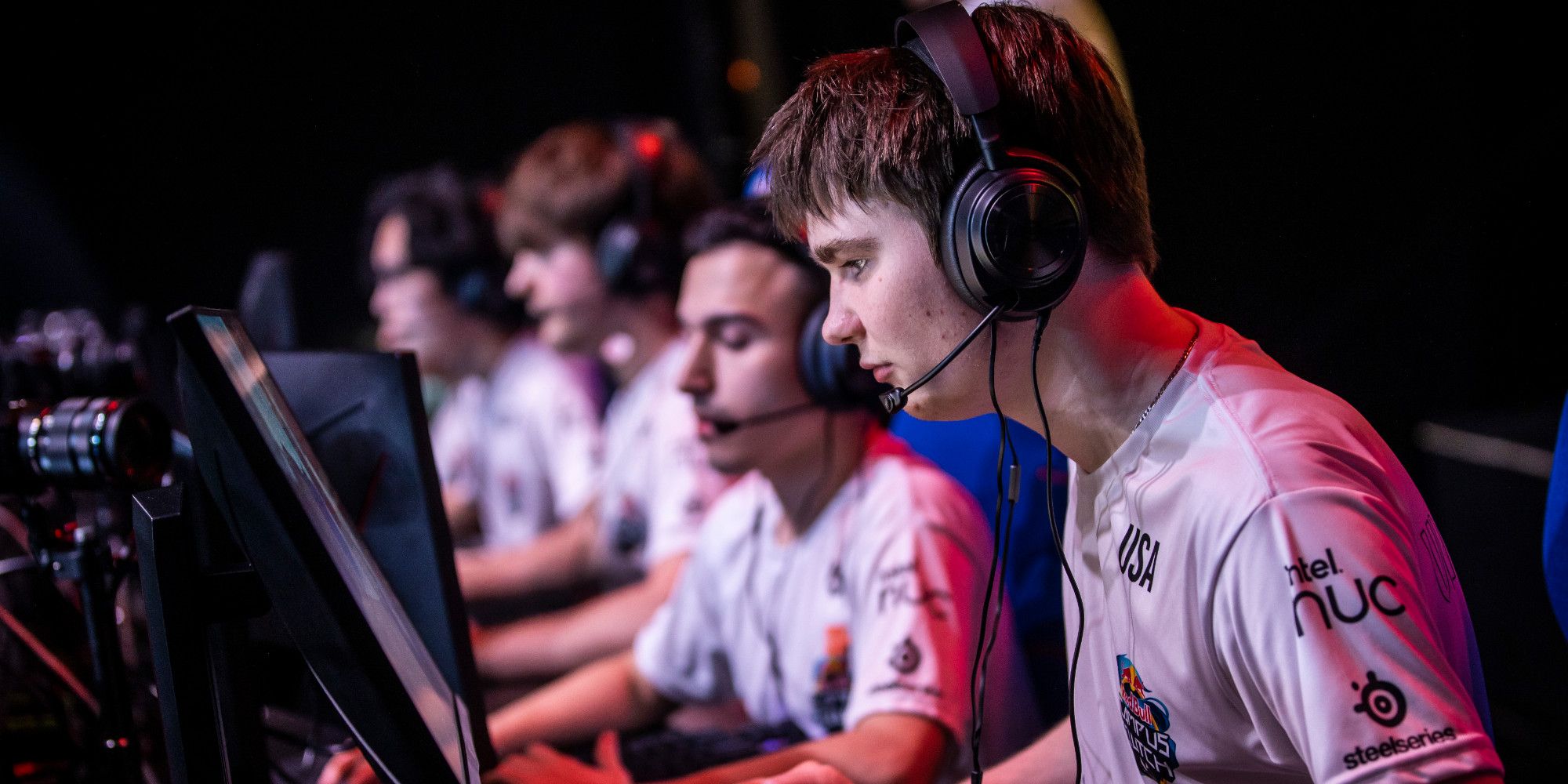 Even when taking a break in the press room, the thunderous cheers and vibrations of the crowd stomping and banging inflatable sticks together created shakes so strong I thought the roof was going to cave in. The final was tremendous, with Canada's o7 delivering Northwood's first loss of the tournament. The USA team still won 3-1, so it wasn't as close as it could have been, but even though they weren't the crowd favourite, people had no choice but to respect their skill and cheered when they lifted the trophy.
The moment was just as electric as Iain said it would be. Here it was, the culmination of our time out here. Hundreds of players, dozens of matches played, one victorious team. I wasn't backing anyone in the final, I was just happy to be along for the ride. It only took an entire week of immersion in the culture, but after the Red Bull Campus Clutch, I finally get esports. Bring on next year's.
Source: Read Full Article