Let's assume you're not an aspiring Twitch streamer, nor are you in your early 20s or teens. The appeal of a brightly coloured gaming chair standing like a monument to your inner child in the middle of your office, or behind you in Zoom calls, might not sit right with you. RGB lights and speakers are a definite no, and that racing seat-style vinyl might be a bit extreme for the rest of your decor. Despite that, you're an avid gamer, or you just spend an awful lot of time sat at your PC during the pandemic. If you're looking for a chair that can offer you solid, ergonomic back support, comfort, style, and a sleek design, the Anda Seat T-Pro 2 just might be for you. Might.
The Anda Seat T-Pro 2 is a premium gaming chair that retains the shape of the most popular racing seat-style chairs, while feeling far more low-key and relaxed thanks to the usual PVC vinyl material being replaced by a linen cloth, making it feel much more like a traditional – and professional – office chair while still retaining the aesthetic that makes it distinctly a "gaming" chair.
Aesthetics And Features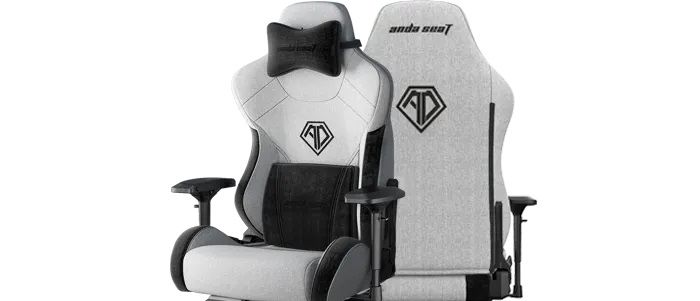 At first sight this chair would fit in with pretty much any office. Look too closely and suddenly the "gamer" aesthetics begin to stand out, with the tall back and head cushion being almost synonymous with Twitch streamers at this point. Despite that, the subtle colour scheme of the grey variant I tested, and toned-down Anda Seat logos, meant that this chair continued to look and feel professional, unlike the embarrassing throne of a manchild.
The chair's curves and pillows are covered in a black faux suede trim which feels soft to the touch and luxurious, and almost justifies the high cost of a premium gaming chair. The biggest takeaway here is that, unlike so much of the rest of the Anda Seat line – and many other gaming chairs to boot – this feels professional enough to wheel into your workplace, or keep in your office at home even when guests are staying over. No matter how old you are, this chair will give you the gaming chair your inner child is crying out for without ever making you feel ashamed for indulging yourself.
The chair also includes "3D" armrests that can pivot, change height, and shift outwards and inwards slightly, as well as a reclining back that can go all the way down to 160°, allowing you to recline and nap, if you desire. Finally, unlike many Anda Seat chairs, this one also includes the ability to adjust the recline of the seat itself, not just the back, with a lever on the left underside locking the chair in a given position. While I never found myself locking the chair into a tilted position, I often used it to rock the chair back while stretching. An understated treat.
Ergonomics
Anda Seat's gaming chairs really do live and die on their cushions and pillows. These are removable and replaceable support pillows, and you get one for your head and one for your back. In previous Anda Seat chairs I've found the head pillow and back pillow, when combined with a mild recline on the back of the chair, make for an incredibly comfortable position. On the T-Pro 2, however, I'm not so sure.
This is the first Anda Seat chair I've used where I've found the head rest to be more uncomfortable than not. It feels too high on the back of the chair, and my neck never feels rested while the pillow is in place and I'm leaning back. Comfort returns once it's removed, with the large and soft lumbar back support pillow acting like a miracle worker. This chair in particular needs that lumbar back support pillow. Without it, the chair itself would be a disappointment. The pillow is soft and conforms to your back well, perfectly supporting your spine as you sit at a desk for work or gaming. It also brings the chair up to the quality and comfort you'd expect from a premium gaming chair – and its premium price tag.
Luckily, sitting in the chair all day remains comfortable throughout, and there's even enough room to pull your leg up and sit awkwardly, if you are – like me – one of those people. Whether it's used for your butt support eight hours a day, or as an extra seat for when guests are over, the Anda Seat is a comfortable choice.
Verdict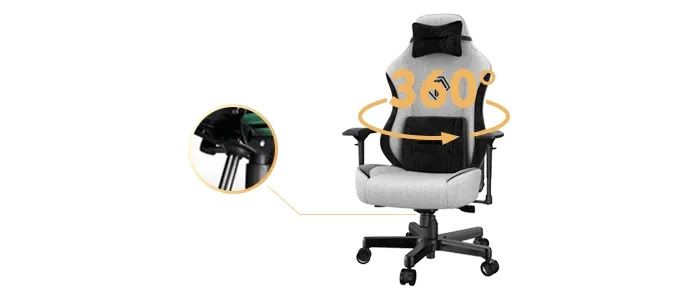 I really like this chair, but I do have some complaints. The linen material could be a bit softer, but instead because of how firm the memory foam is underneath, it feels hard and a bit coarse – maybe don't sit in it without clothes on. The 3D armrests are also exactly the same as the rest of the Anda Seat line, and as a result, they're a bit hard and underwhelming, though won't be uncomfortable unless you're pressing your weight into your elbows.
Given that those minor nitpicks are the biggest complaints I can make about this chair, that's a pretty good sign. When I cast away the cynicism and embrace the inner child one more time, I'm just happy and comfortable to be sat in a big dumb gamer chair, while never feeling the need to explain myself pre-emptively when a guest arrives. It blends into the surroundings perfectly, while still being a comfortable chair for typing at a desk, or going hard in Apex Legends. This is the ideal gaming chair for someone who needs to balance their gamer aesthetics with the rest of their life.
Next: Vertagear Triigger 350 SE Review – The Gaming Chair Grows Up
You can see the full Anda Seat line on their official site here. Product provided by Anda Seat for the purposes of review.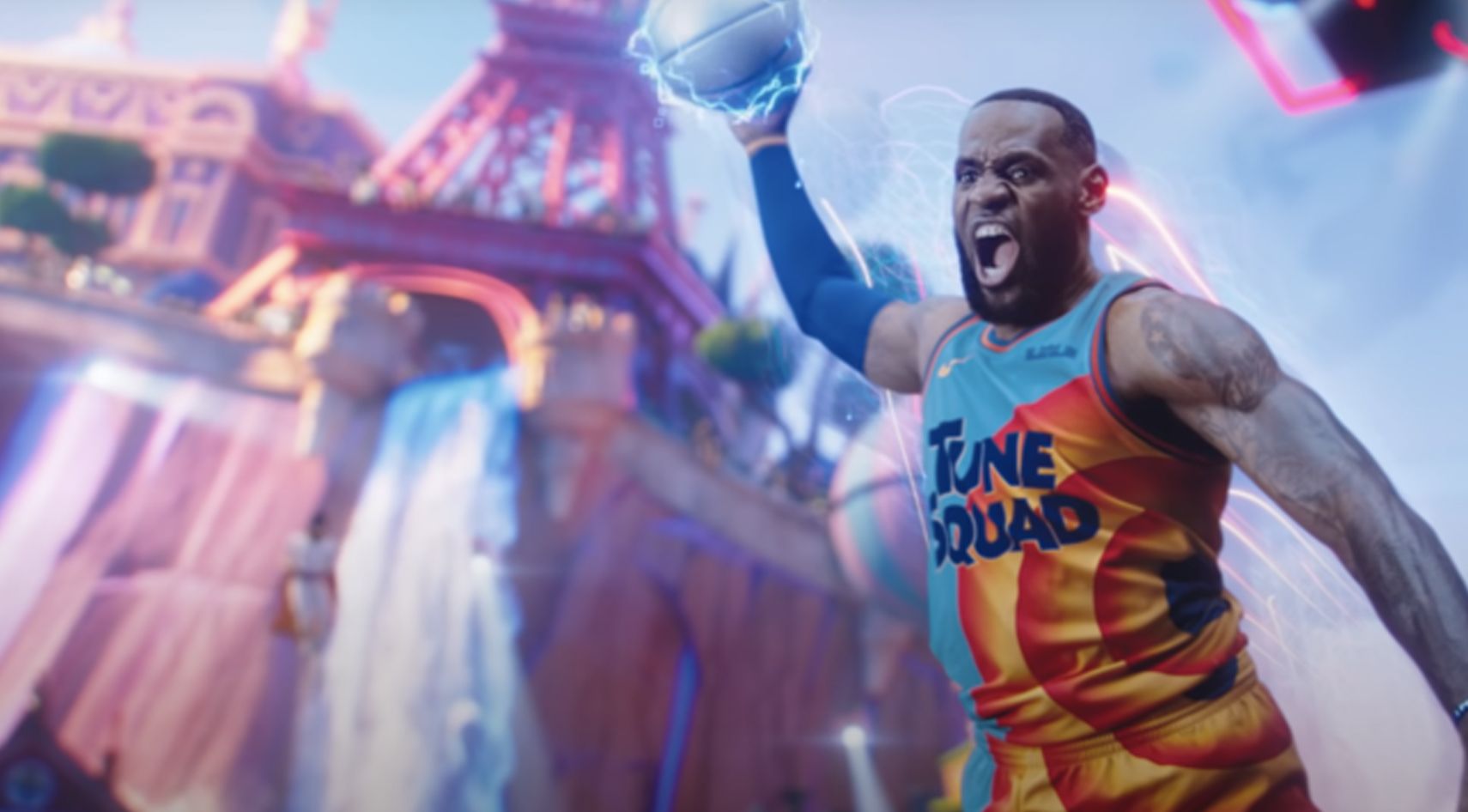 Guides
hardware
Gaming Chair
TheGamer Guides Editor.
Am I supposed to write this in the third-person? Do you know how awkward it is talking about yourself like you're someone else? No one would ever believe someone else has this many nice things to say about me.
Source: Read Full Article