You'd be forgiven for thinking that Assassin's Creed is just a video game franchise, when in fact its lore has become a transmedia experience. Ubisoft's Brotherhood of Assassins narrative has expanded into manga, books, various audios, and webtoons, the latter of which will debut a new branch exploring Edward Kenway's story post-Black Flag.
The latest installment of the video game series, Assassin's Creed Valhalla, is continuing the Creed within its Norse mythology-inspired setting, despite its DLC content being delayed. The Wrath of the Druids expansion recently got hit with a two-week delay, pushing its intended April 29 release date back until May 13. The DLC will take Valhalla's narrative to Ireland, with the second expansion, The Siege of Paris, on its heels for a summer 2021 release. As one path follows the vikings, another looks to expand a character that hasn't received as much attention as Ezio over the years.
In an interview with Eurogamer, transmedia director Aymar Azaïzia spoke at length along with publishing content manager Etienne Bouvier about the exciting year ahead for Assassin's Creed. One project in particular that was touched on is a new webtoon animated by Korea's Redice Studio, which will focus on Edward Kenway's life after the events of Assassin's Creed 4: Black Flag. Azaïzia confirmed that the webtoon will pick up "just after" the conclusion of Black Flag, with the narrative's year still uncertain. The director also reiterated how Edward only aided the Assassins in Black Flag without officially becoming part of the Creed, and pointed out that it would be interesting to see him become an Assassin at some point – which could indeed be the premise of the upcoming webtoon.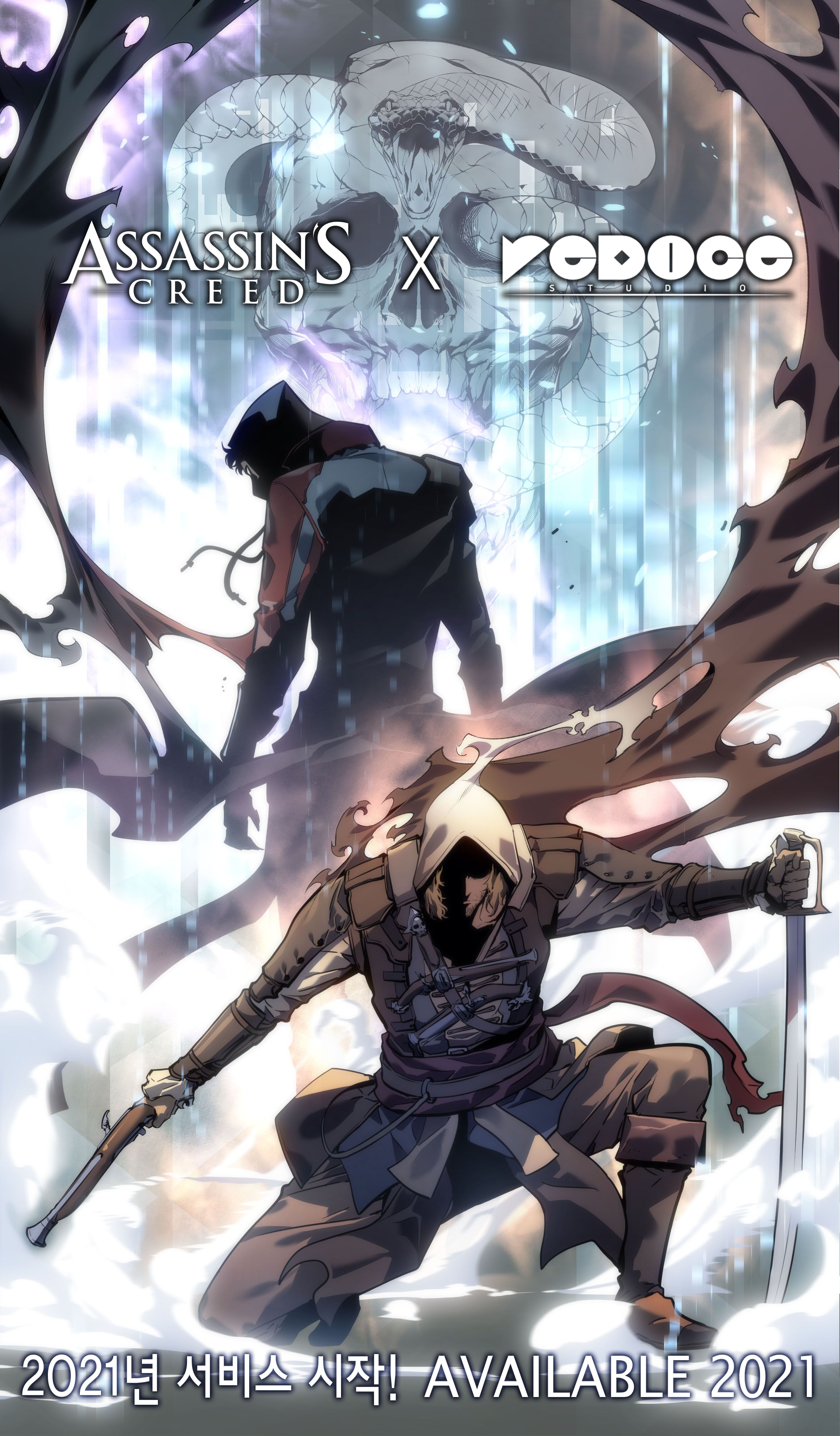 Edward Kenway first appeared in the Assassin's Creed 3 companion novel Assassin's Creed: Forsaken, before serving as the protagonist in Black Flag. Edward is an ancestor of Desmond Miles who aids the Assassin Order after being persuaded into piracy by various riches. Edward's only other appearance in the Assassin's Creed universe was in the spin-off mobile game Assassin's Creed: Rebellion, therefore, it would be smart for the webtoon to feature this less-developed character in order to widen Edward's arc.
On the broader spectrum of Ubisoft's transmedia content, the developer is collaborating with the publisher Jump to produce manga one-shots based on its games. Watch Dogs, The Division, as well as Assassin's Creed are the games preparing to be given the manga treatment, which will accompany Jump's previous Far Cry 3 one-shot Happy Vaas Day.
Source: Read Full Article