Originally a smartphone game, BanG Dream! Girls Band Party! Will now be getting a Nintendo Switch adaptation that is set to release later this year. BanG Dream! Girls Band Party! is a multimedia franchise, as it also has its own anime and manga. This game in particular was the series' first mobile title, which came out in Japan in 2017 and it was released worldwide in 2018. Not a ton is known about the adaptation specific to the Switch yet, aside from the fact that the publisher will be Bushiroad and the developer is Craft Egg.
For those unfamiliar, BanG Dream! Girls Band Party! is a music game in which the player must tap notes as they slide towards the bottom of the screen to a rhythm of a chosen song. Different notes require different movements, such a holding, flicking, and tapping. There are a variety of songs that are included in the game that the player can choose from, and since its release, cover songs have been added that include tracks from games such as Persona.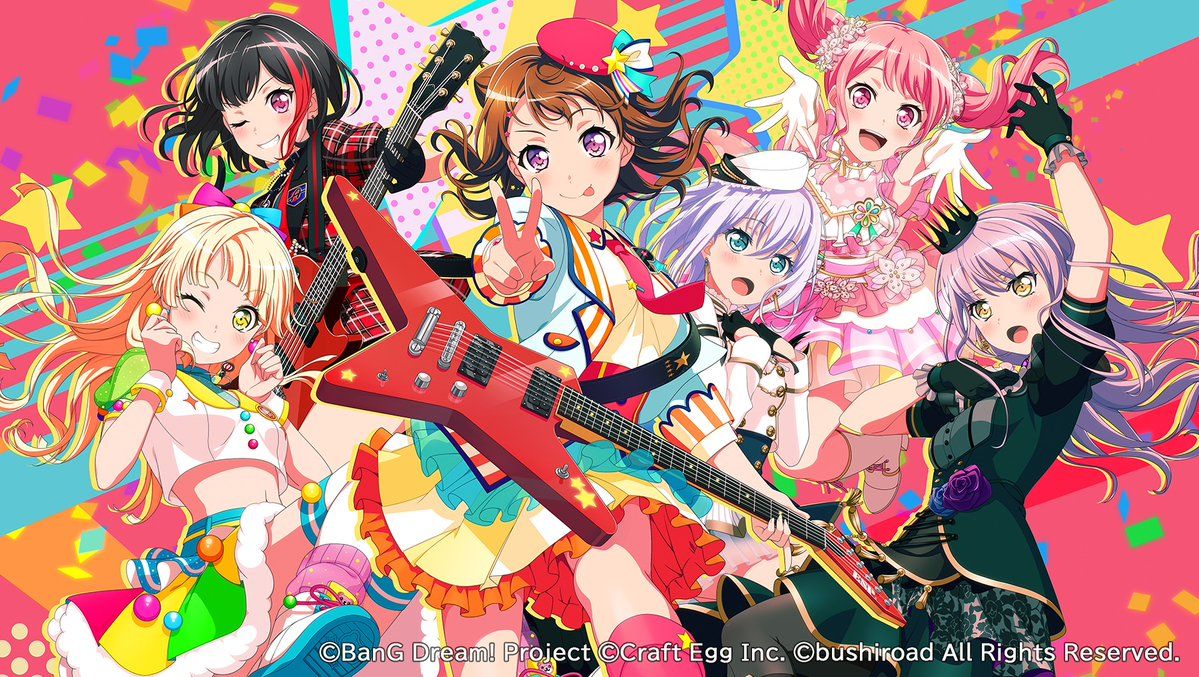 Despite the party-style gameplay, there is an actual plot to the game, considering its been adapted from the manga and anime. In the first season, the player is an employee at the live house CiRCLE, and they must find other groups to recruit for the Girls Band Party. Though this is the main storyline, there are also other band stories to follow which each focus on individual bands and their backstories. For example, Poppin'Party includes three different stories: how the band was formed, how they had to save the downtown festival, and how the keyboardist of the group gets into a confrontation with her father because he disapproves of her membership in the band.
The game was successful upon its release, considering that within the first six months afterwards, the app had been downloaded over four million times in Japan. By November of 2019, the game had over 11 million Japanese players.
Though we don't know exactly what this will look like on the Switch, there is no reason to think that it won't be extremely successful and boost the franchise.
Source: Read Full Article