The mighty champion from Pokemon Sword & Shield, Leon, will soon be available as a sync pair in Pokemon Masters EX. Marnie and other characters have also been announced for the mobile game.
On February 25, Leon will finally be arriving in the game alongside his powerful Charizard. In fact, he'll be the first master sync pair added to the game. It's one duo of hopefully many to come that will give the whole party a valuable boost, thanks to a passive skill.
Tagging along is Marnie, a rival from the Galar region who challenges you alongside her trusty Morpeko in Pokemon Sword & Shield. They'll be using culinary-themed attacks like Full Belly Mode and Hangry Mode to beat their opponents. You'll have plenty of time to unlock them through the game's gacha systems from 10pm February 25 until 10:59pm PST on March 17. The previously released Gloria will also be available to get through this sync pair event from March 3 until March 17. Here's the schedule below so you can keep track of everything going on.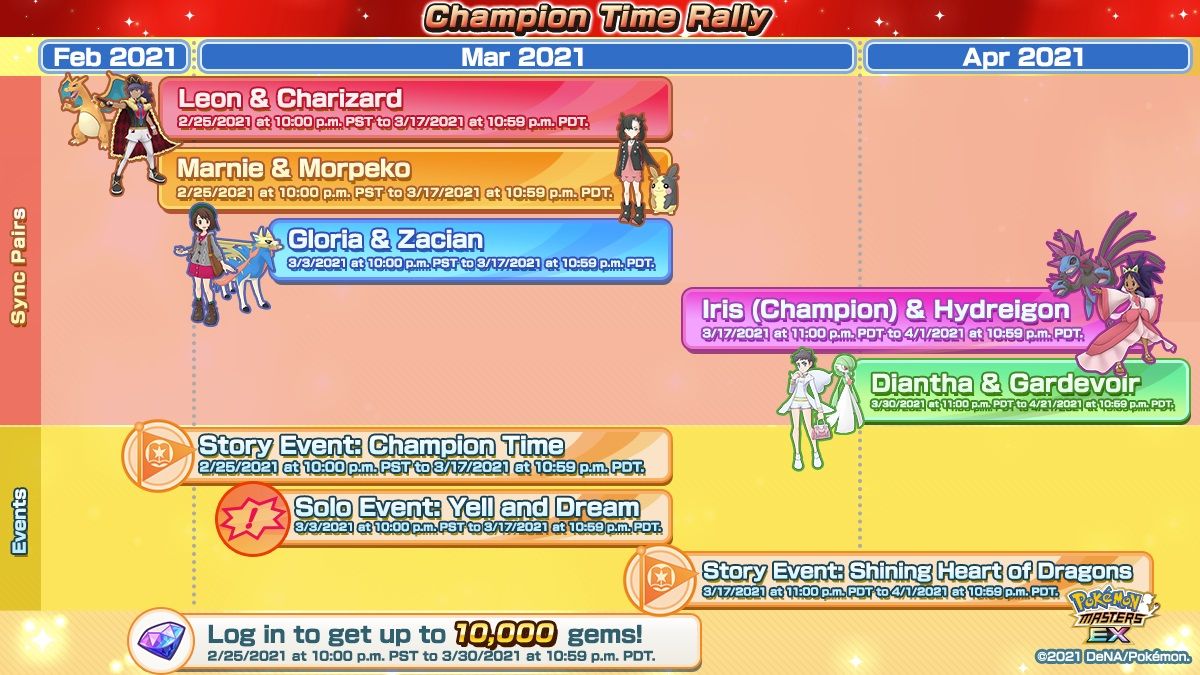 To accompany these two new characters, there will be a couple of in-game events. The first story event, which begins on February 25 and ends on March 17, will feature Leon, Gloria, and Marnie taking on trainers in a tournament. A solo event called Yell and Dream will also take place shortly afterward on March 3, which has Marnie showcasing what her trainers from Spikemuth Gym can offer. Marnie's event will end on March 17 as well. We think Marnie is one of the best characters in Pokemon Sword & Shield, so we're happy she's getting the spotlight she deserves.
But that's not all. Dena has also announced two more sync pairs that will be arriving to Pokemon Masters: Champion Iris and Hydreigon, and Diantha and Gardevoir. Both will be arriving sometime in March. According to the press release, Pasio will have champions from every region after this March update.
Obviously you'll need gems for all these new sync pairs. Thankfully, Dena is being pretty generous with its daily rewards. If you log in every day from February 25 to March 30, you'll get a total of 10,000 gems, which is enough to get 36 sync pairs.
In related news, it seems as if the updates just keep on coming for this game. Recently, Dena celebrated Palentine's Day with a couple of themed sync pairs for Dawn and Serena, while Legendary Pokemon Xerneas and Yveltal were also available to play as.
Next: Shadow The Hedgehog Was Heavily Edited To Avoid A Teen Rating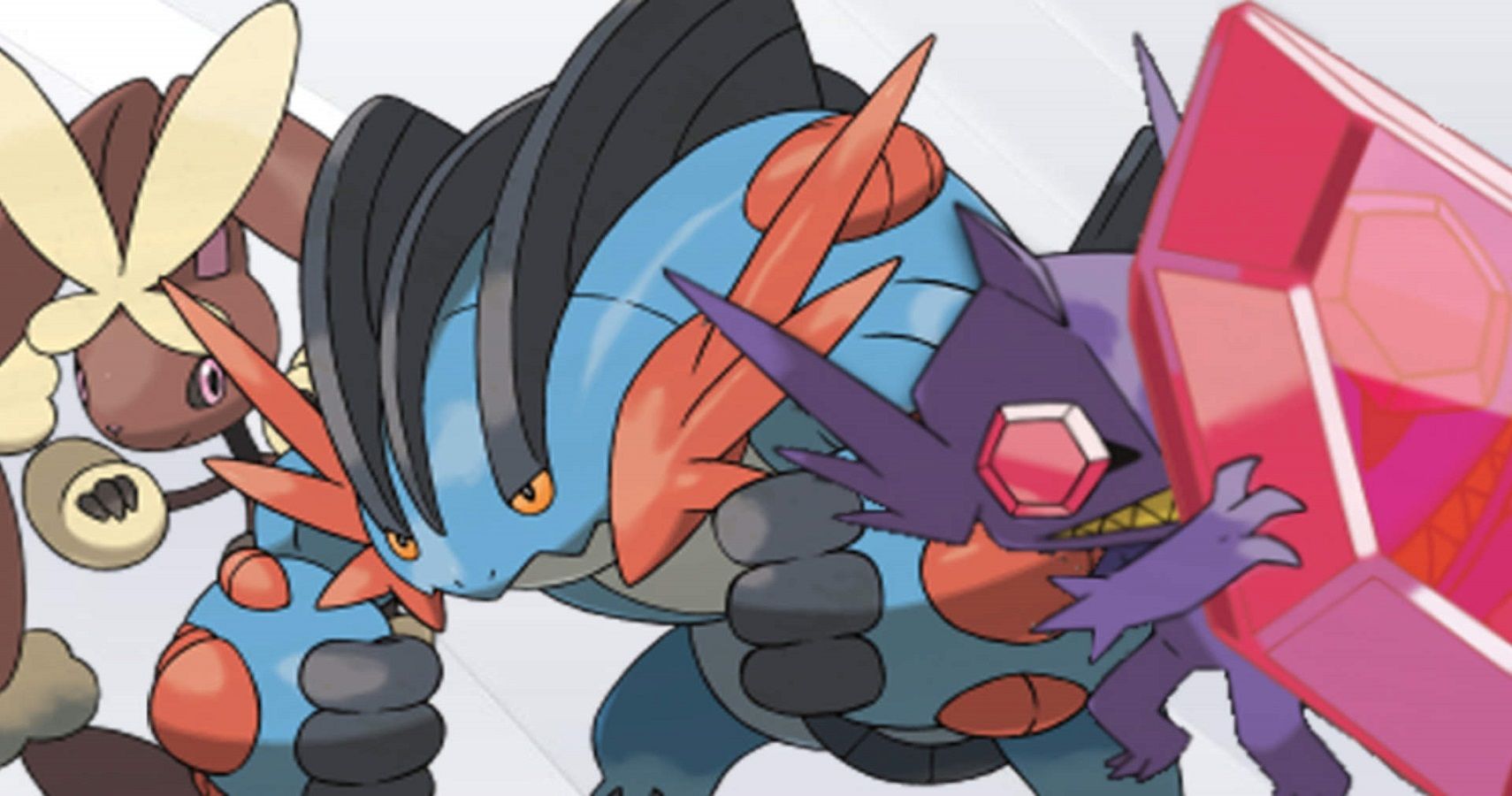 Game News
Pokemon
Mobile
Pokemon Masters
Android
iOS
The British "Canadian" Chris Penwell has been a video game journalist since 2013 and now has a Bachelor's degree in Communications from MacEwan University. He loves to play JRPGs and games with a narrative. You can check out his podcasts Active Quest every Tuesday and Go Beyond: A My Hero Academia Podcast on Wednesdays.
Source: Read Full Article