Days Gone and Syphon Filter developer Bend Studio is working on a new open-world project for PlayStation 5 that includes some form of multiplayer.
The studio shared its plans in a recent PlayStation Blog post as part of its new minimalist logo reveal that "represents an abstract and modern interpretation of the studio's history, location, and lifestyle." Bend also offered numerous variations in colour and stylised treatments of the symbol you can see below, while still maintaining an identifiable brand.
Moving towards its upcoming project, Bend provided a minor update for the game, revealing the studio wants to "continue bringing you quality experiences that aim to leave an everlasting impact."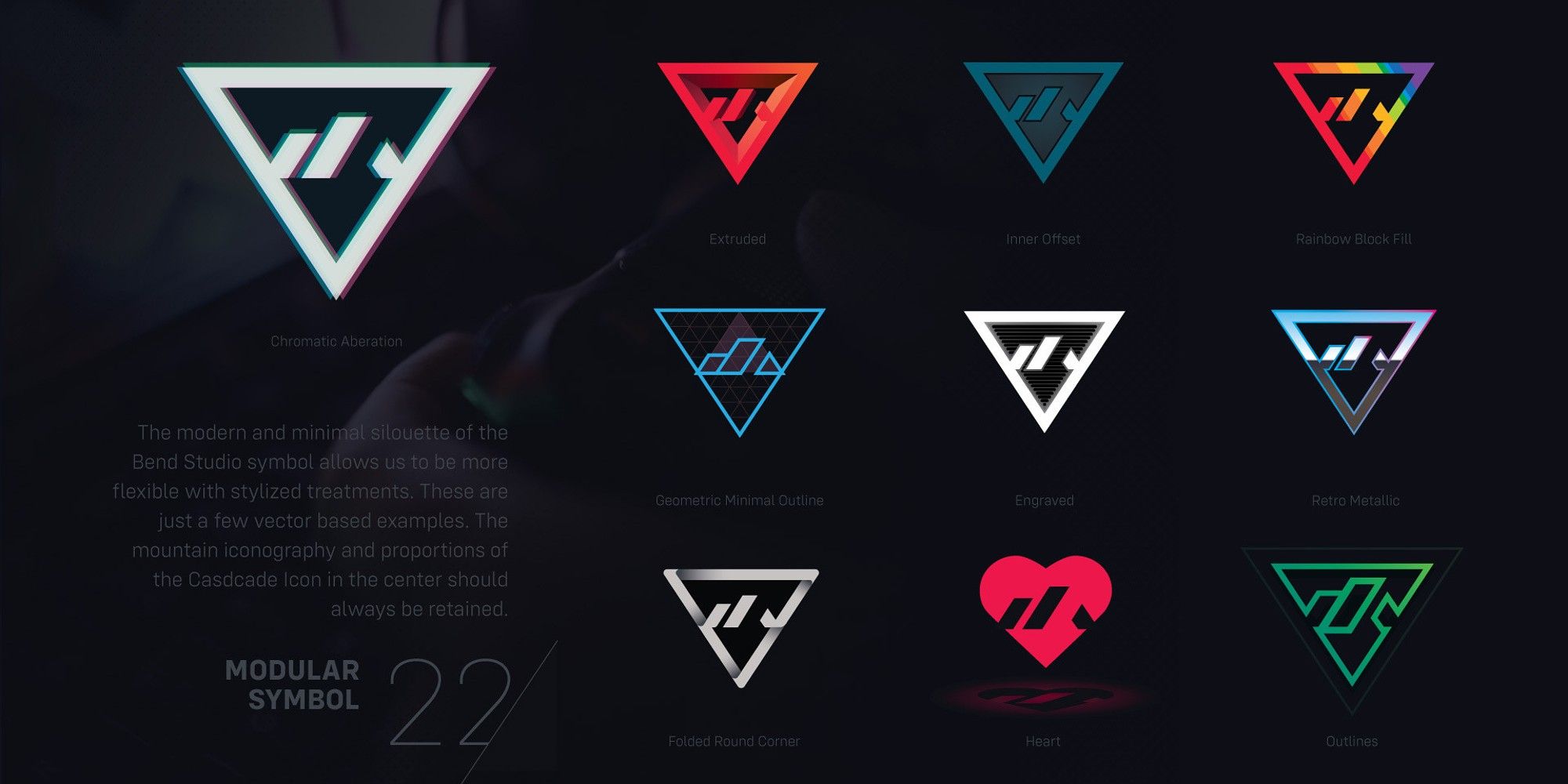 "We are excited to share just a snippet of news on our current project. We are currently working on a new IP that includes multiplayer and builds upon the open-world systems of Days Gone, but brings you a whole new world that we are extremely excited to craft for you. We cannot wait to reveal it to you when the time is right," community manager Kevin McAllister said.
Turns out, the recent update isn't giving too much away beyond what we already know. Head of PlayStation Studio Hermen Hulst made the formal announcement a year ago, saying that Bend is "very, very passionate" about its new title for PS5. "They're building on the deep open-world systems that they developed with Days Gone," he said. A month later, job listings hinted the game would feature multiplayer elements — just like the studio confirmed today.
When Bend Studio originally pitched its sequel to Days Gone, it wanted to have a "shared universe with co-op play," so it seems the studio had always intended on introducing some sort of cooperative multiplayer functionality.
Earlier it was assumed multiplayer in Bend's next game to be an extra mode outside the main experience. However, considering the team is making an emphasis on multiplayer every time we hear about the upcoming project, the online component presumably will play a larger role than expected.
Source: Read Full Article