Microsoft continues to up the ante as the best bang for your buck in gaming today. Coming this month are five new titles that will arrive on Xbox Game Pass, starting with Destiny 2's latest expansions, Shadowkeep and Forsaken.
Destiny 2 went free-to-play for the base game when it launched on Steam last year, so there are still a ton of New Light players out there that haven't had a chance to taste all that Destiny has to offer. Now that both Shadowkeep and Forsaken are coming to Game Pass, those players will have a chance at getting all caught up on the cheap.
Shadowkeep and Forsaken will arrive on September 22 on Android and Console, which gives you just about a month and a half to crunch through all that content before Beyond Light drops in November. There's no real need to grind out all those weapons and armor since most of it is going to be sunsetted with the release of Beyond Light, but there's still plenty of story-based adventures, strikes, and raids to complete before November 10.
Keep in mind this is only for Game Pass on Xbox and Android, so PC players will still have to actually buy the expansions themselves to experience Forsaken and Shadowkeep before November.
On the plus side, Beyond Light is going to be an Xbox Series X Game Pass launch title, so those who are already set on siding with Microsoft in the upcoming console war will get first access to the new expansion.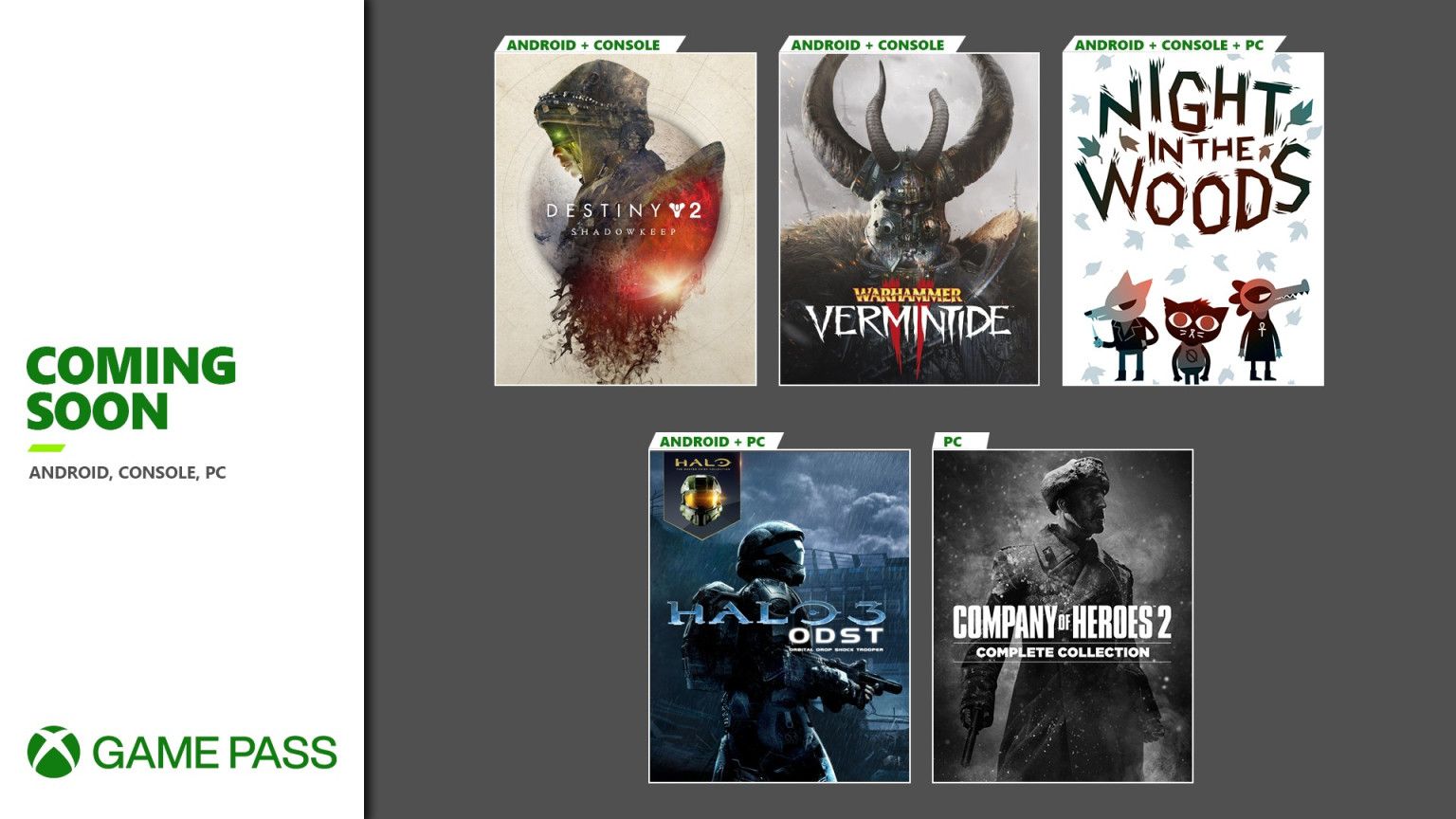 Other Game Pass games that will arrive in November include Company of Heroes 2 (September 17, PC only), Halo 3: ODST (September 22, Android and PC), Night in the Woods (September 24, all platforms), and Warhammer: Vermintide 2 (September 24, Android and Xbox).
Now's probably the best time to get in on Xbox Game Pass since the monthly fees are going up in November from $4.99 to $9.99. Those on the service now will at least have their monthly fee grandfathered for the first billing cycle, so that's like getting Game Pass half off.
Source: Read Full Article