Bethesda seems to have their hands full with keeping Doom Eternal's upcoming expansion, The Ancient Gods Part 2, under wraps. First, the achievement list for the DLC was published on Steam, giving fans a glimpse of what to expect in the expansion. Now, the Bethesda store has prematurely listed the expansion along with some new art and screenshots that paints a clearer picture of what the expansion will include.
On Sunday, Bethesda's store briefly showcased a new listing for The Ancient Gods Part 2, the second expansion for the wildly popular Doom Eternal. The listing offered a number of not-before-seen looks at the anticipated DLC, the most notable being a new piece of key art for the expansion's second portion. The art shows off the Doom Slayer taking on a new armor-clad enemy that is wielding a pretty nasty looking sword. Also, the Doom Slayer has a massive hammer in his hands, which is notable as there has not been a hammer-type weapon introduced in Doom Eternal so far. Seems that the hero will be given some new tools to smash demons with in this expansion.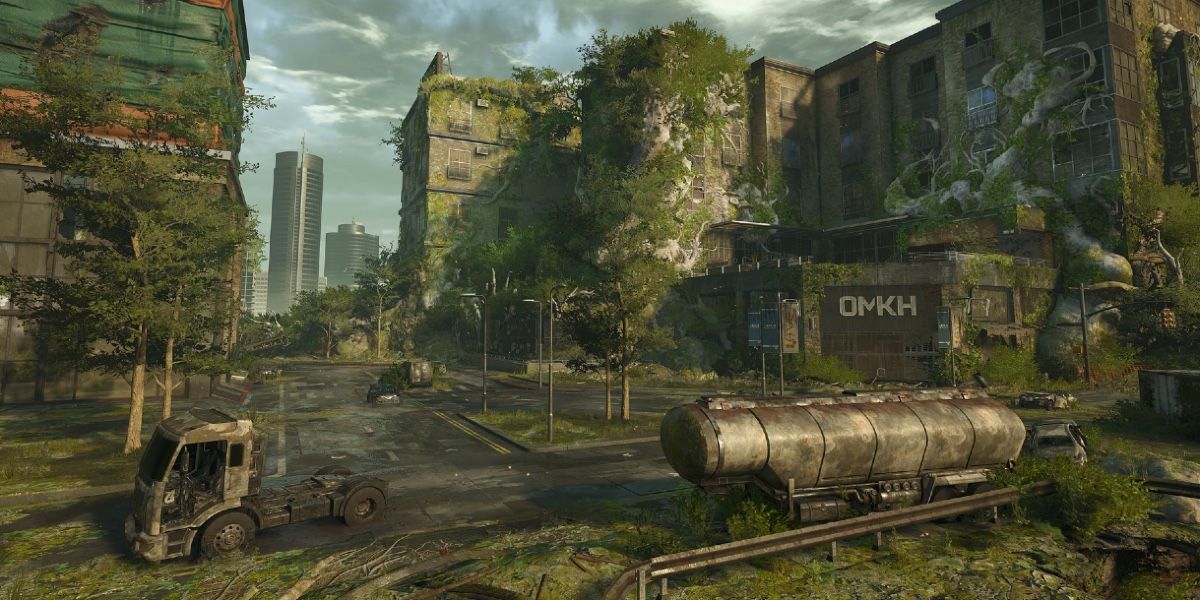 The rest of the screenshots didn't offer up a ton of new information. They mainly offered a glimpse at the locations that will be introduced in The Ancient Gods Part 2. From the looks of it, the Doom Slayer will be making their way through various environments as the images show off a sinister-looking fortress, a surprisingly peaceful-looking monastery, and an abandoned city that has been completely overtaken with greenery.
While the initial listing was a mistake, it did not take Bethesda long to respond to it. The studio took to the game's official Twitter to confirm that more information regarding Doom Eternal: The Ancient Gods Part 2 will be revealed on March 15. This will include a brand-new teaser trailer. They also shared the new key art that had been leaked, confirming that some new enemy-types are in the Doom Slayer's future.
These new screenshots and listing are not the only leaks to happen for Bethesda's upcoming expansion. Earlier, the achievements for the expansion appeared on Steam. These achievements also pointed to a new hammer-type weapon being introduced with one labeled "Tougher Than Nails" and requiring the player to "Acquire all Sentinel Hammer Upgrades."
All of these leaks seem to indicate that a release for the expansion is quickly approaching, and hopefully that March 15th trailer will offer an official release date.
Source: Read Full Article