Dune: Spice Wars is off to a great start on Steam Early Access, but both developer Shiro Games and publisher Funcom know that the Spice Wars isn't even half done. That's why they've just announced the game's Early Access roadmap with big updates coming later this summer.
The first priority for Dune: Spice Wars is adding multiplayer functionality for up to four players. This will include both co-op and free-for-all modes using each of the four factions. Alongside the multiplayer update will come a new, unannounced faction and a new victory condition to add to the games four existing conditions: political, assassination, annexation, or achieve 50,000 Hegemony points.
Shiro has tentatively scheduled the multiplayer update for later this summer, and after that will come the Air and Sand update with new units, buildings, and tactical elements. Being able to build spaceports and ships will give your faction a massive mobility option and possibly even a logistical advantage.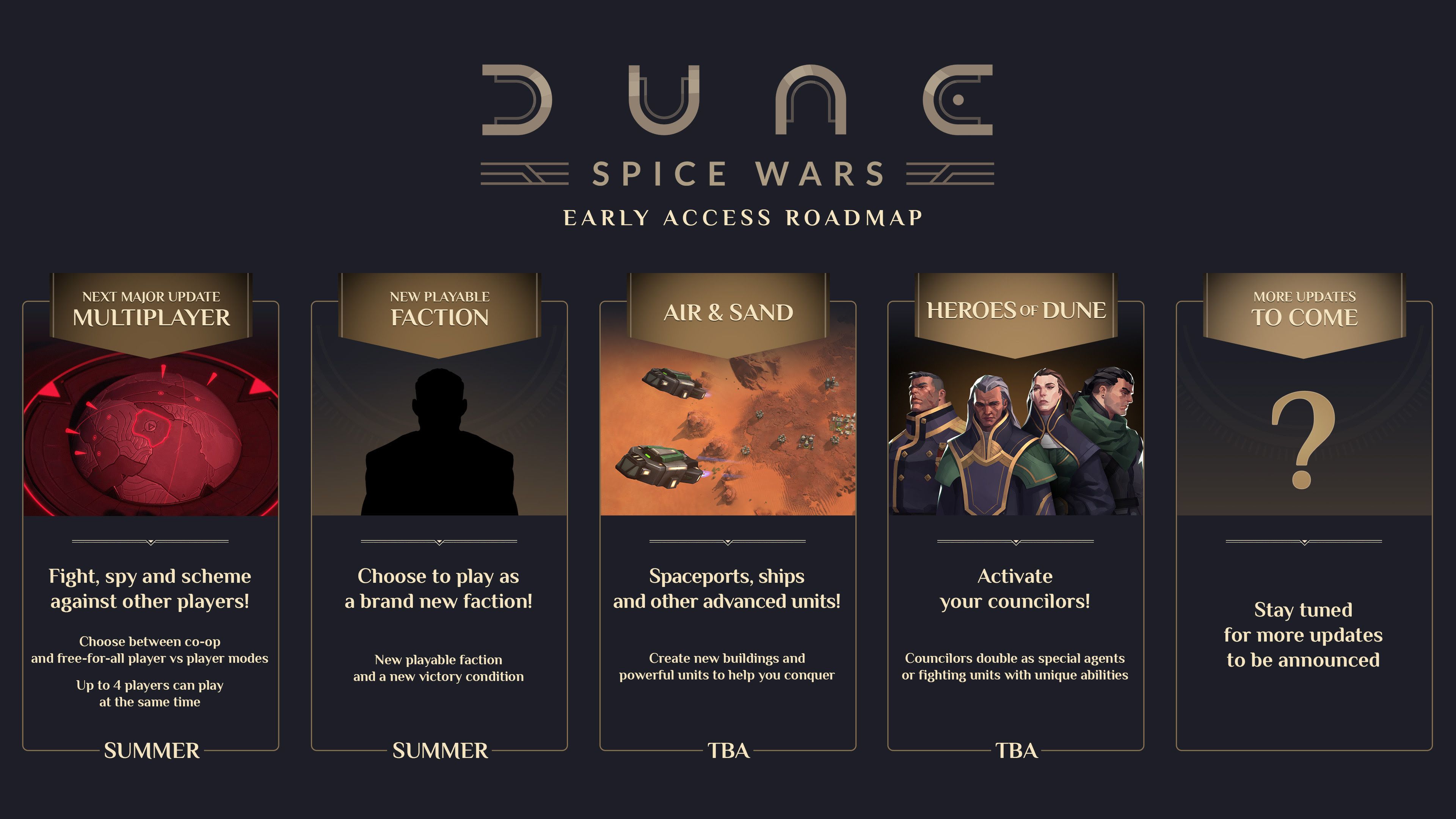 Heroes of Dune comes in third and will add the ability to "activate your councilor," making them from faces that provide passive bonuses to controllable hero units with unique abilities. Although the roadmap only shows House Atreides' councilors, each faction has a set of four characters that you'll be able to command to various locations on planet Arrakis.
Both Air and Sand and Heroes of Dune are still yet to be assigned release dates.
Funcom is also working on another Dune title, this time an open-world survival game that promises to be the publisher's "most ambitious project yet." It'll launch across PC and current-gen consoles, although we still don't have a release date yet. We do have some concept art thanks to the official website, which is also advertising open positions for the game's development. Given the number of jobs available, I wouldn't expect this Dune survival game to arrive anytime soon.
Source: Read Full Article