Quick Links
Fall Guys has kicked off its free-to-play launch with a new season and several additional features and events. This new update includes the introduction of the limited-time Stadium Stars Event; offering both new and returning players a handful of unique rewards to earn.
Taking place from Wednesday, June 22 to Wednesday, June 29, 2022, this event serves as a great way for all players to familiarize themselves with the new levels that were introduced this season, Season One: Free for All. Most notably, players can earn the event exclusive costume item, the Free For All Party Pack, by completing challenges within the event window. Use the information provided below to make sure that you are efficiently progressing through this limited-time event; ensuring that you are earning all available rewards.
Stadium Stars Challenges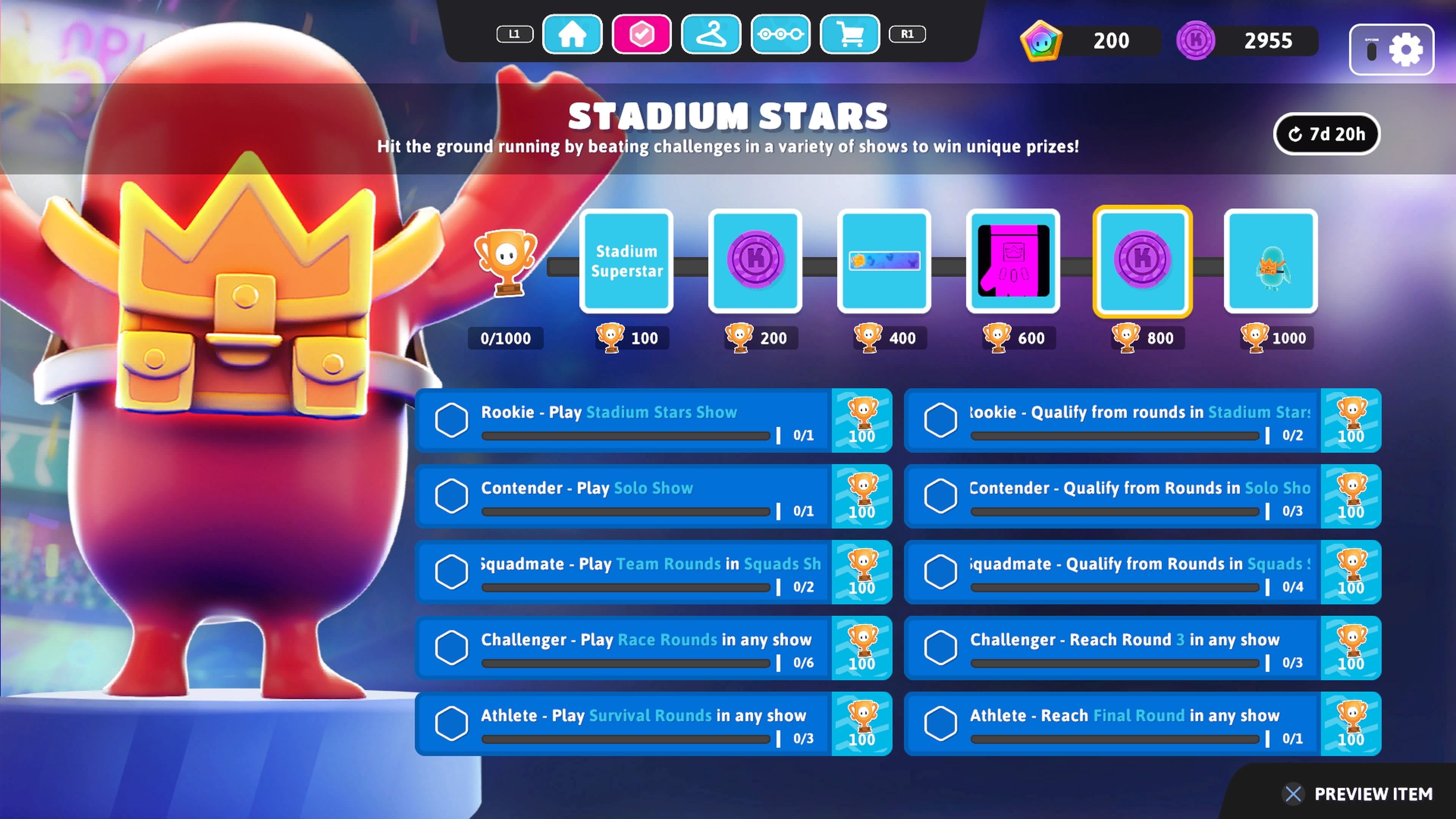 There are a total of ten event challenges that can be completed during this event window; requiring you to complete various tasks within the game. Completing these challenges will earn you 100 Trophies each, the currency that is used for this specific event.
To complete all ten event challenges, players will have to compete in Solo Show, Squads Show, and the new Stadium Stars Show; proving to be relatively simple tasks as long as you are competing in the correct Shows. Players will have to complete the following challenges and accumulate Trophies to unlock and obtain each of the rewards provided for this event.
If you wish to earn all six available rewards for this event, you will need to complete all ten event challenges.
Fall Guys: Stadium Stars Event Challenges
Challenge
Requirement
Play Stadium Stars Show
1 Time
Qualify from rounds in Stadium Stars Show
2 Times
Play Solo Show
1 Time
Qualify from Rounds in Solo Show
3 Times
Play Team Rounds in Squads Show
2 Times
Qualify from Rounds in Squads Show
4 Times
Play Race Rounds in any show
6 Times
Reach Round 3 in any show
3 Times
Play Survival Rounds in any show
3 Times
Reach Final Round in any show
1 Time
Stadium Stars Rewards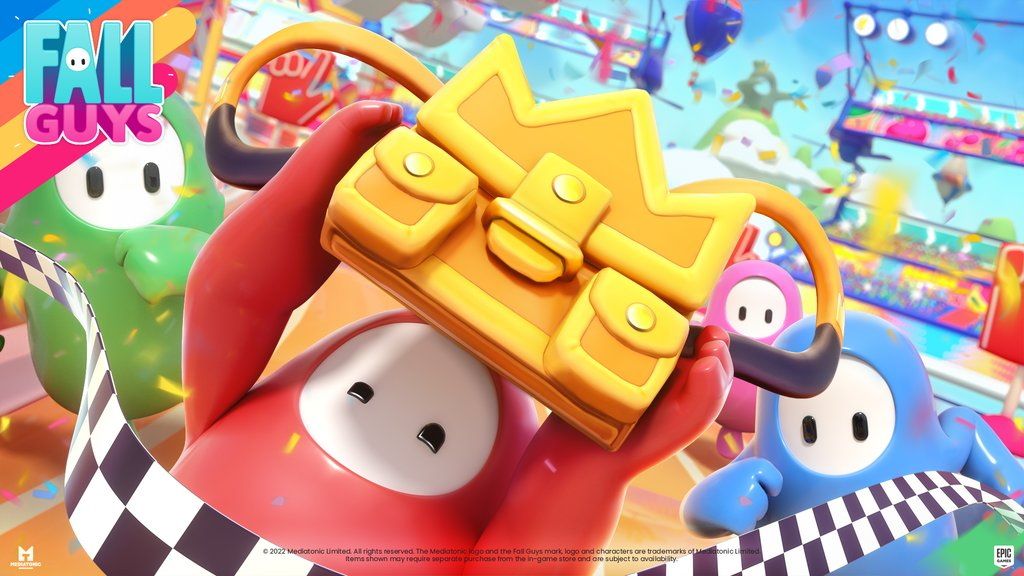 There are six different rewards that are being offered for the Stadium Stars Event. All rewards are in-game items, some that are exclusive to this event; including the Free For All Party Pack costume piece, the final and most notable reward available.
To unlock each of these rewards, you will need to complete event challenges and accumulate the event currency, Trophies. The following event rewards are earned when players accumulate the required number of Trophies for that specific item; also provided below.
You do not need to exchange your Trophies to obtain these rewards, rather just reach the required total of Trophies listed. This means that once an event reward is redeemed, you will still keep all Trophies that you have accumulated during the event.
Fall Guys: Stadium Stars Event Rewards
Reward
Item Type
Trophies Required
Stadium Superstar
Nickname
100 Trophies
200 Kudos
Currency
200 Trophies
Free For All
Nameplate
400 Trophies
Crown Grab
Pattern
600 Trophies
400 Kudos
Currency
800 Trophies
Free For All Party Pack
Costume
1,000 Trophies
Source: Read Full Article