Final Fantasy 14 is the go-to game for questing, raiding, beautiful stories, making friends, and… figure drawing? It's the first time I've ever seen something like this in Eorzea, and, though it should come as no surprise to me at this point as the incredible community continues to bring fresh and exciting ideas to the game, I can't help but be amazed.
Ameme, known to most in the community as 'that Haurchefant who posts about birds a lot', is the person behind these art sessions. They have a BFA in Art Studio Drawing and Painting and teach drawing classes to teenagers, and started playing Final Fantasy 14 in 2017. But it wasn't until covid hit that they realised they could combine their love for art with their favourite virtual world.
"The idea for this came to me during the pandemic era, as art parties were getting popular as a way to socialize," Ameme tells me. "Watching the art party culture develop, it occurred to me: why not do a proper figure drawing session, just like in real life?"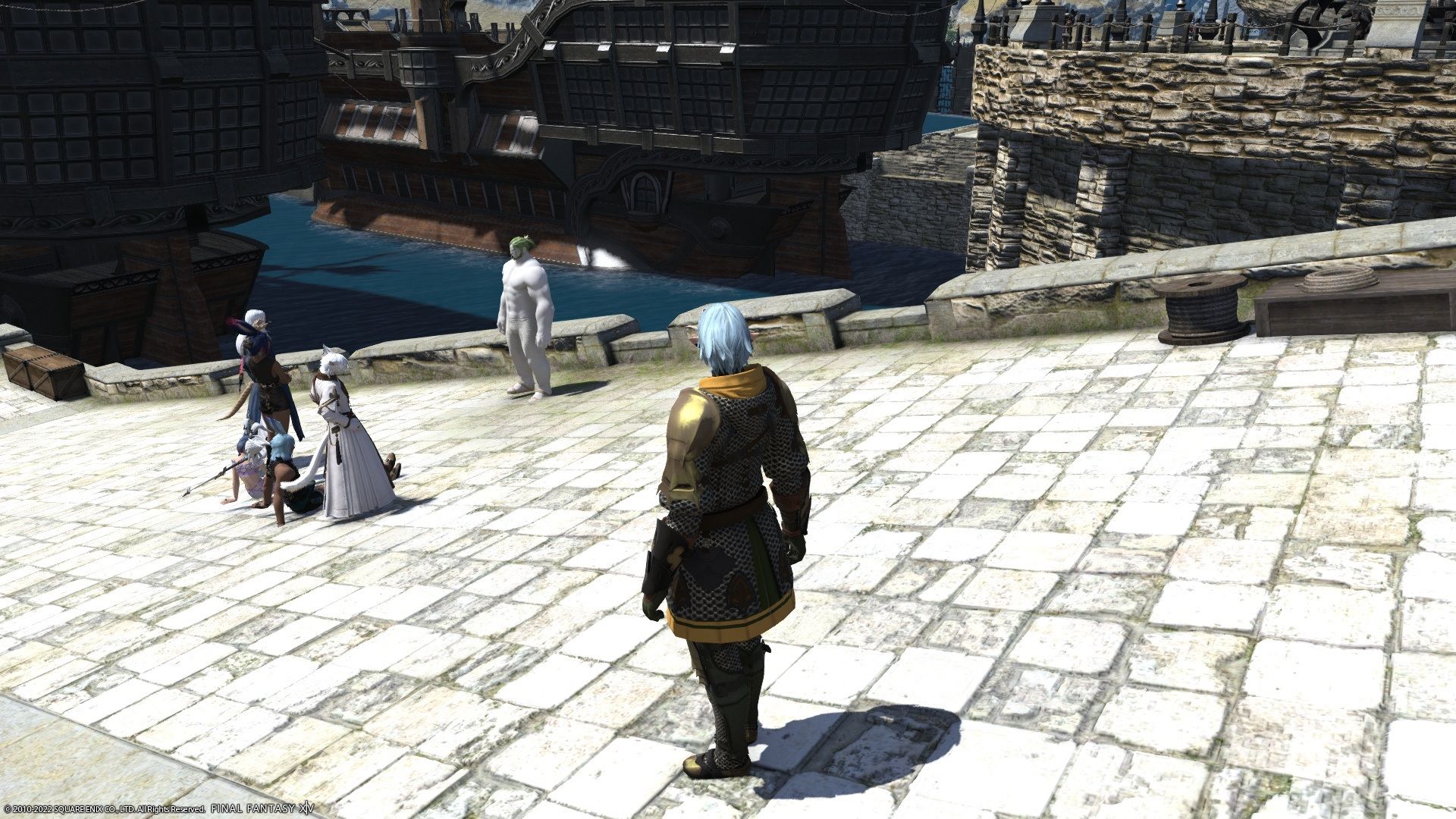 Ameme explains that figure drawing sessions are usually scarce, unless you're fortunate enough to live in a city rife with a big art scene and plenty of willing models. You'll also find that the sessions are normally limited to those participating in art courses and will undoubtedly cost you to participate, too. Covid then made it even more difficult to find figure drawing sessions, which is why Ameme decided they would come up with a brilliant solution.
"Enter: Figures in the Firmament," Ameme says. "While I wouldn't recommend using these as a total replacement for live figure drawing, as the character models — ignoring Lalafells — in the game are exaggerated, idealized, and in several cases altered to be different from human anatomy, they're still based on a solid understanding of the human form. Just look at Godbert Manderville. They gave that dude obliques out the wazoo, and his knee anatomy is frighteningly good. You could probably pull out a muscle chart and label everything on his body with about a 95 percent accuracy rate."
With the help of friends to test the idea and get it all up and running, Ameme held the first figure drawing session in April 2021, inviting artists of all skill levels to participate at their own pace. Since then, they've held several further sessions in different in-game locations and at various times to accommodate visitors from international time zones. Players only need a way to draw, whether that's keeping it simple with a pencil and paper, or choosing their graphic editor software of choice, and then simply attend to watch the models in action.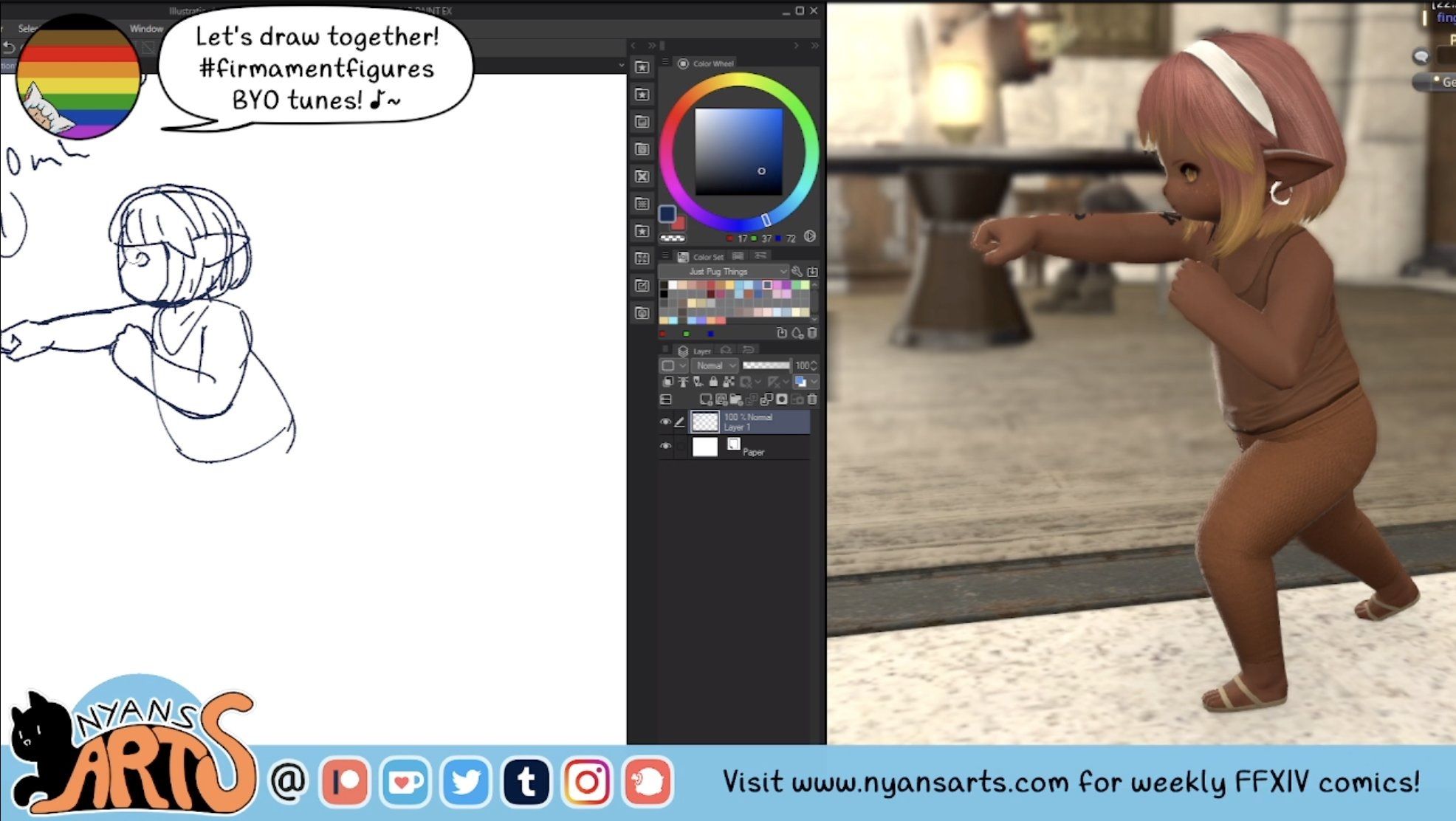 "It's just like a real life figure drawing session, with timed poses and specific modeling outfits to get it as close to real life as possible," they tell me. "The only difference is that our models will sometimes point a flamethrower at our artists, and no one bats an eye. For, ahem, marketing reasons, I like to use Haurchefant as our mascot. He seems like he'd be into this kind of event, right?"
Ameme plans to start running the figure drawing sessions regularly again in 2023, so watch out for the #firmamentfigures hashtag on Twitter in the new year, which also has examples from previous sessions. If interested, you can get involved in several ways, depending on which side of the easel you wish to take a seat on.
"Artists only need to show up, select a model from our current line-up, wrestle with gpose, and draw," Ameme says. "Each pose has a set time limit. No matter what skill level you're at, challenge yourself and get some practice in!
"Models essentially become mini session leaders, as they are in charge of keeping track of their poses and timers as well as getting the modeling outfit required. I will not lie, it is a lot of work to be a model for this event. I love all my volunteer models. They're the greatest, and I usually yell about four times per session, 'thank you models!'. So I'll say it again here to all my volunteer models: Thank you so much for all the hard work you put in every time you answer my call!"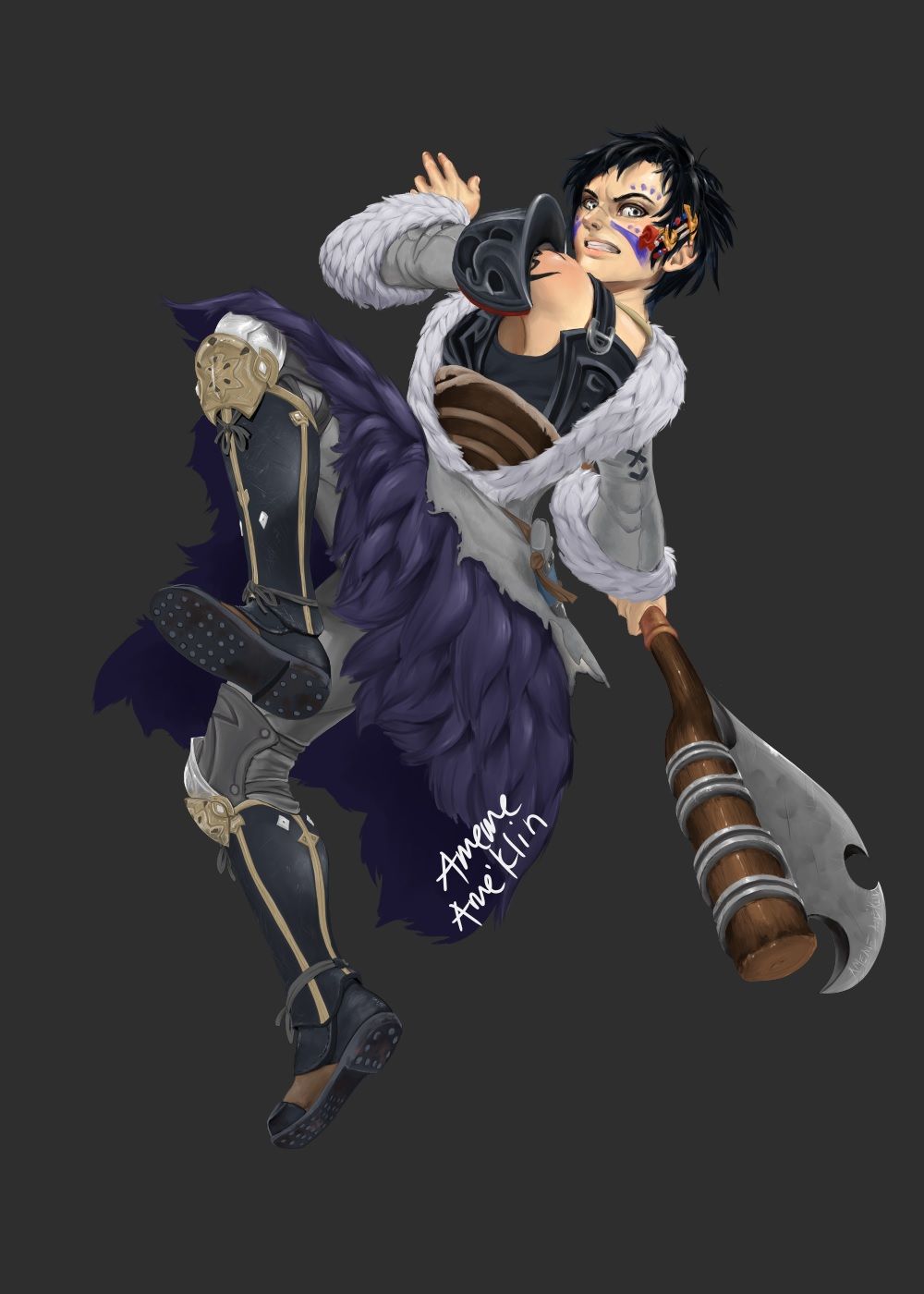 There is also a secret third option to get involved, according to Ameme, and that's to host your own figure drawing session. "I would be absolutely thrilled if people in other regions decided to try it out," they tell me. "I know I can't be everywhere or speak every language, but if anyone wants to take on the challenge, you're welcome to attend a session — when they start running again — and ask me questions about logistics. Figure drawing in FF14 need not be restrained only to these sessions either! All it takes is gpose with your character or a friend's character and a sketchbook and paper."
Ameme encourages anyone of any skill level to participate and promises that if you sit through a two-hour session, you will see a difference in your first attempts to your final figures, proving that practice really does make perfect.
"Figures in the Firmament has always been a team effort and always will be," Ameme explains. "I couldn't do it without all of my volunteer models. They're the ones who choose their poses and keep the timers, and they're the ones the artists are here to see. Some are artists themselves, so occasionally, our attendees discover they are the ones who are sometimes modeling! I'd also like to thank my enabling artist friends for encouraging me shamelessly while also attending sessions and even modeling occasionally!"
If you want to check out Ameme's work, you can visit their Ko-fi, check out their Redbubble, or stay up to date with their bird pictures and more via Twitter.
Source: Read Full Article