Want to know how to efficiently earn V-Bucks in Save The World? You've come to the right place.
There is more to Fortnite than its Battle Royale mode. Epic Games' Save The World is an awesome and complex tower defense PvE co-op adventure game within the world of Fortnite. By playing through the Battle Pass, players can earn V-Bucks in the Battle Royale game mode. It is also possible to earn in-game currency by playing through Save The World.
In Save The World, players are rewarded with V-Bucks by doing various things. This guide will let you know how you can earn V-Bucks every day.
Login Rewards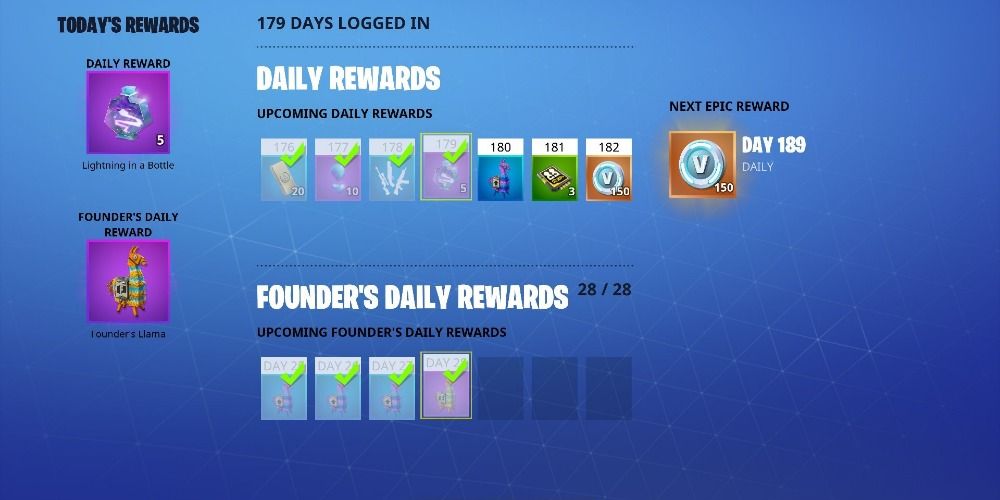 Save The World has daily login rewards. So, each day you log in you will receive a reward. From time to time, normally every week or two, you will be awarded V-Bucks.
Throughout 336 days, you will be granted a total of 10,000 V-Bucks. Normally, 150 or 300 every couple of weeks. Except on day 112 and day 224, when you'll receive 800 V-Bucks. You need to login for 336 days before it goes back to one, then the cycle will restart.
Daily Quests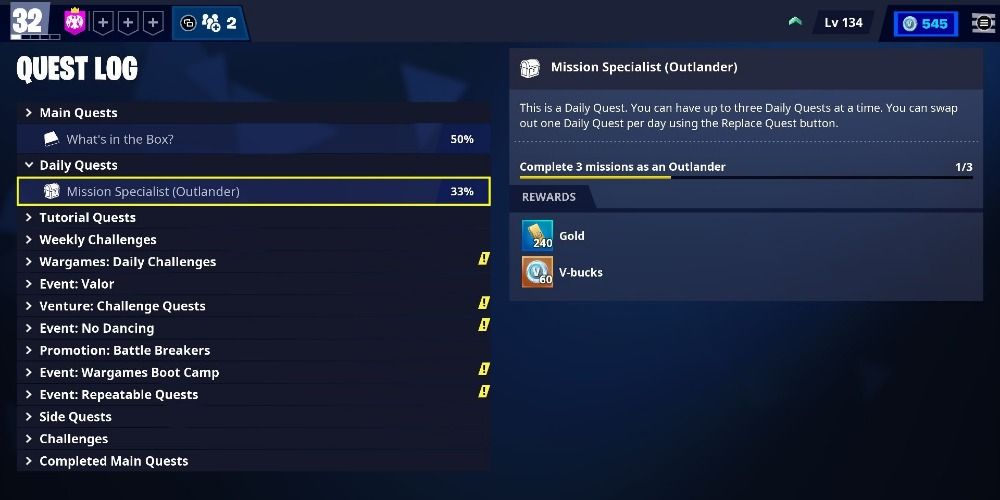 Once you've already finished the tutorial, you will start receiving daily quests. These quests will always reward you with V-Bucks and gold.
Usually, daily quests will grant players either 50 or 60 V-Bucks. But, if you're lucky, you will get the Mission Veteran quest. And, although it requires you to complete five missions, once you've finished it you will be given 100 V-Bucks for your efforts.
The game allows you to replace a quest per day and you can accumulate a maximum of three daily quests. Letting them accumulate is the most efficient way to do this. This way you will be able to work on them all at once within the same missions.
Alert Missions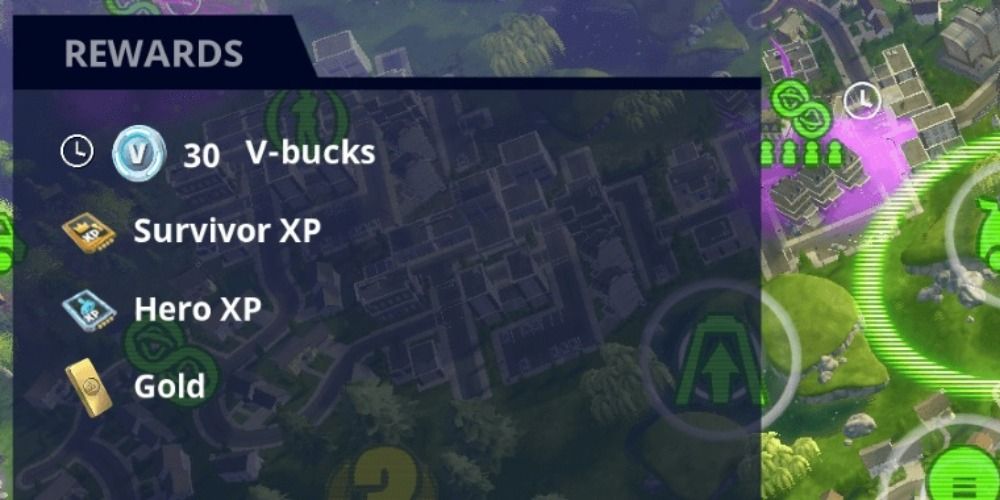 There are certain missions that have limited-time rewards. These missions rotate every 24 hours, meaning that if you're aiming to do V-Bucks-related alert missions, you need to complete them on that day.
Redoing the mission will not provide you the limited-time rewards, you can only receive them once. However, you can complete three alert missions a day and receive their rewards. There will often be more than one V-Bucks alert mission available per day, depending on how far you've progressed into the main storyline. Freethevbucks is a great website that highlights V-Bucks alert missions.
Just A Tip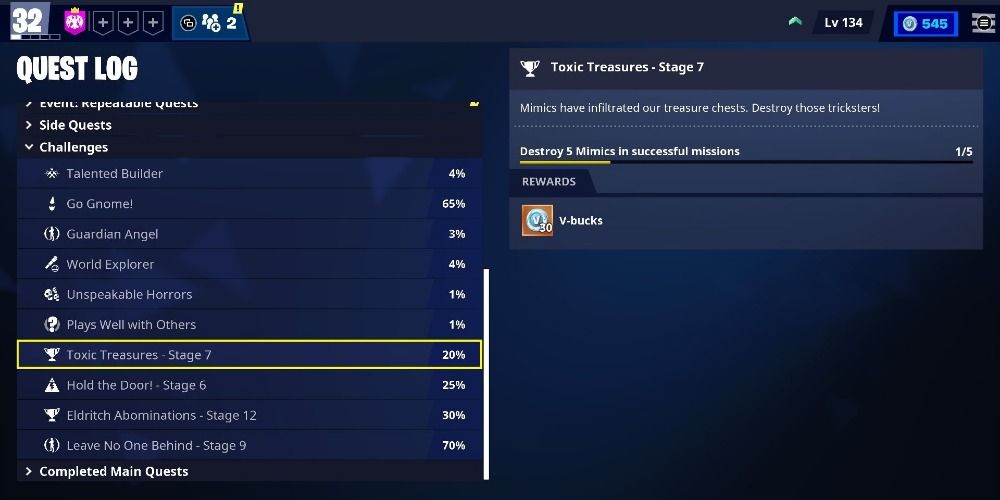 There are other ways to earn V-Bucks with Save The World. However, they will require you to progress through the story and are limited.
There are Challenge quests and they're all different types of quests. You can complete them 20 times before they're gone for good. Depending on the quest, these will grant you either 30 or 50 V-Bucks.
As a part of the main story, there are also Storm Shield Defense missions. Successfully finishing one of these missions will award you 100 V-Bucks. There is a total of 10 Storm Shield Defense missions, so these can be quite profitable. However, you need to progress quite a bit before you can do them. They also become less frequent the further you get into the story.
NEXT: Nintendo Of Europe Reveals Most Played Switch Games Of 2020, Fortnite Comes Out On Top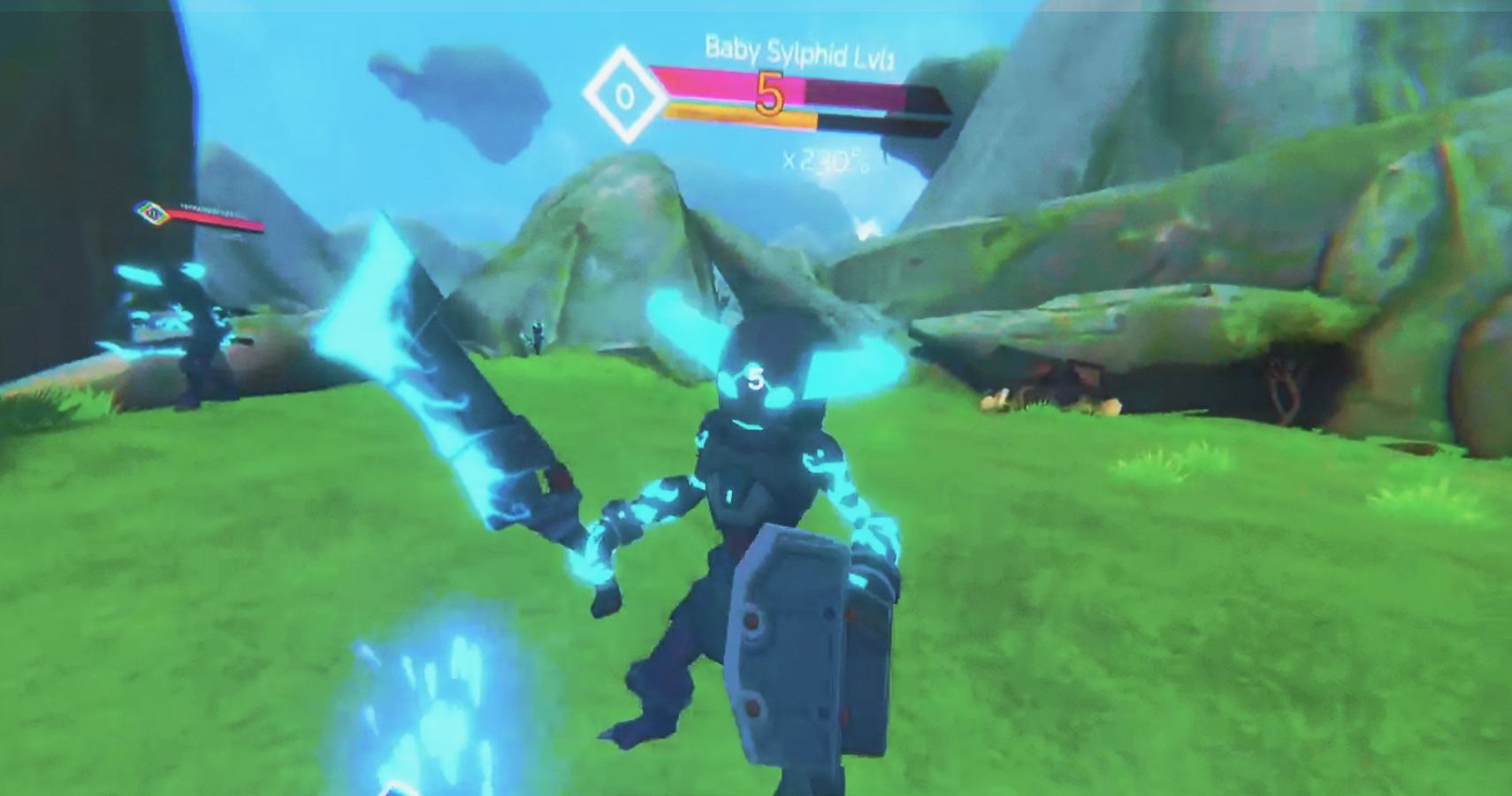 Ashely Claudino is a translator, writer, and above-all someone with a lot of love for video games. She has a Translation degree, which she obtained at the University of Lisbon in 2020. During her internship at the National Museum of Natural History and Science, she worked as a translator and editor. Now, Ashely translates indies for fun and writes about video games.
Source: Read Full Article