In recent years, there has been an uptick in developers aiming to be more inclusive through character creation. As more and more people realize they do not fit into the typical gender binary, it's paramount to be respectful and welcoming to all gamers. It may be as simple as setting aside typical "male" and "female" options in favor of a "style" option like in Animal Crossing New Horizons and Pokemon Go.
Some developers even allow players to choose their pronouns. It can be very impactful and welcoming to be able to make that choice in a game. In an ever-evolving world where people just want to be able to be who they are around others, it is important and makes sense to offer these options to help match society's evolving language.
10


Pyre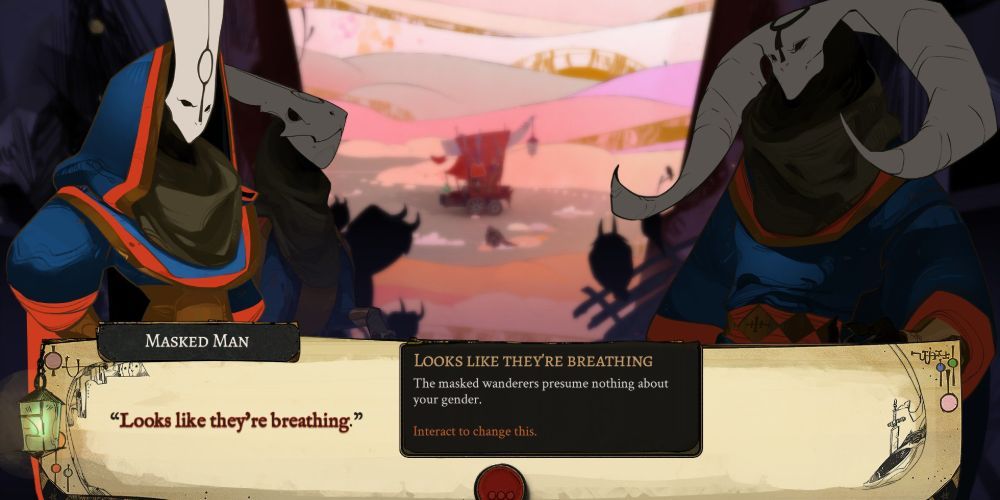 Pyre is a narrative-driven action RPG from Supergiant Games where you lead a band of unlikely heroes on a quest to freedom. In order to escape capture, you must guide and help these exiles to a win in a series of Rites, or sports-like games.
Within the game, you're able to choose your pronouns from he/him, she/her, or they/them in the settings. While the game doesn't let you create the character in your own image, it's still a noteworthy step in inclusion that more developers could easily implement.
9


Sunless Sea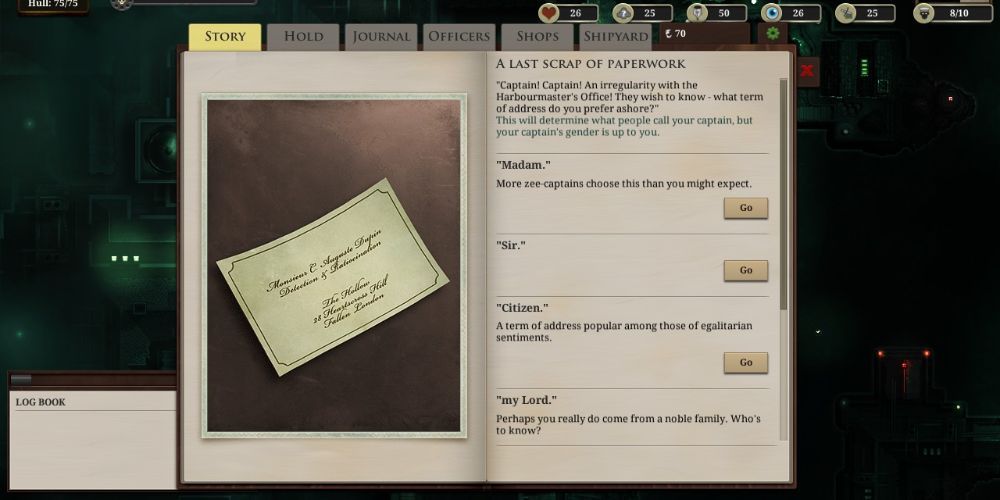 Sunless Sea is a Gothic Horror RPG that allows you to select how you are addressed with options being Madam, Sir, Citizen, My Lord, My Lady, or Captain. It then goes on to let you know that this is just what people will call you in the game because your gender is up to you.
Then you select a silhouette portrait to act as your character with options ranging from ones that look more "female" or "male" to those which are ambiguous. While it isn't a direct pronoun choice, the fact that the game is uninterested in your gender is pretty remarkable in its own right.
8


Monster Prom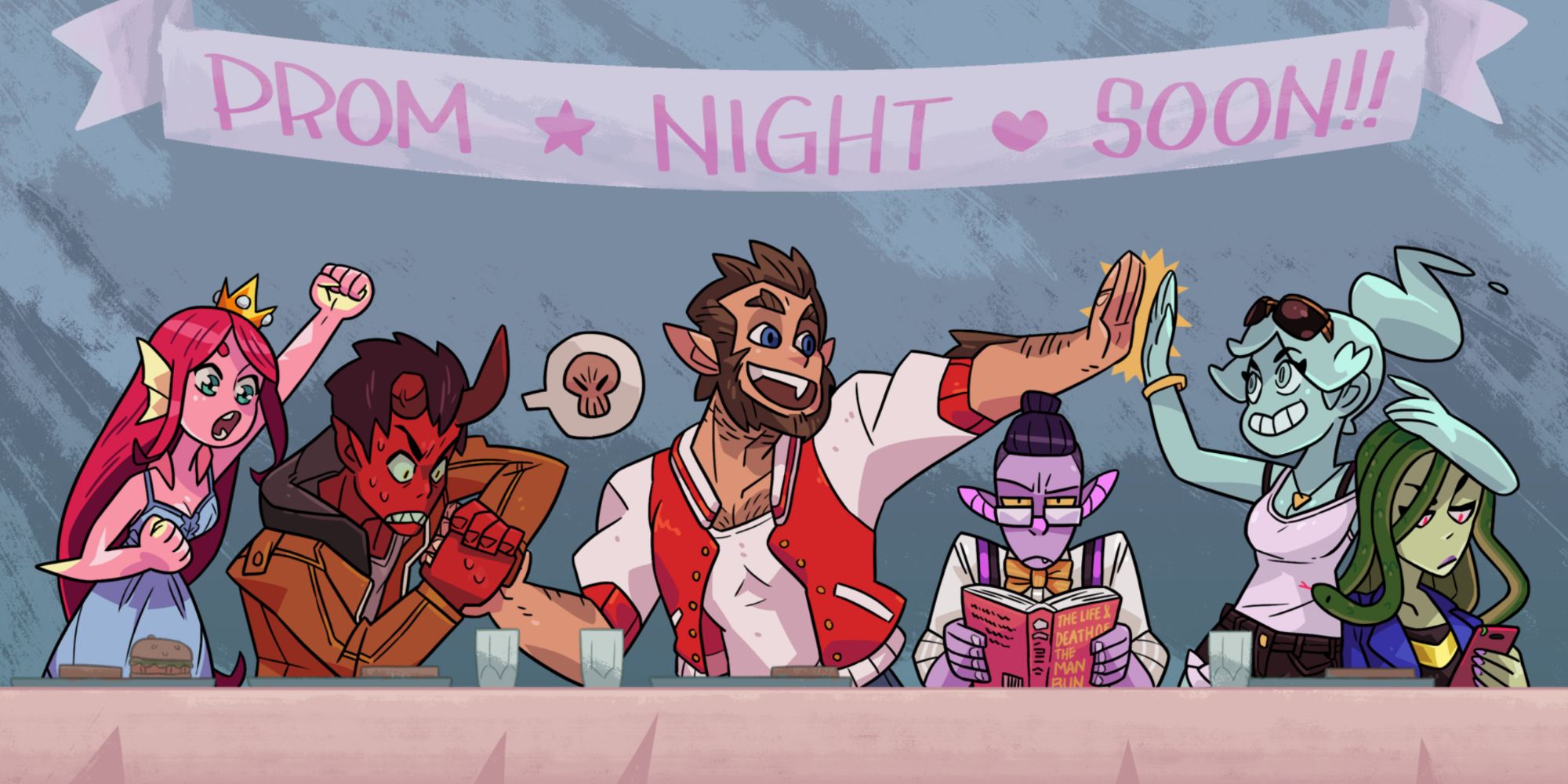 High school is already hard enough, but what if you're a monster?! Monster Prom is a queer-friendly dating sim. In the game, you'll have three weeks to get a date to prom. After picking your pronouns and character you'll have to navigate through a variety of absurd and wacky situations and make a variety of choices.
Most characters in the game are romanceable regardless of who you are what your preferred pronouns end up being. Monster Prom is a cozy, funny game that is easy to fall in love with.
7


Saints Row 4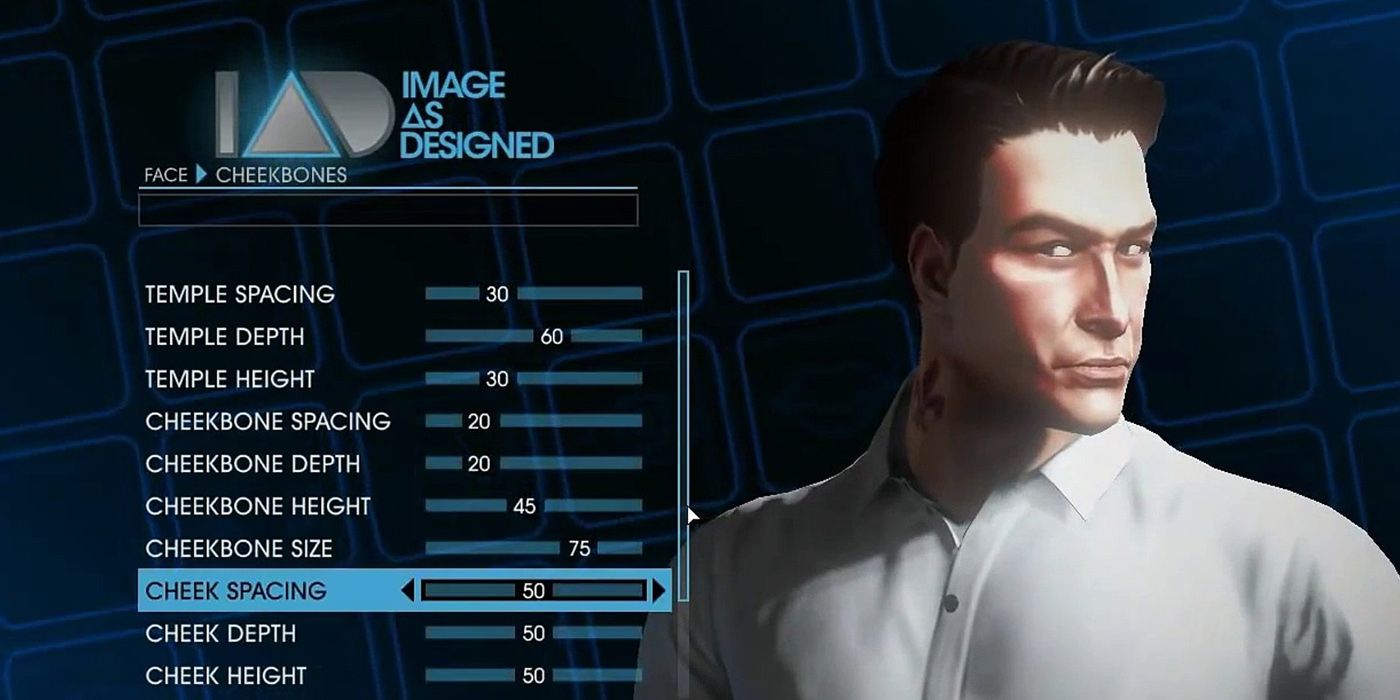 It's more often than not indie games that offer more inclusivity with their options regarding gender, but Saints Row 4 is one of a few AAA games that allow for a number of options to customize your character beyond the typical choices.
Besides the ability to choose a pronoun option; body type, the way your character moves, their voice, and clothing choices are also available. Unfortunately, you do still have to select "male" or "female," but the options presented otherwise are much more progressive for a game from almost a decade ago versus more recent titles.
6


Hustle Cat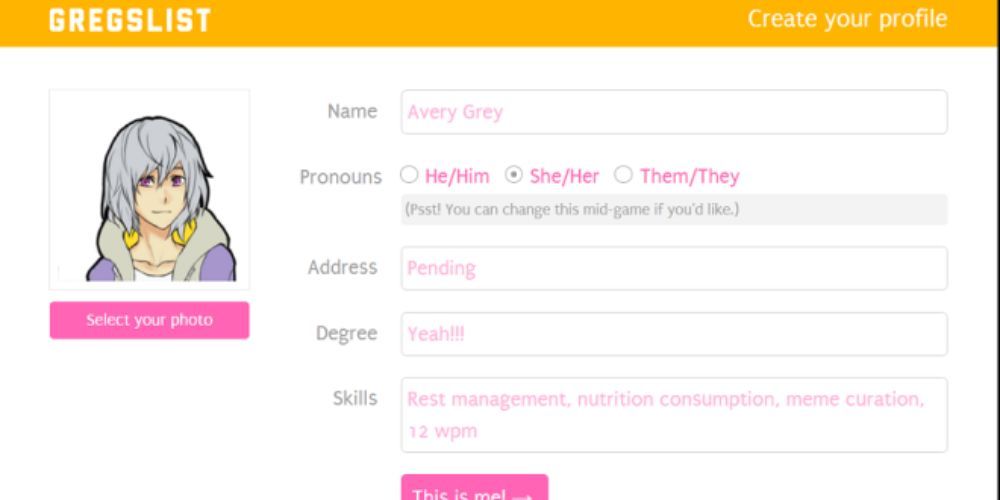 Dating sims are one of the most popular genre of games that allow for a variety of gender-inclusive options. They are never afraid of more outlandish storylines, and Hustle Cat is no exception.
In the game you play as Avery who applies for a job at a local cat cafe where they learn that all the employees are cursed to turn into cats whenever they leave the building. In the game, you're able to choose Avery's pronouns and then pursue a romance with a number of characters in the game while trying to unravel the mystery of the cat cafe.
5


Wildermyth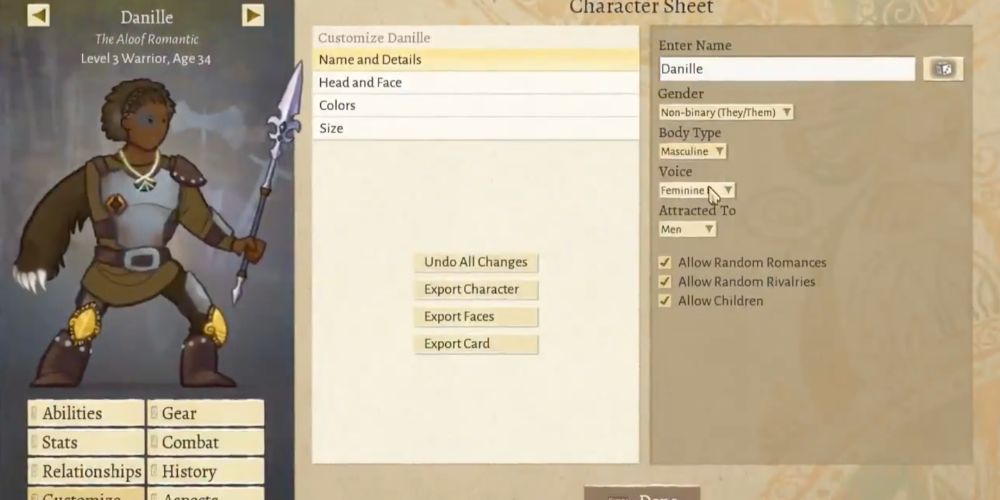 Wildermyth is a character-driven, procedurally generated tactical RPG with boundless ways to play and mold the story. Despite great reviews, it was overlooked at the 2021 Game Awards.
It pulls inspiration from tabletop RPGs and has imaginative and fun 2D characters and an entire world to explore and shape. Within that, you're able to choose pronouns, who your character is attracted to, their body type, physical attributes, and many more options to make your character uniquely you or whoever you want them to be. Your characters will age, have relationships, likes and dislikes, and be an individual.
4


Temtem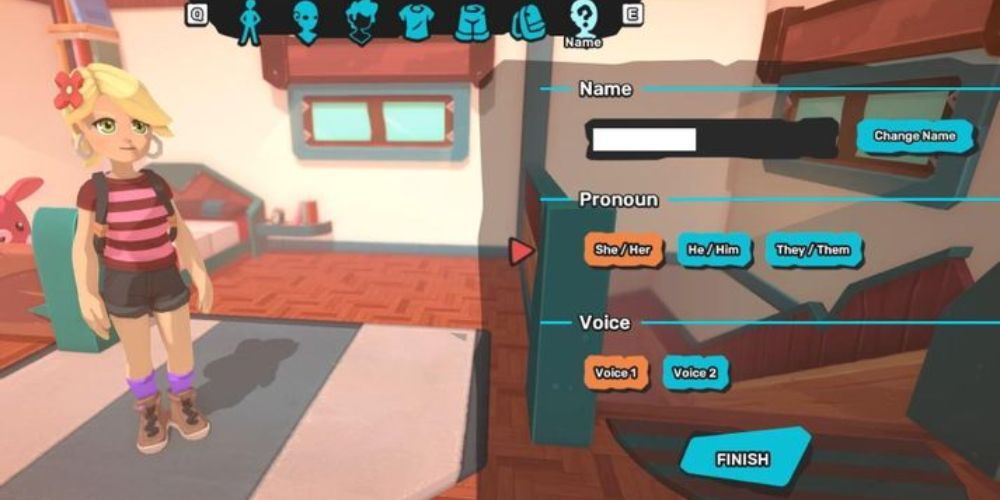 Though there have been a number of games inspired by Pokemon over the years, Temtem is one that has recently found a sizeable fan base with some calling it Pokemon for adults. It is also an MMORPG which means the character you are in the game can be met by a variety of real-life people.
Thankfully within the game, you're able to choose your pronouns once you create your character so that people can address you appropriately. The developer's wish to be inclusive brought a lot of angry people out, but despite the naysayers, many players were happy with the inclusion.
3


Forza Horizon 5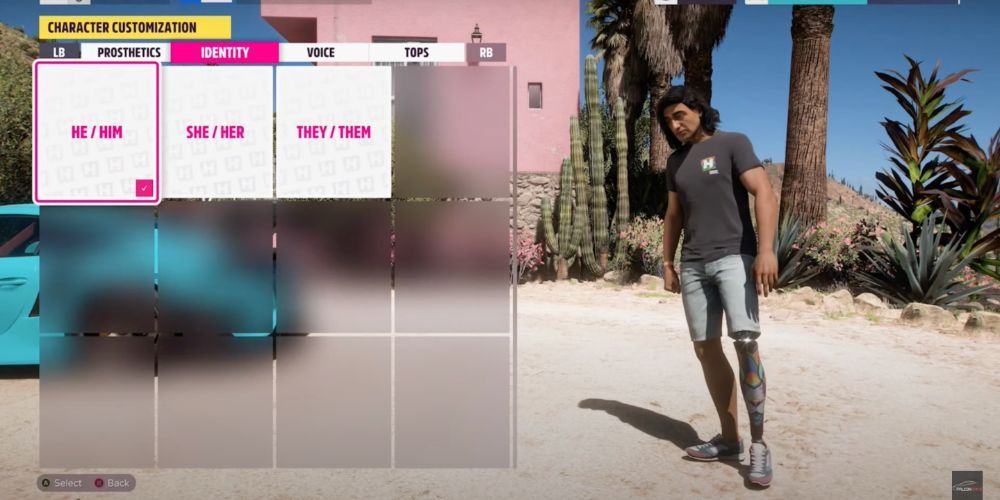 Though it's had a few issues and bugs the led to trans players being deadnamed, the fantastic and well-reviewed open-world adventure racing game Forza Horizon 5 offers a robust amount of options to customize your character, including the option to select your preferred pronouns.
The game doesn't offer an overwhelming amount of appearance customization options, but there are enough that it is easy to make the character your own. Besides that, you're able to select your voice, and even choose if your character has prosthetic limbs.
2


2064: Read Only Memories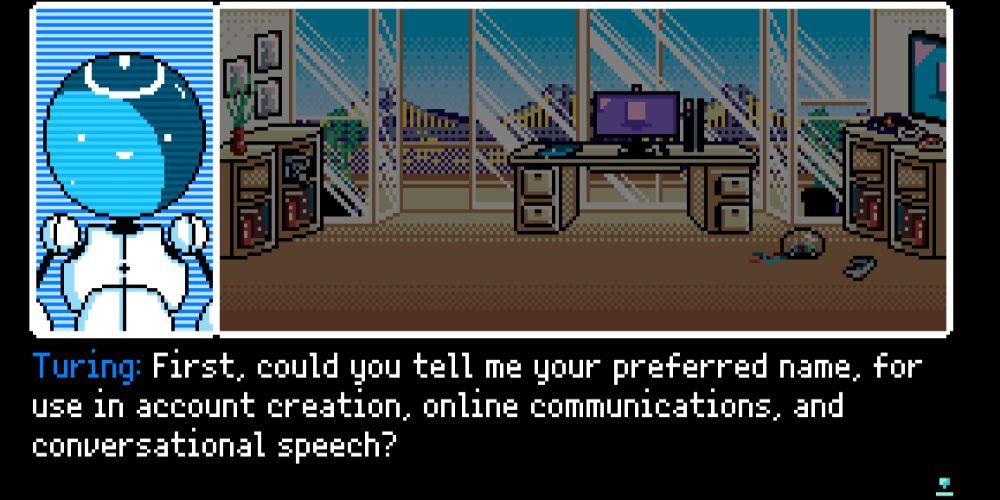 2064: Read Only Memories is a point-and-click cyberpunk adventure game. You play as a journalist on the hunt for your friend Hayden. You are aided by Turing, Hayden's robot companion.
In Read Only Memories, your pronouns are a part of the game as Turing asks you to let them know that and a number of other options including dietary preferences. Not only can you choose your pronouns, but you also have the option of she, he, they, xe, ze, or something custom so you feel right at home in the game's world.
1


Robots Need Love Too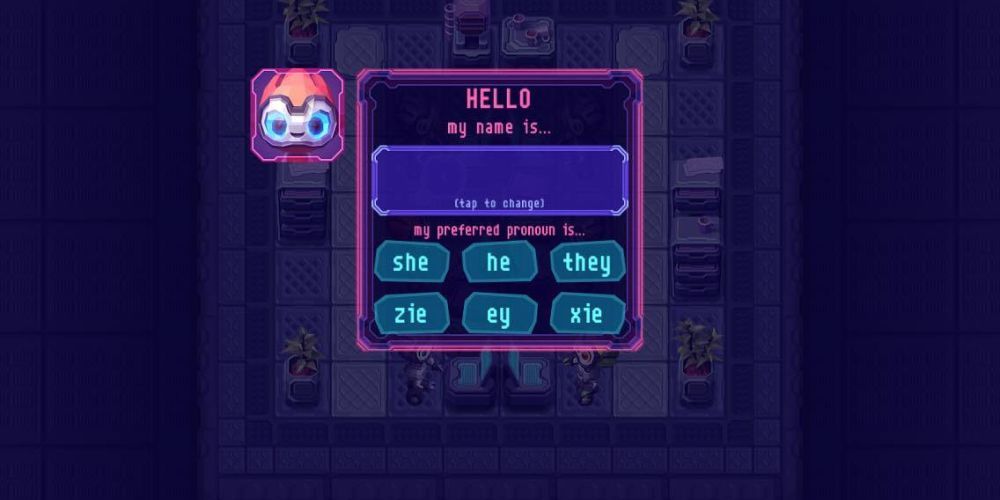 Though only a mobile puzzle game, Robots Need Love Too has a surprising amount of depth and options for gamers looking to select their pronouns in a game. You are able to name each robot as well as choose a pronoun option for them.
Besides he, she, and they, the game also has zie, ey, and xie as available pronoun options. Over the course of the game you'll be able to pair robots together and thus have same-sex relationships and non-binary gender expression.
Source: Read Full Article