If you're tired of Diablo 3 but you still absolutely have to play a hack-and-slash RPG, then you have two options. Torchlight 3 is bad and needs work, which leaves you with Grim Dawn, a critically-acclaimed ARPG from Crate Entertainment.
Released in 2016, Grim Dawn captures the grim and gothic aesthetic of Diablo in an entirely new setting that has several innovative features, including a hybrid class system that lets you spec into two classes at once. This provides for far greater build variety and replayability as no two games need be experienced in quite the same way.
And it seems that besides being well-reviewed by publications and users alike, Grim Dawn is also a financial success for Crate. Including both DLC, Grim Dawn has sold over 5 million units since its release in 2016.
This news comes from a new job listing at Crate for a Senior/Lead Engineer (hats off to you, Gamasutra). "We're looking for a self-motivated senior or lead engineer to help bring our next games to life," reads the listing. "Crate is an independent studio best known for the ARPG Grim Dawn, which has sold over 2.5m copies on PC, over 5m including DLC."
Besides the humblebrag, Crate's new job allows you to work remotely but you must be living in or willing to relocate to Massachusetts, New Hampshire, or California due to payroll and tax logistics. Help with relocation costs is available.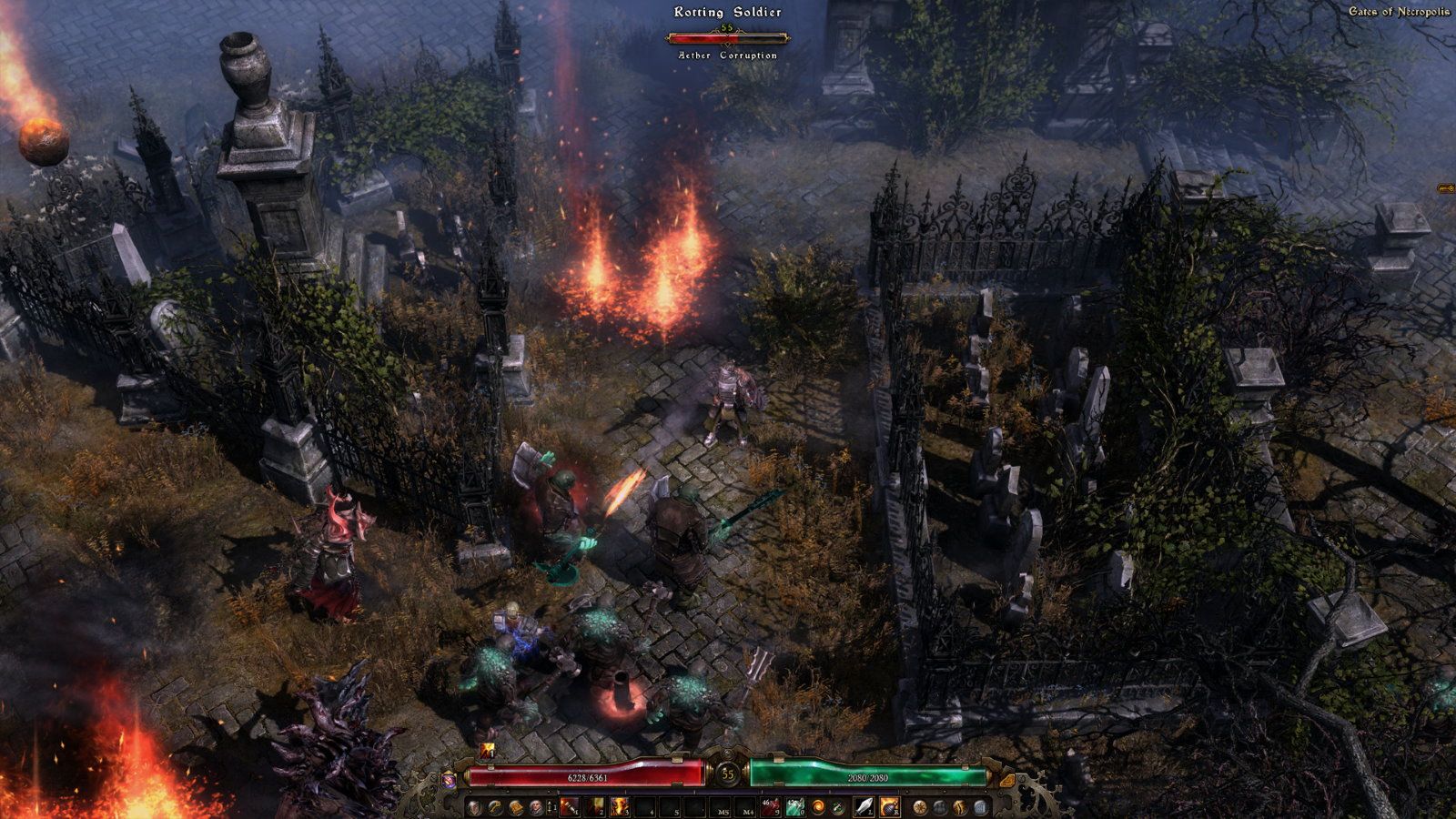 Crate is looking for someone with five years experience, at least one credit as senior or lead engineer on a PC or console game, and someone who loves RPG and strategy games and is themselves an experienced RTS player.
So I guess Crate might be working on a new, unannounced RTS game, huh?
Diablo 4 is still on the horizon, and from the looks of things, it will borrow a page out of Grim Dawn's playbook when it comes to stat distribution. I don't think we'll see hybrid Diablo classes, but you never know.
Source: Read Full Article