Last month, Hazelight Studios released It Takes Two, a cooperative action platformer. In this game, troubled parents May and Cody are on the brink of divorce, and the turmoil is impacting their daughter, Rose. In a last-ditch effort to reunite her family, Rose wishes that her parents could be friends again. This wish transforms them into living dolls, and they'll need to fix their relationship to get their bodies back.
While many are playing It Takes Two for the excellent story, gameplay, and cooperative experience, completionists aim to earn each achievement. With only 21 tasks to complete, it's simple for players to secure all of the game's rewards. Those interested in grabbing all the trophies will have to earn "Mood Swing." Follow this list of instructions to grab this trophy during your first playthrough of It Takes Two, or check it off your list of outstanding tasks.
Select The "Winter Village" Checkpoint in Snow Globe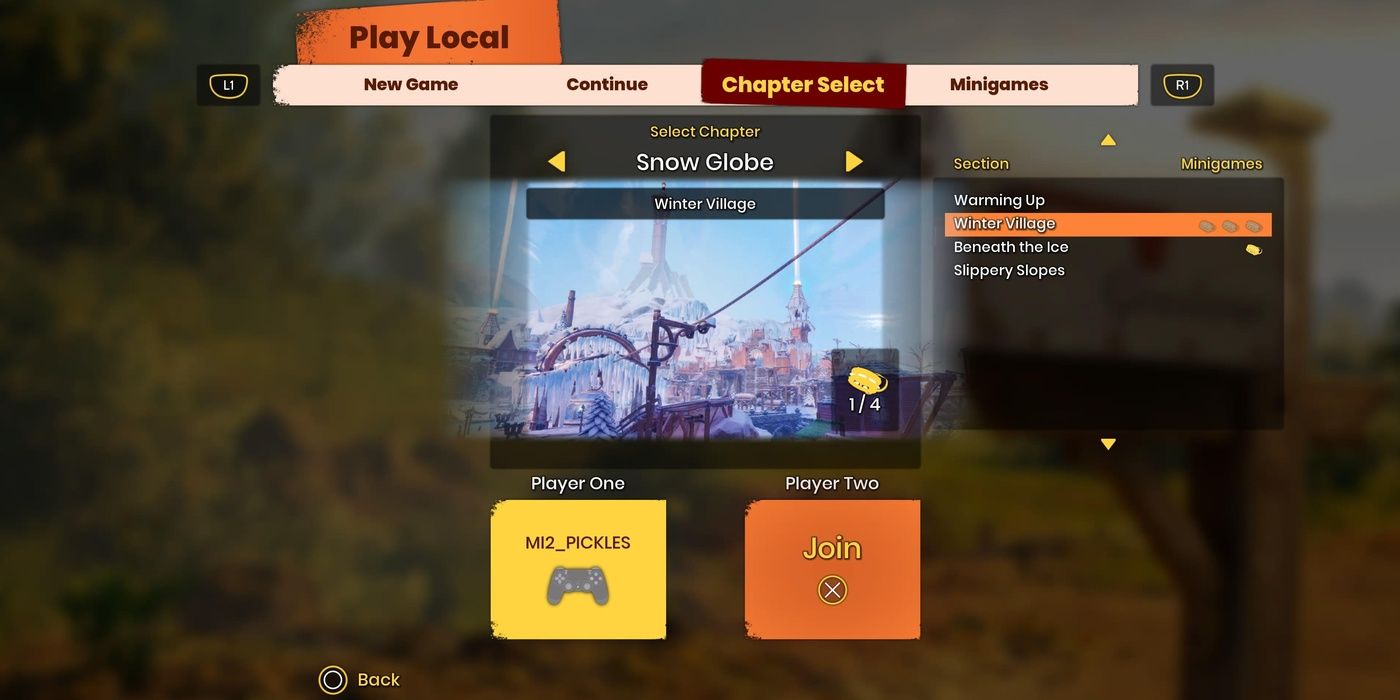 It's important to know where to look for the "Mood Swing" Trophy. Like most of the game's other achievements, players can only unlock it at a specific game checkpoint. Select the "Snow Globe" chapter from the "Select Chapter" menu if you've already finished this chapter. Choose the "Winter Village" section and head in. Those who are playing for the first time should slow down once they arrive in this section. Just keep an eye out for the scenery shown in the image above.
Search The Town For A Swing Set With One Rider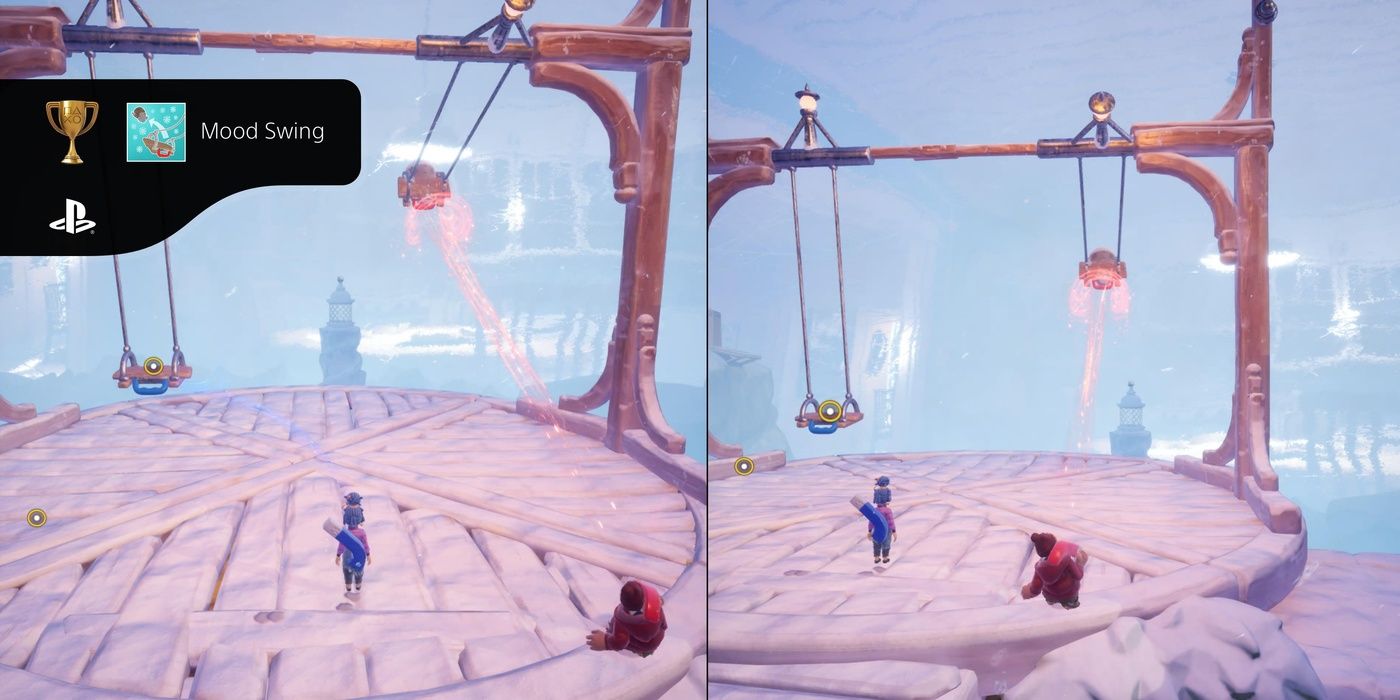 After exploring the inside of the snow globe, May and Cody will find a village frozen and in need of their assistance. They'll have to follow the story path and thaw the village out before they seek out this trophy. Once they do, they'll have a litany of attractions available to them. Several minigames are hidden in this area, so those interested in snagging the "Minigame Megalomania" Trophy should explore the area and participate in the three minigames on offer here.
When you're done exploring, seek out a circular wooden platform on the village's upper echelon. Here you'll find a snow person enjoying himself on a swing set. The back of his swing set will have a red magnet attached to it. May and Cody can use their magnets to manipulate his platform, and they'll need to earn this trophy.
Use The Magnets To Accelerate The Swing Until He Flies Off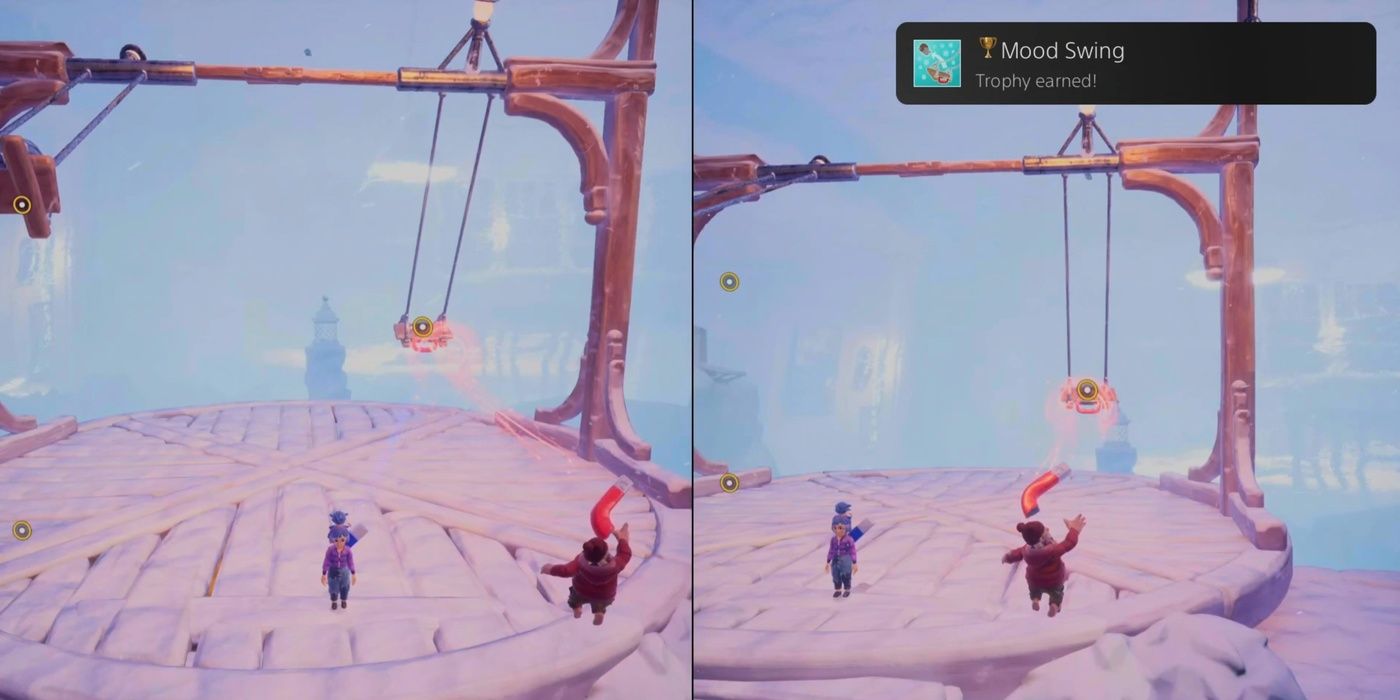 May and Cody will have to use their magnets to accelerate the swing the snow person uses enough to launch him off to earn this trophy. You'll need to stand behind the swing set with Cody and in front of it with May. Whether you coordinate moves with your partner or have one person do the task is up to the team. Regardless of how it's done, both players will unlock the trophy once they send the person flying. Try to get the swing to fly around for two full rotations to ensure that the passenger is ejected. Once's he's gone, the trophy will pop.
Next: It Takes Two Review – The Best Co-op Game Since Portal 2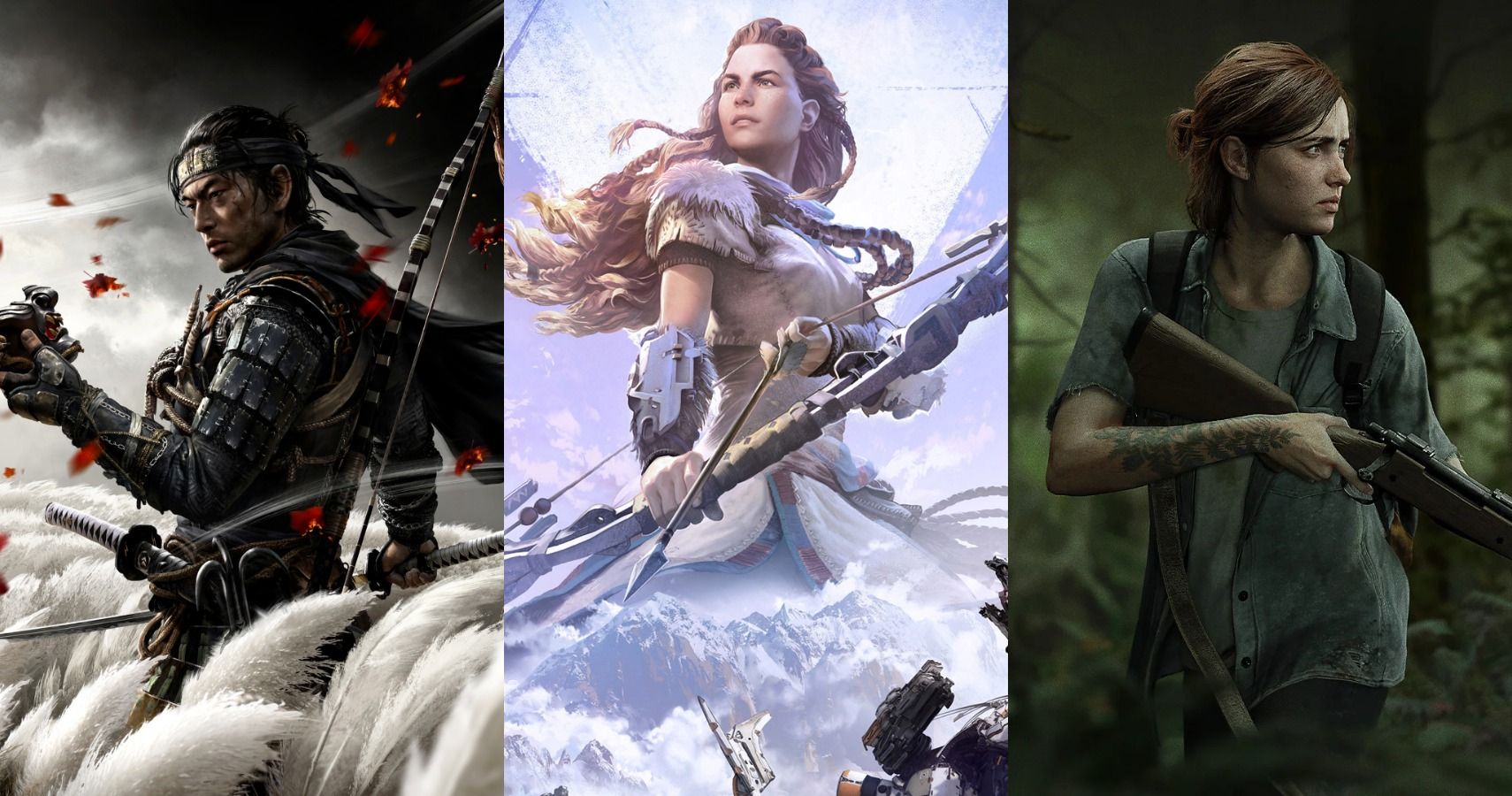 Guides
EA
Electronic Arts
It Takes Two
Tai Hofmann is a gaming guide writer for TheGamer and list writer for GameRant. You can find him on Twitter @MI2_PICKLES
Source: Read Full Article