The Jackbox Party Pack 9 is releasing later this year in Autumn and it has revealed all five of the games making up the latest collection. You can expect Fibbage 4, Quixort, Junktopia, Nonsensory, and Roomerang.
Fibbage 4 is a sequel to the hit trivia game mode where you have to create false answers to questions. The aim is to trick your friends and family into voting for your false choice, while also trying to sus out the real answer yourself. The sequel brings in new themed episodes, "video questions," and "fan-submitted questions" (thanks, Nintendo Life).
Quixort can be played solo or with up to ten people. It's another trivia-based game that tasks you and your team with sorting answers into the right order before they hit the floor. Junktopia meanwhile requires three to eight players and is more about your own comedic genius. You have to create backstories for objects and then vote on your favourites. Get enough votes and you'll turn from a frog back into a human.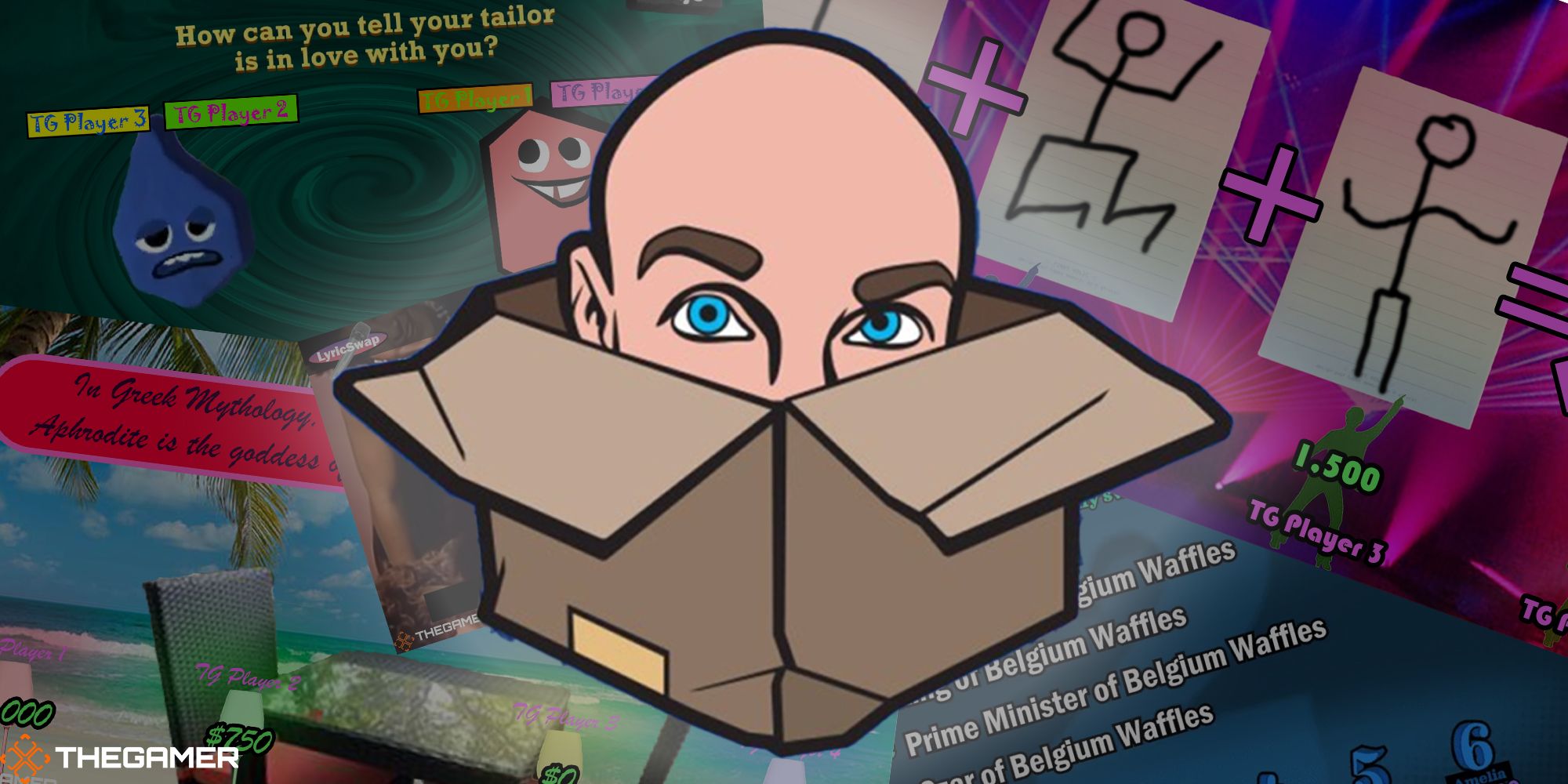 Nonsensory is a three to eight player game where you're asked to test your nonsensory perception in a "drawing, writing, and guessing game." You have to guess "where another player's prompt ranks on the silliest of scales". Finally, The Jackbox Party Pack 9 features Roomerang, a four to nine player game where you have to "channel your inner reality TV star" by responding to prompts and role playing. The goal is to avoid being voted out.
While you wait for these new party games to arrive, there's always the brand-new Jackbox Party Starter that dropped earlier this year. It features Quiplash 3, Trivia Murder Party 2, and Tee K.O., three Jackbox favourites. Quiplash is all about answering prompts with funny answer, Trivia Murder Party is what it says on the tin, combining trivia with a slasher haunted house, and TEE K.O. tasks you with drawing shirt art and writing funny taglines. You can even buy your fake shirts in real-life.
Source: Read Full Article