Kevin Conroy, best known for voicing Batman in multiple video games and animated shows, has passed away. He was 66 years old.
The cause of death is not yet known, but the news was confirmed by Poison Ivy voice actress, Diane Pershing, who worked with Conroy. He leaves behind a legacy as a fan-favourite Batman actor, having a legendary 30-year run as the Caped Crusader. He first played Bruce Wayne in Batman: The Animated Series, quickly cementing himself as the definitive voice for DC's iconic hero.
Tributes are being shared across social media, as Conroy is remembered as a beloved part of countless childhoods, and most importantly, a dear friend to those who knew him. Pershing, who was among the first to share the tragic news, remembers the dedication he showed his fans, still continuing to attend conventions after he became ill.
"Very sad news: our beloved voice of Batman, Kevin Conroy, died yesterday," says Pershing. "He's been ill for a while but he really put in a lot of time at the cons, to the joy of all of his fans. He will be sorely missed not just by the cast of the series but by his legion of fans all over the world."
Fittingly, his final message to his fans was him wishing them a happy Halloween, sharing a selfie with his bat decoration in his very own Wayne manor. He never publicly revealed that he was ill, instead dedicating his social media to the role that defined his career – and the role that he himself would help define over the years. To many, he was the Batman, setting the standard for voicing Bruce for years to come.
It's therefore no surprise that he was so often invited back to take up the cape again. Since voicing Batman in 1992, he also played him in numerous other animated shows, and most notably, the Arkham games. Most recently, he voiced the DC star in MultiVersus, suggesting he worked for as long as he was physically able to.
Perhaps his most important work of the year, however, was one-shot comic book, Finding Batman. Through this, he shared how he used his experience as a gay man surrounded by homophobia to fuel his performance as Bruce and Batman. Much like Bruce, tragedy in his life had left him struggling with his own identity, as he felt that he was also masking who he truly was. This, he explains, is how he developed his iconic Batman voice – it came from being able to relate to Bruce on this personal level.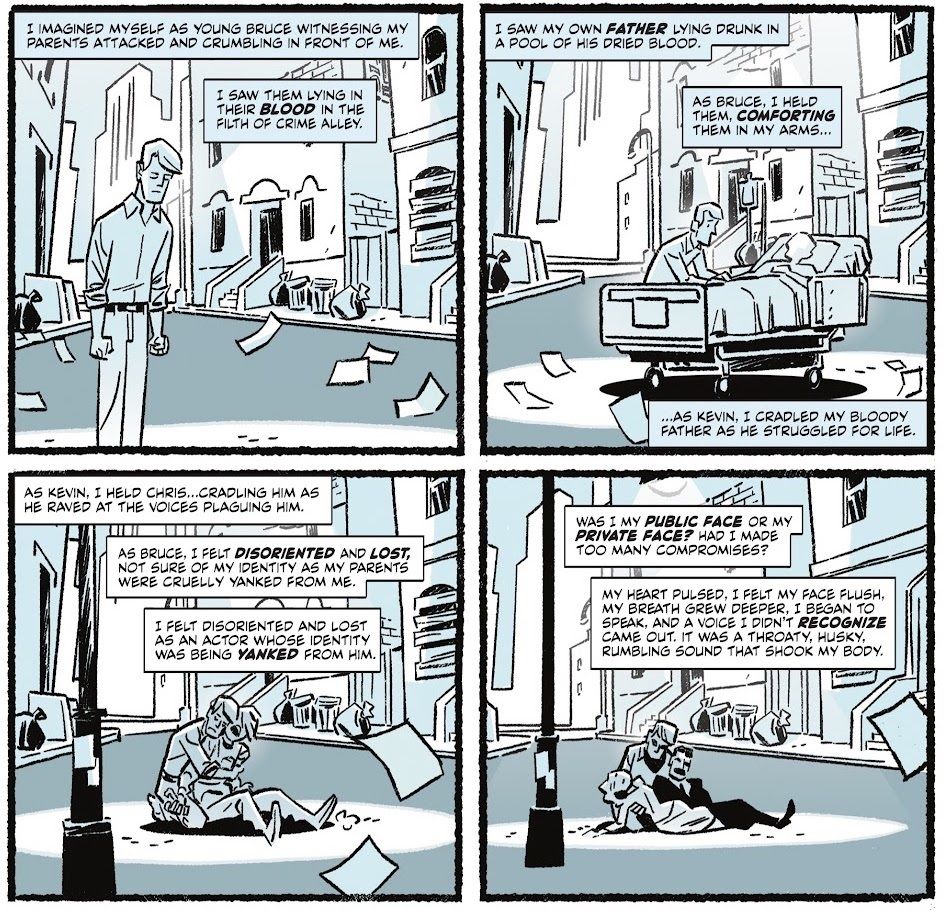 Judging by the outpouring of love since the news of his passing broke, it's clear that his performance was just as meaningful to his countless fans as it was to himself. As Conroy once said to a fan when their grandmother passed away, he believed that death is not the end. Indeed, even as he's gone, he leaves behind not only a legendary performance, but also a lifetime of dedication to his fans, and a legacy to match the hero he loved so much. Rest in peace, Kevin Conroy. You are vengeance, you are the night, you are Batman.
Source: Read Full Article