Kingdoms of Amalur: Re-Reckoning launches Tuesday. It'll be the remastered version of the original 2012 action RPG, Kingdoms of Amalur, but with updated graphics, gameplay tweaks, and optimization to run on modern hardware (including PC, PS4, and Xbox One). Sure, the title gives us a lot of "Metal Gear: Revengeance" vibes, but we can't blame THQ. The game was a bit of a joke at the time, so honoring that in the name seems appropriate.
The remaster is looking pretty good, all things considered, and we've got good news for anyone who actually bought Kingdoms of Amalur way back in the day. THQ has announced that owners of the original can pick up Kingdoms of Amalur Re-Reckoning for a pretty hefty discount.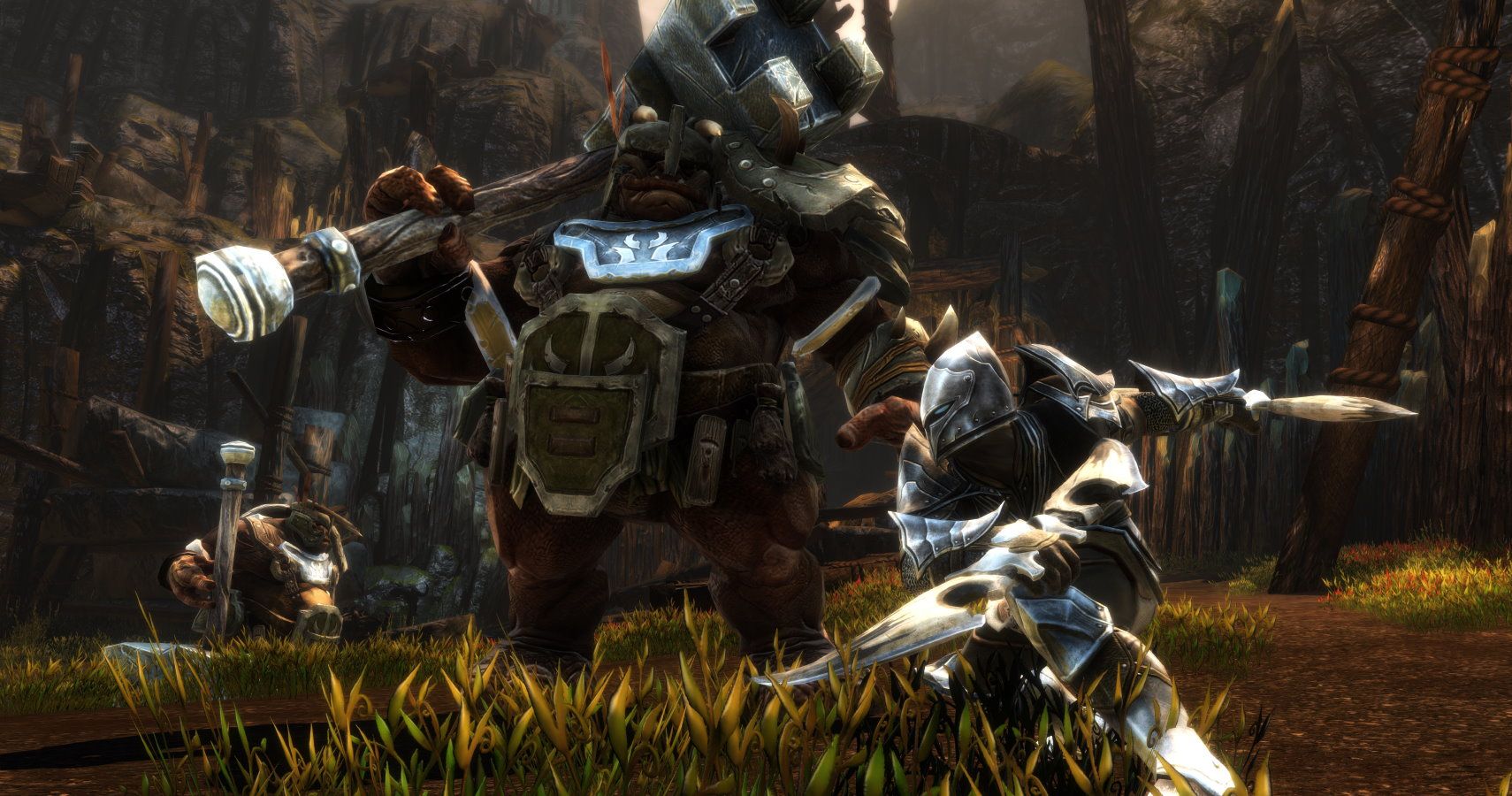 According to a blog post on Steam, anyone who already owns Kingdoms of Amalur on Steam will get a 50% discount towards Re-Reckoning for both the Standard and Fated Edition. The Fated Edition will include a brand new DLC that will release sometime in 2021, while Standard Edition just includes remastered versions of all previously released DLC.
Oh, and there's also a 10% launch discount for the game after it releases on September 8th, and they both stack. That means 60% off the sticker price, which is $39.99 for the Standard Edition and $54.99 for the Fated Edition.
The deal will run for 2 months after release, so there's no rush to make up your mind or anything. Feel free to wait for the reviews to come in before you decide whether to pull the trigger.
Honestly, though, Kingdoms of Amalur seems a pretty safe bet. The game reviewed surprisingly well back in 2012 despite not selling enough to make back its development costs. Nobody's really sure what went wrong, whether it was a failure of marketing or just an out-of-control budget that eventually caused the IP to wind up in the hands of the government of Rhode Island.
Not many games get a second chance. Hopefully Kingdoms of Amalur: Re-Reckoning will make up for what its predecessor failed to deliver.
Source: Read Full Article