PlayStation completed the rollout of its revamped PS Plus last month, but it could be argued the first major benefits outside of its launch library won't arrive until this coming Tuesday. A number of additional titles will be added for Extra and Premium subscribers, the headliner of which is Stray. Coming to PS Plus from day one, those who plan on playing can get to know the cat on which Stray is based a little better.
That's thanks to a new post on the PlayStation blog courtesy of BlueTwelve Studio's Swann Martin-Raget. Turns out while the cat in Stray isn't an exact replica of the real-life feline on which it was based, a very similar four-legged friend called Murtagh inspired the game's main character. "Murtaugh is one of the cofounders' (Viv and Koola) two cats and was an actual stray who was found in the streets near the city of Montpellier, France," Martin Raget writes.
"Even though the character in the game is not a direct reproduction of Murtaugh, he was definitely a huge inspiration for its appearance and was a great support during the whole development." The blog post also highlights that since the cat in Stray is, well, a stray, it doesn't have a name. Suffice to say if you've read this and you plan on playing, you'll be calling them Murtaugh from now on.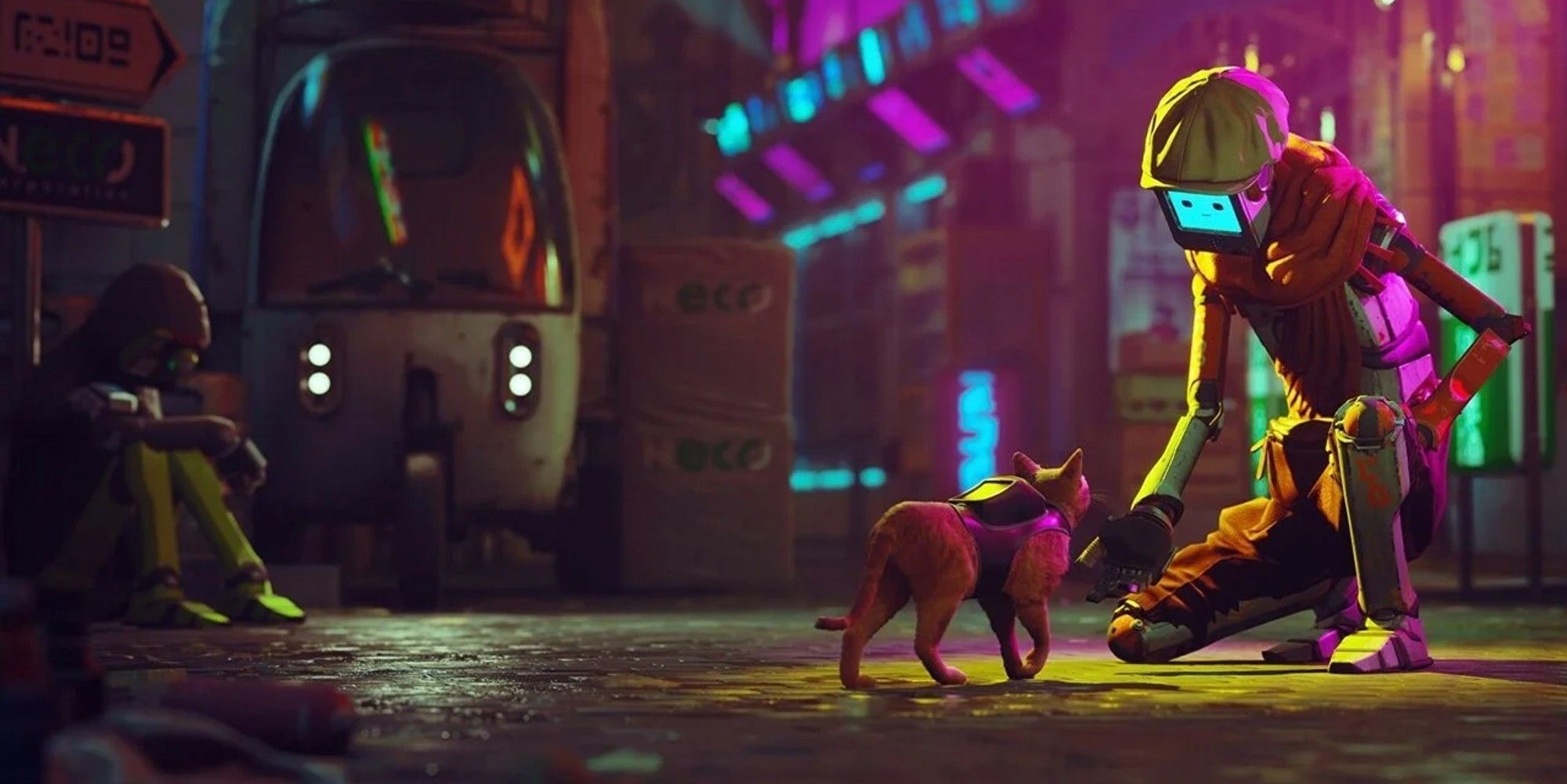 Even though Murtaugh is the cat Stray's leading feline most resembles, it took a team of felines to help BlueTwelve get the game just right. Getting the look of the cat down was only half the battle. Perfectly replicating a cat's movements for a game was tricky. That's where another cat, Oscar, came in. The Sphynx cat helped the team with references for jumps and runs, recreations of which will be represented in the game that launches on PC and PS Plus this Tuesday, July 19.
Stray is the most wishlisted game on Steam, showing not everyone will be opting for the free version through PS Plus. You can also get an official backpack inspired by the game created by Travel Cat which has a compartment for your furry friend and a porthole-style window for them to peer, and purr, thorough.
Source: Read Full Article