Lockdown may be restricting the amount of inebriated aunts or disgruntled uncles joining the festivities, but in case you need an icebreaker, Monikers is on hand to help. The popular social game can even be used over Zoom and Google Meet, so that those after-dinner laughs are not missed.
Riffing off of the classic Guess Who? mechanics, Monikers is an addictive and entertaining party game supporting up to 20 people – designed by Alex Hague and published by Palm Court. If you want to enhance your Charades game, Monikers offers the simple concept of attempting to describe a famous person without saying their name. It modernizes stiff social games by introducing current pop culture into the mix, such as "Drunk Jeff Goldblum" and "Hodor". Even the Kraken makes an appearance, which shouldn't be a hard impression to achieve after a few glasses of Eggnog.
Monikers is accessible to all family members of different ages, where cards can be skipped if the topic is unknown and crass topics (usually found in other card games like Cards Against Humanity) are avoided. The pressure rises with each round, as you are only able to describe your card by using a single word in one level. By applying limitations to your descriptions, this makes Monikers a difficult but thoroughly enjoyable game, especially when you can only use one word to describe Bob Ross.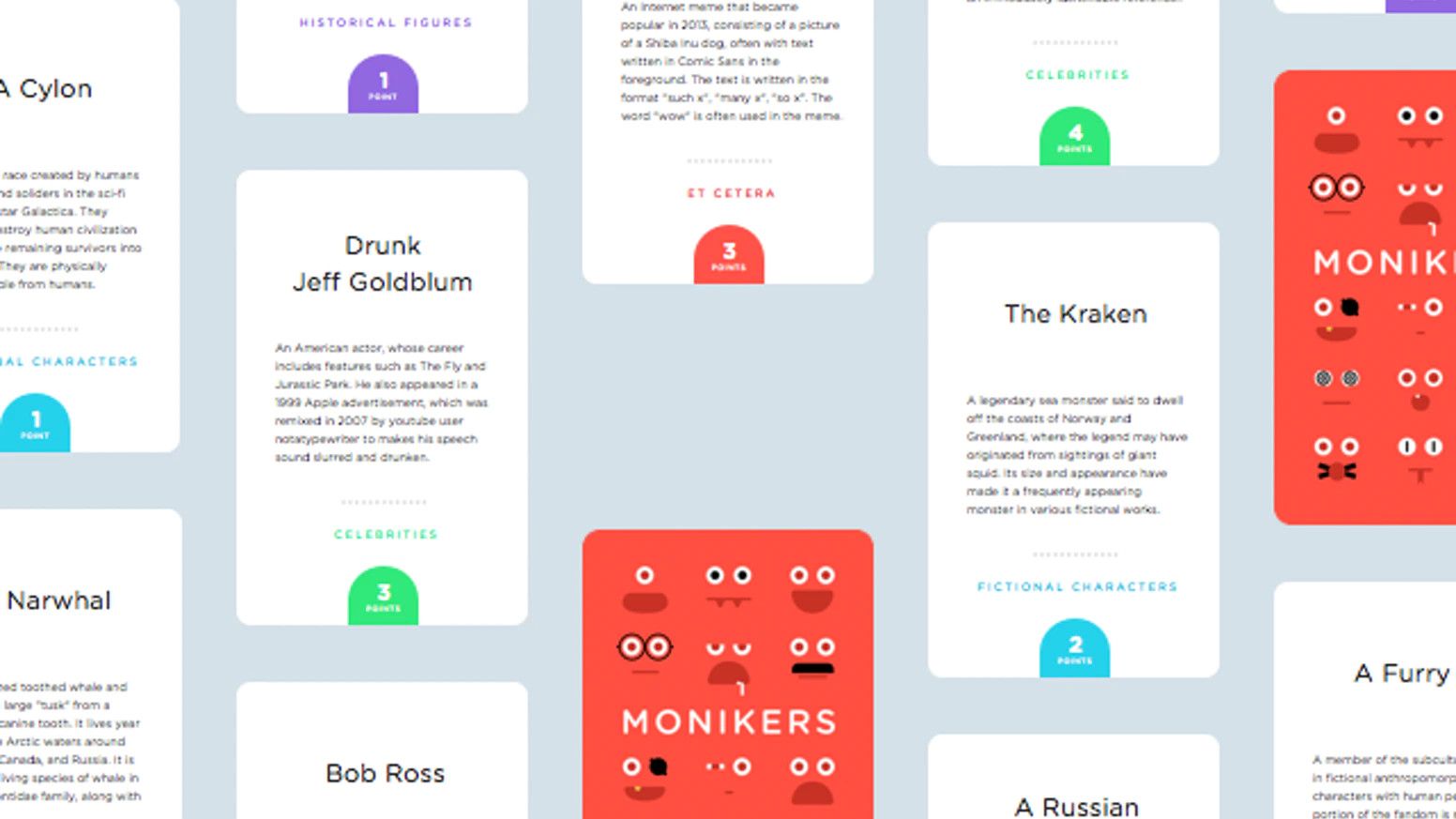 Gameplay then progresses into the classic Charades territory, where you must mime the identity of your card to the other participants. However, rather than communicating how many words are in the titles of books or films, Monikers demands that you start your career in the performing arts by pushing your ability to mimic inanimate objects with precision. It's certainly a pantomime show, but a fitting one for the festive season.
If party games are not for you – and you prefer to distance yourself from the embarrassment of pretending to be an unprofessional mermaid – then Games Workshop's build-up to Christmas may be your kind of festive entertainment. Warhammer Underworlds: Direchasm was one of December's big releases in the world of tabletop gaming, marking the start of a new season that promises to be the defining feature of the game thus far.
Source: Read Full Article