If you're hunting for precious materials and completing Side Quests in Monster Hunter Rise, you will inevitably come across the need for Divine Rhino. In general the few Rhino Beetle type materials and creatures in MH Rise are very rare, and that's because the Gathering Nodes for it are very hard to find, and only in one area.
In this guide we're going to instruct you on how to find each and every gathering node where you can find the Divine Rhino, and break down all of the requirements you need to keep in mind in order to find it.
Divine Rhino are a tough resource to find without some prior information, but in this guide we'll be taking you to all of the locations you can find Divine Rhino for the perfect farming run in MHR.
Where To Find Divine Rhino In Monster Hunter Rise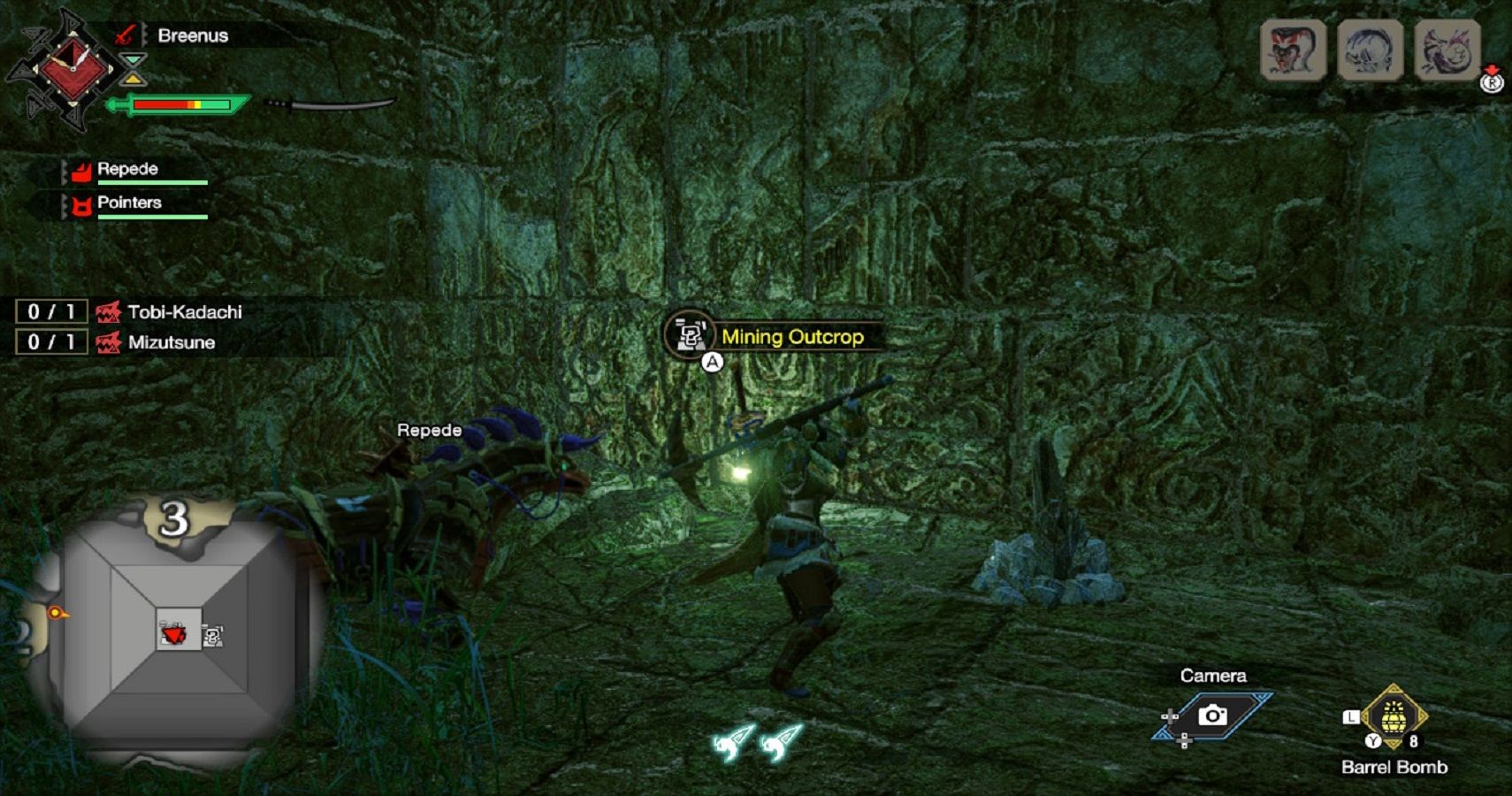 The Divine Rhino in MH Rise can only be obtaining from the Flooded Forest during High Rank quests. Yes, this is yet another High Rank exclusive item, so if you're not currently participating in High Rank quests, considering coming back later.
When in the Flooded Forest you'll need to find the Unique Item: Shining Rhino Gathering Node, and this just might be one of the toughest nodes to find in all of MHR. Luckily we've got a guide to finding the King Rhino in Monster Hunter Rise right here, which uses the same gathering node as the Divine Rhino.
To quickly abbreviate that information though, you can easily find your first Shining Rhino gathering node above the cave housing your sub camp in the Flooded Forest region, and then you can mark your map with the Shining Rhino gathering nodes, which you can navigate to farm. We'll break down each node location in the section below.
Divine Rhino Gathering Location
Area – Flooded Forest
Nodes – Unique Item: Shining Rhino
Where to find – Above sub camp cave
How To Farm Divine Rhino In Monster Hunter Rise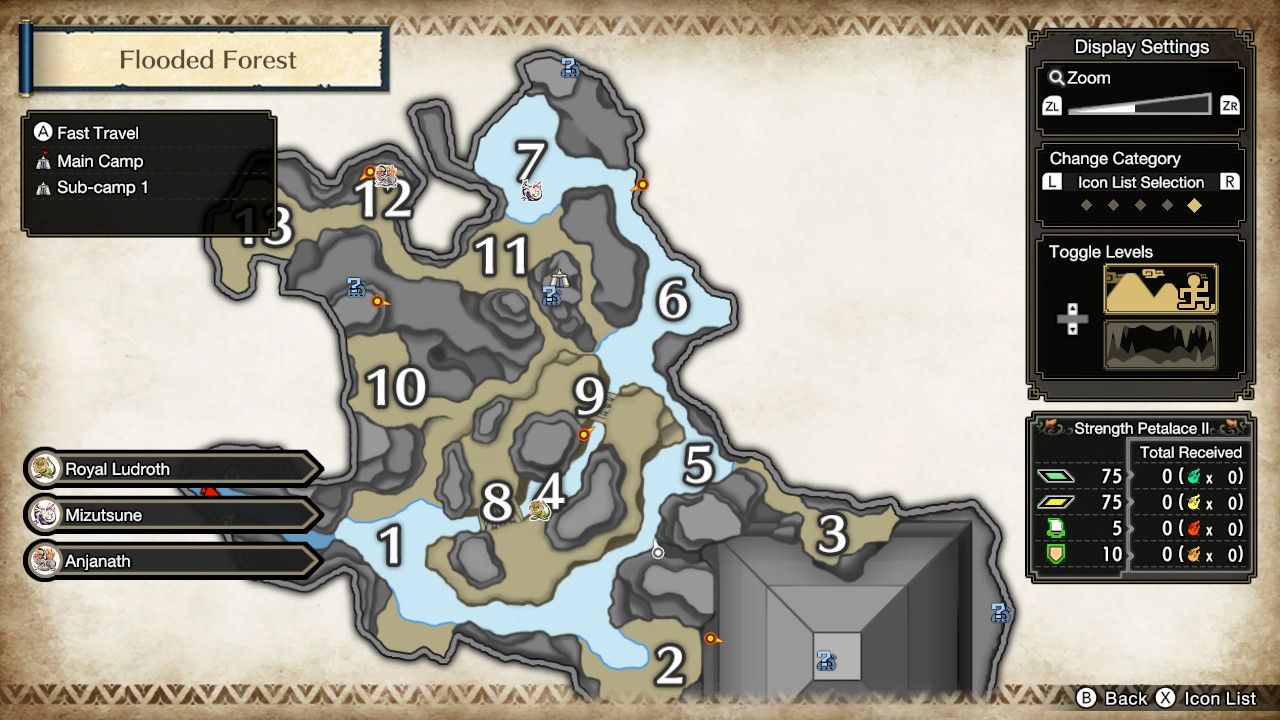 There are only five Shining Rhino gathering nodes in the entirety of the Flooded Forest, and they're all tough to get to, so we'll break them down here. Once you have your first, mark them on your map using this guide.
First head to the large temple in the Southeast corner of the map. Atop the temple, easily reachable with a Great Wirebug, you'll find a door that needs opening with a Large Barrel Bomb. If you have the necessary explosives, open it up and grab the Shining Rhino from the wall inside.
There is another Shining Rhino outside the temple to the East side of the map.
You can now fast travel to your sub camp, and you can find another Shining Rhino above the cave the camp sits in on a tree.
There's another Shining Rhino on the mountain between areas 10 and 13.
Finally, there's a Shining Rhino on the cliff above the water in area 7.
Follow this pattern and you should be able to find every Shining Rhino gathering node, and the nodes should respawn by the time you complete the circle.
Next: Monster Hunter Rise Complete Guide And Walkthrough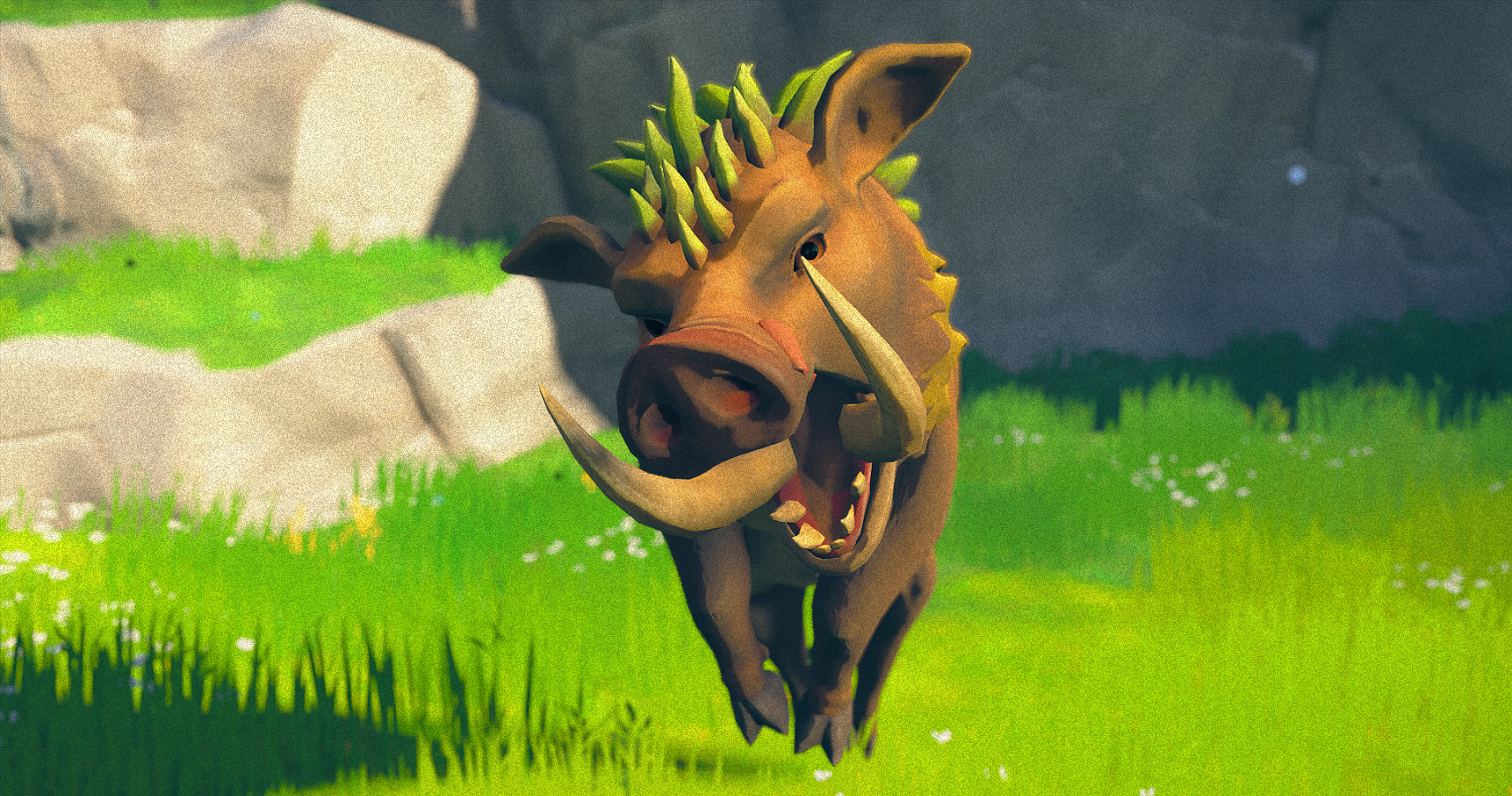 Guides
Monster Hunter Rise
TheGamer Guides Editor.
Am I supposed to write this in the third-person? Do you know how awkward it is talking about yourself like you're someone else? No one would ever believe someone else has this many nice things to say about me.
Source: Read Full Article