New designs for CptnAlex's joy-cons have surpassed their fundraising goal. The Etikons needed to be tweaked following a cease and desist order issued by Nintendo.
In a world where certain developers appear to be more open to working with each other, Nintendo is still showing signs that it doesn't play well with others. That said, even Nintendo is letting up a little bit. Mario Kart Tour is the first game in the franchise to be released on anything other than a Nintendo console, and fighters from other franchises are gradually creeping onto the Smash roster.
Speaking of which, a brand new DLC fighter will be announced at The Game Awards tonight. Nintendo will be hoping whoever it is gets a good reaction after a run of bad publicity these past few weeks. It started when Nintendo put a halt to North America's longest-running Smash tournament, citing the use of Slippi as the reason why. Slippi is a non-Nintendo supported mod that allows you to play Melee online.
Shortly after that, CptnAlex broke the news that Nintendo had issued him with a cease and desist order. The order meant that he could no longer continue to sell his Etikons, joy-con shells created in memory of Desmond "Etika" Amofah. Etika was a popular YouTuber and streamer who took his own life in 2019.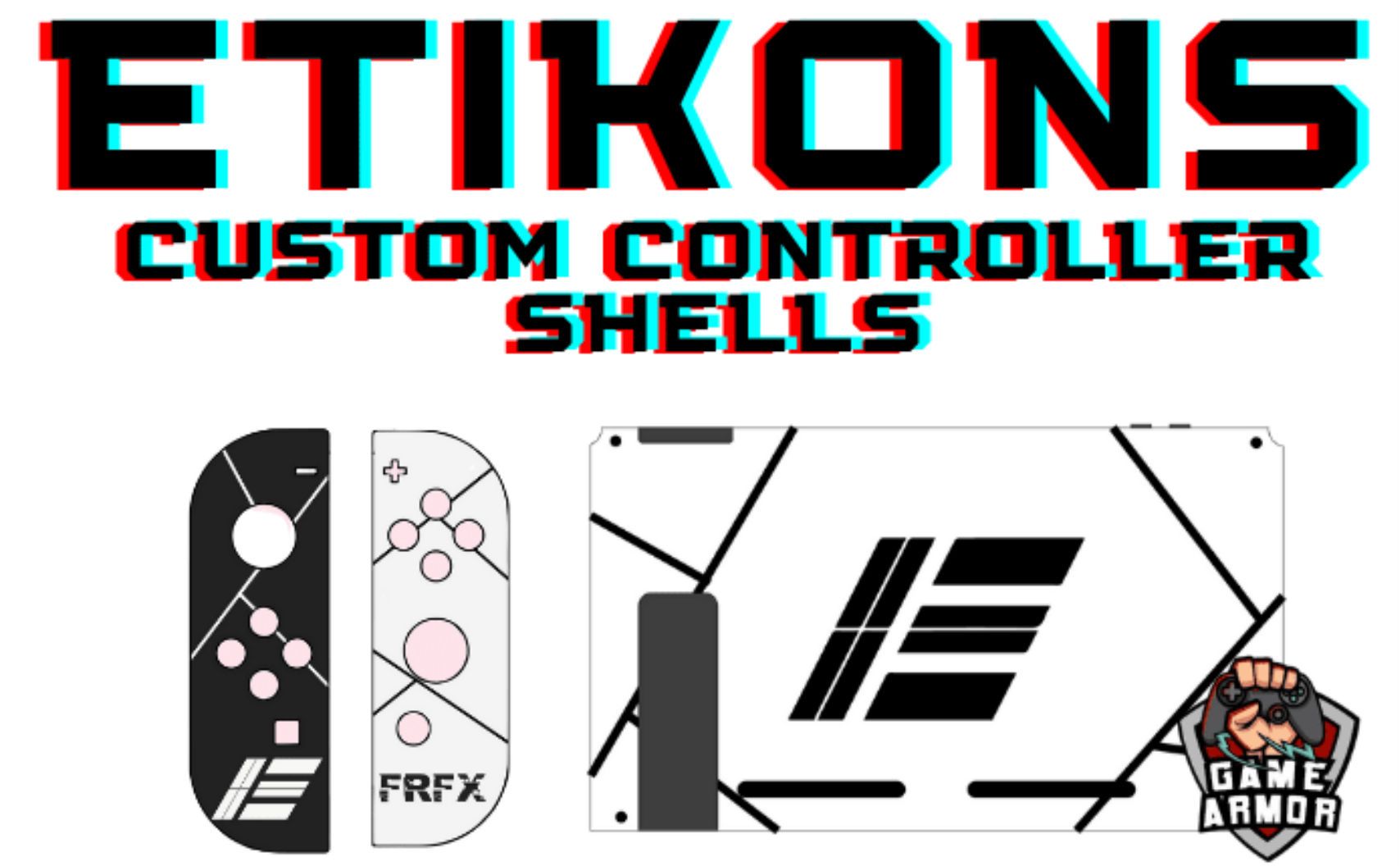 The money made from selling the shells was donated to the JED Foundation, a mental health charity for teens and young adults. Cptn Alex explained that he believes Nintendo's issue was the use of the term joy-con and the Switch logo on the Etikons. That's why he started a fundraiser this week to raise enough money to make new Etikon shells that (hopefully) won't upset Nintendo.
CptnAlex's first goal for the new Etikons was £3755 ($4990). That goal was surpassed very quickly which means the new Etikon shells will soon be created. If the fundraiser reaches $10,000, CptnAlex will create a matching backplate for the Switch, and Pro Controller Etikon shells if the fundraiser hits $15,000. Fingers crossed Nintendo doesn't find an issue with the new designs.
Source: Read Full Article