With Outriders' release being just around the corner, many wondered about People Can Fly's plans for post-launch support of the game. According to the dev, Outriders can get DLC in the future, but only if players are interested and the game proves successful.
During the marketing campaign, Outriders developers several times emphasized that this looter-shooter game is no live service project, and shouldn't be compared to Destiny 2, Anthem, Marvel's Avengers, and other similar products. However, after players will finish the game's main story in about 35-40 hours, they can engage in some kind of endgame content, which are special missions called Expeditions. These missions represent the toughest and most challenging objectives and enemies for players to test their skills properly. Now, the team pointed out Outriders can get more additional content after its launch under a certain condition.
Outriders game director Bartek Kmita and lead game designer Piotr Nowakowski spoke with Gamingbolt about their plans to keep the project relevant after its initial launch. Devs said Outriders was always considered "as a complete package from the start," therefore no content is withheld by the team to release sometime after the game is released. Bartek Kmita noted the game certainly can get some major updates in the following months, but those additions will be a direct response to fan feedback and wishes.
Kmita stressed out that People Can Fly developers never plan to add things that should have been in the game from the start. The team obviously "has some ideas about what can be added to the game" as a post-launch DLC and updates, but in the end, this is completely the fans' decision. If Outriders can build a huge player base, the team will consider adding new elements to the game.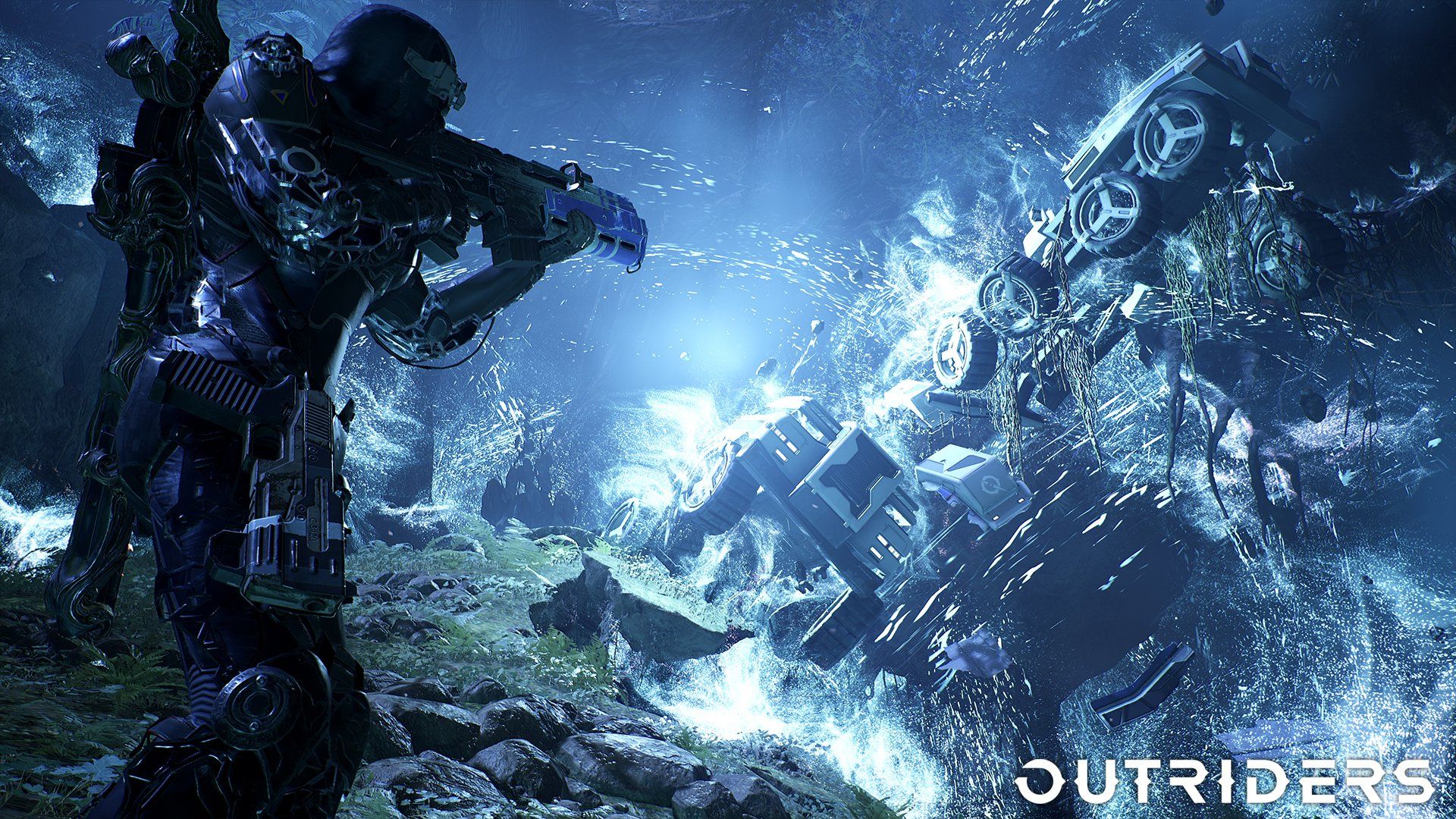 Of course, Outriders can become rather successful due to Square Enix's decision to put the game on Xbox Game Pass on day one. Such a move very likely will help the project to get an enormous player base in a fairly dull release season. With Outriders free demo surpassing 2 million players in the first week, it's interesting to see how things will turn out for the full package.
Bartek Kmita also indicates Outriders will be completely free of all microtransactions whatsoever. The developers are practicing the full old-school approach for this looter-shooter, so the players can enjoy the project with no restrictions at all.
Outriders is coming April 1 on PS5, Xbox Series X|S, PS4, Xbox One, and PC.
Source: Read Full Article