Persona 5 Royal may not be coming out in the West for another four months, but fans who miss their favorite Phantom Thieves will be happy to know they'll soon be able to hang out with them in another popular JRPG. Beginning this week, Joker and his friends will join the cast of Another Eden in a permanent crossover of the two franchises.
The crossover event, called Symphony "Bound Wills and the Hollow Puppeteers", introduces the infamous Phantom Thieves of Hearts to the Another Eden universe in an epic quest to restore the future. Persona 5 fan favorites Joker and Mono team up with Aldo, Cyrus, and other 100+ characters from Another Eden to help achieve their goal. As players advance, more familiar Phantom Thieves will pop up, including Panther, Fox, Queen, Oracle, and Noir. The official YouTube channel for Another Eden dropped an exclusive trailer last week featuring footage from the crossover event that included battle and story animations accompanied to the music of "Life Will Change" from the Persona 5 soundtrack.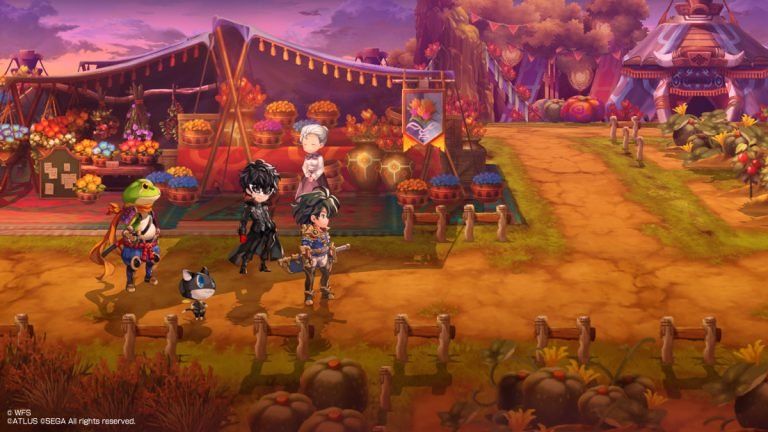 Another Eden is a mobile, free-to-play, single-player JRPG developed by Wright Flyer Studio and published by GREE, Inc. The game currently holds a 4.8 average rating on the App Store and a 4.6 average rating on Google Play.
The main story, written by Masato Kato (Chrono Trigger) tells the tale of a boy named Aldo. After the villainous Beast King kidnaps his sister, Feinne, Aldo sets off on a quest to save her. However, he soon finds himself in a wild and epic adventure spanning the entire time-space continuum.
Another Eden is available free-to-play on the App Store for iOS devices and on Google Play for Android devices. The Persona 5 Royal crossover event begins December 11. More information can be found on the event's official website.
Source: Read Full Article