In early November, Sony released the PlayStation 5. This coveted system brings with it a handful of innovations and features that make gaming more accessible in addition to next-generation games. One of these new features is the option to share your screen with players in a Voice Chat quickly.
Once players get the hang of this system, they'll be able to broadcast their gameplay to their friends with ease. With just a few button presses, any member of the party can watch what their friends are doing when this feature is active.
Create A Party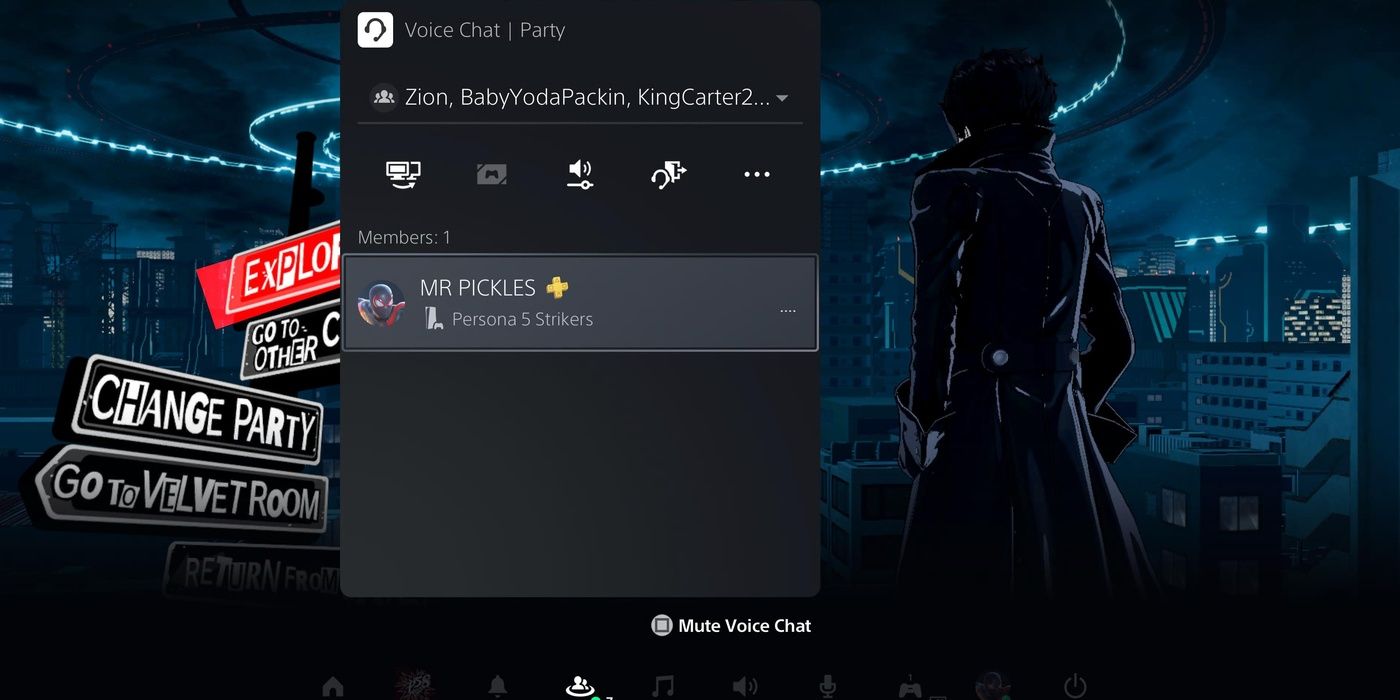 Before others can access the Screen Share feature, they'll need to be in the same Voice Chat as the player broadcasting. Voice Chats function differently than the party system did on the PS4. Once a player creates a Voice Chat, that party exists indefinitely. Players with access to that party can join at any time without being sent an invite. After creating a party with the desires friends, notify your friends, and they can join this chat whenever they come online.
Players will also receive a notification each time a friend joins a Voice Chat that they are a part of. Notifications can be adjusted in settings for those disinterested in knowing when their party members join the Voice Chat.
Select The 'Start Share Screen' Button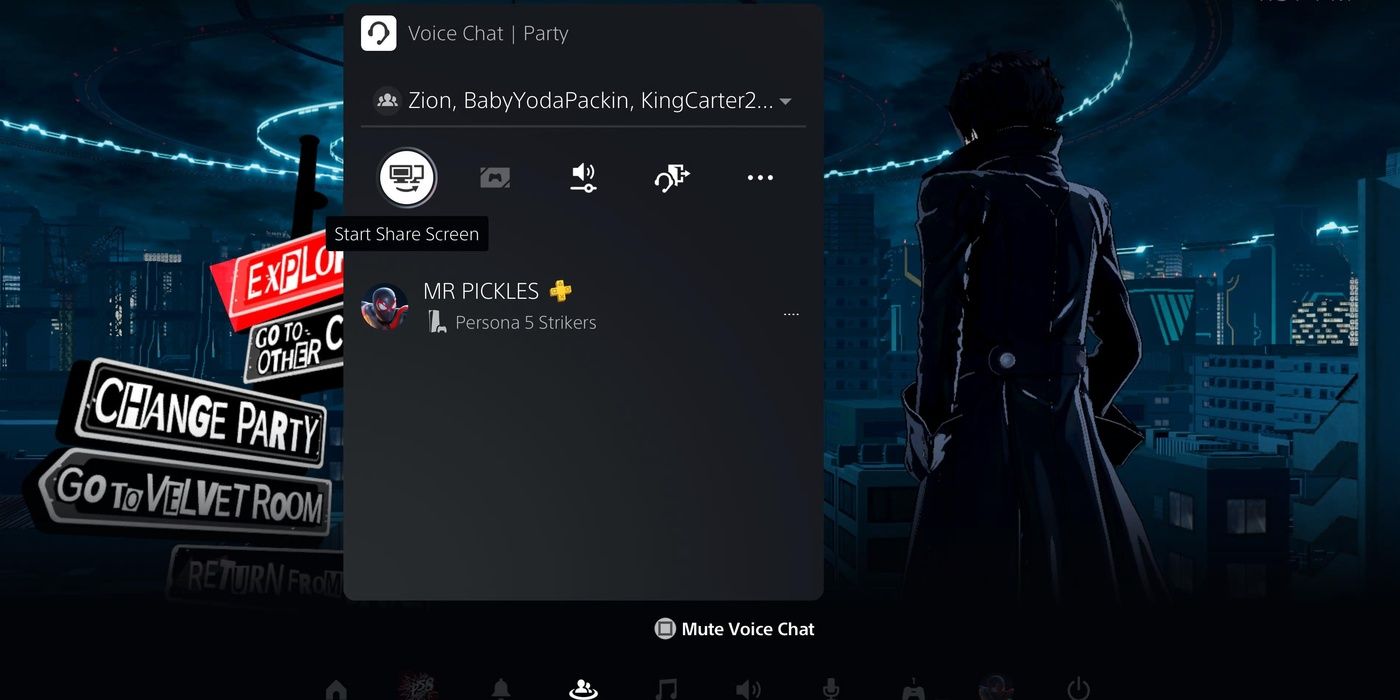 Once the party is set up and each member has access, the player who wants to share their screen can select the top left icon in the party (shown above.) Selecting this button will bring up the terms and conditions and explain both types of Screen Sharing options.
Choose Your Preference And Agree To Terms And Conditions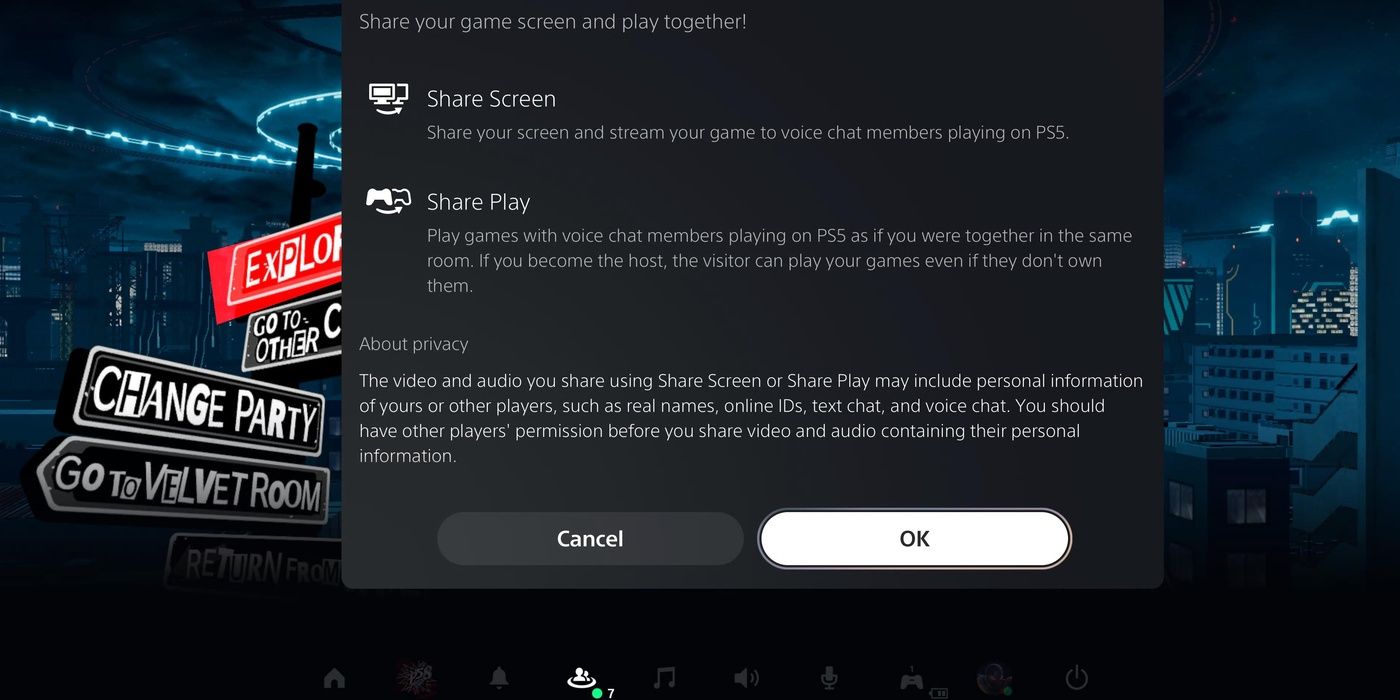 The two options available to the host of Screen Sharing are Share Screen and Share Play. Share Screen broadcasts the host's game in a capture window that the viewer can adjust. Those watching the video can increase or decrease the capture window as they see fit, placing it wherever is most convenient for the user. Select the window to move it around. Once you've placed the window, you're welcome to return to whatever was running on your particular console.
For those interested in playing games with others on their system, the best option is Share Play, a new feature that allows the host to serve as a hub for party members to join in on a game. Visitors are allowed to play so long as Share Play is active in permissible games, whether they own the games or not. Those interested in hosting a game night should make use of this handy feature.
Once you've decided which of the options best fits your interests, accept the Terms of Service and select your preferred option. The members of your party will be able to view your screen as soon as the host okays the process. Just be sure that any personal information you're not comfortable sharing won't appear in the game you're playing.
Next: PlayStation 5: How To Use Remote Play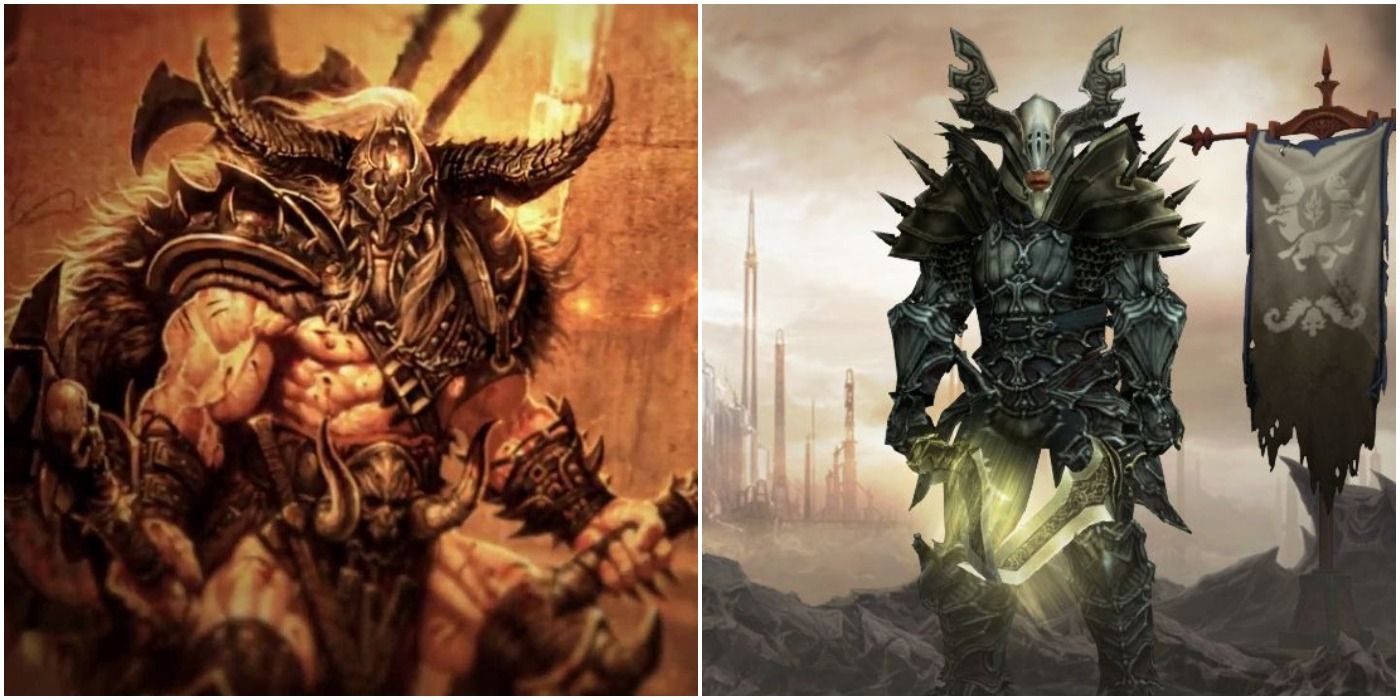 Tai Hofmann is a gaming guide writer for TheGamer and list writer for GameRant. You can find him on Twitter @MI2_PICKLES
Source: Read Full Article