In a 30-minute roundtable interview at The Pokemon World Championships, Pokemon Unite Producer Masaaki Hoshino was unsurprisingly tight-lipped about future plans for the game. The Producer, whose career spans across three decades of fighting games including Pokken Tournament DX, shared his excitement for the future of Unite without giving away what exactly players should expect. Beyond the new map, Theia Sky Stadium, which was revealed during the opening ceremony of the tournament, Hoshino only offered one hint about the future Unite Licenses players can look forward to. Evidently, Glaceon might not be the last Eeveelution Unite License we see.
"I personally want to see all Eevee teams," Hoshino says via his translator. "That's something we need to think about, yeah."
Currently, there are three playable Eeveelutions in Pokemon Unite. Sylveon was the first available, joining the roster last October shortly after the launch of the mobile version of Unite. At the time, its inclusion seemingly dashed the hopes of those that wanted to play as different versions of Eevee, as it was assumed that multiple Eevees would make the early game too confusing. In May, Espeon was added to the game, along with a new icon on Eevee that denotes which Pokemon it will evolve into. A third Eeveelution, Glaceon, joined the roster just two months later in July. Both Espeon and Glaceon were made available for free as part of an in-game promotion.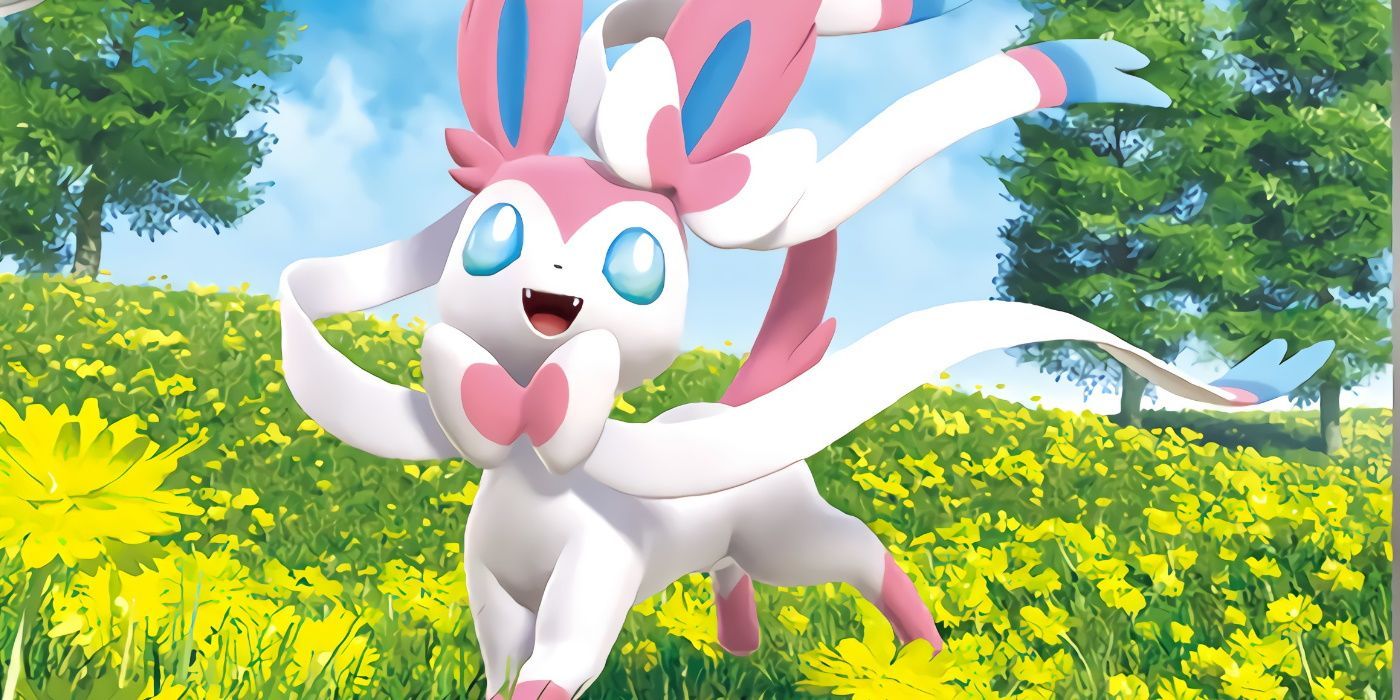 While it was originally assumed that Sylveon would be the only Eeveelution, this fast tracking of new Eevees is an indication to some that Unite developers intend to add all eight Eeveelutions to the game. While Hoshino's comments certainly aren't a confirmation, they're at least a good sign that Umbreon, Jolteon, Vaporean, Flareon, and Leafeon will eventually make it into the game. It only takes five Pokemon to build a team of course, but once the game has five Eeveelutions it would be too cruel to leave out the other three. That's the logic I'm clinging to at least, speaking as a die-hard Umbreon fan.
It may not even necessarily be a long wait either. Unite has increased the rate of new Pokemon recently, which was already at an impressive pace of one every three weeks over the last year. In the first year of Pokemon Unite the roster has nearly doubled from 20 to 39. If the rumors are correct, there will be three more Pokemon joining in September: Mew, Scizor, and Dodrio.
Hoshino offered a lot of insight into the behind-the-scenes development of Pokemon Unite. Aside from details about the Theia Sky Stadium, which replaces Remoat Stadium on September 2, Hoshino also talked about the team's approach to player feedback, as well as the recent increase in price for Unite licenses.
Pokemon Unite was featured at this year's Pokemon World Championships, where 13 teams competed for their share of a $500,000 prize pool. The winning team, North America's BLVKHVND, swept the competition by going completely undefeated.
Source: Read Full Article