For those of you still deep within the Shenmue III hole, the third DLC pack for the Kickstarted title will be coming soon. Titled the "Big Merry Cruise" pack, the main gist of this add-on is a bunch of extra mini-games and casino games for you to play. It's kind of a bunch of guff, but what can you do?
Coming on March 17, 2020, for each platform, players will be able to find a docked cruise ship in Niaowu Harbor. After boarding, you'll be given free rein to walk around the ship and partake in various activities. Nothing here is story related, so don't expect to learn more about Ryo's journey or his struggles. He's just here to kill time and earn some cash…or lose it all.
An official press release failed to mention just what the "Big Merry Cruise" will have, but some leaked trophy details have clued us into the new activities available. There will be a gambling game in the form of a turtle race table. Lucky Hit -ever popular in Shenmue II-, will also see a return. It's just a bunch of superfluous stuff that adds nothing of real value to the game and that you'll likely tire of in 15 minutes.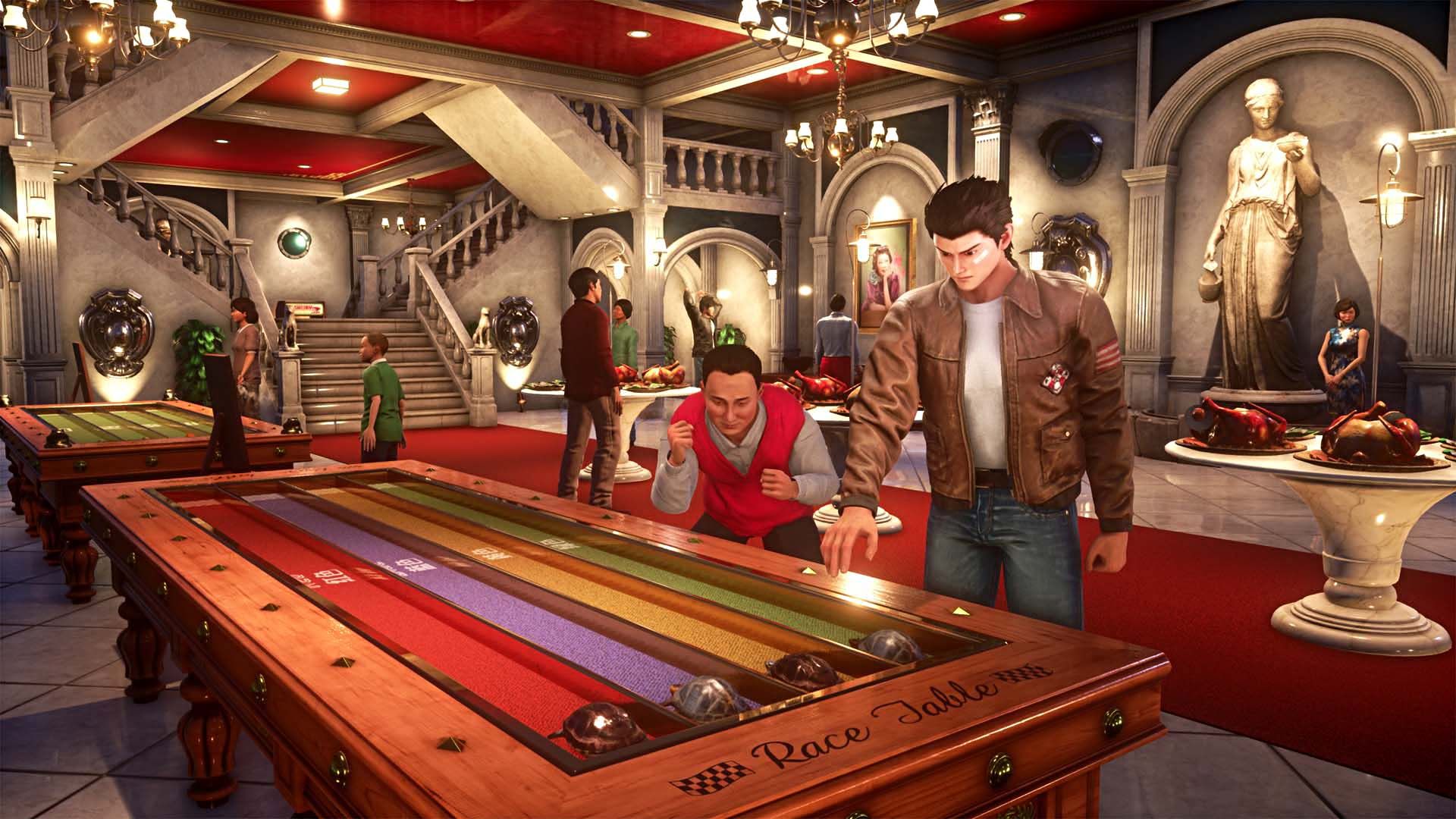 Small DLC packs like this make me question what happened with Shenmue III's development. There are certainly mini-games and such included in the main title, but weren't these games originally a part of the first two titles? A lot of this extra content feels like stuff that was cut specifically to sell at a later date.
Did anyone really want to do foot races in Shenmue? Was the omission of Lucky Hit really something that needed to be rectified? I mostly wonder why these weren't there to begin with, especially since they are so easily integrated via post-release DLC.
The "Big Merry Cruise" pack will run you $3.99 individually or is included with the $14.99 DLC collection pack. It's not the best value around, but it should help with expanding Shenmue III's version of China. If nothing else, you'll be able to play Lucky Hit again.
Source: Read Full Article