Things are looking up for The Sims 4 after several Simgurus tweeted a teaser for an upcoming DLC that appears to be supernatural themed. After a rough week for the franchise, which saw tempers flare over the release of a Sims themed MAC Palette, the news is being welcomed by the community.
Supernatural themes are common in The Sims franchise and this teaser looks likely to be linked to Happy Haunts, a theme that ranked second in the Community Stuff Pack theme voting just over a year ago.
The news was spread in the form of nine individual gifs, tweeted by members of The Sims 4 team. It wasn't until several hours later that the final image appeared in full on the official Sims account.
The GIF is simple and just shows a Sim surrounded by what appear to be cute ghosts that remind us of the slimes in Slime Rancher. At this point we have no further information, other than the date of January 12 and the hashtag, that wasn't revealed until the full image was posted.
The Happy Haunts theme is in everyone's mind since this was a rejected theme first presented to us in late 2019. When the second Community Stuff Pack voting began there were five basic themes to vote for. These were Arts & Crafts, Self-Care Routines, Fun-Tech, Science & Technology, and Happy Haunts. While Arts & Crafts won, eventually turning into Nifty Knitting Stuff, the race was close and Happy Haunts was close behind.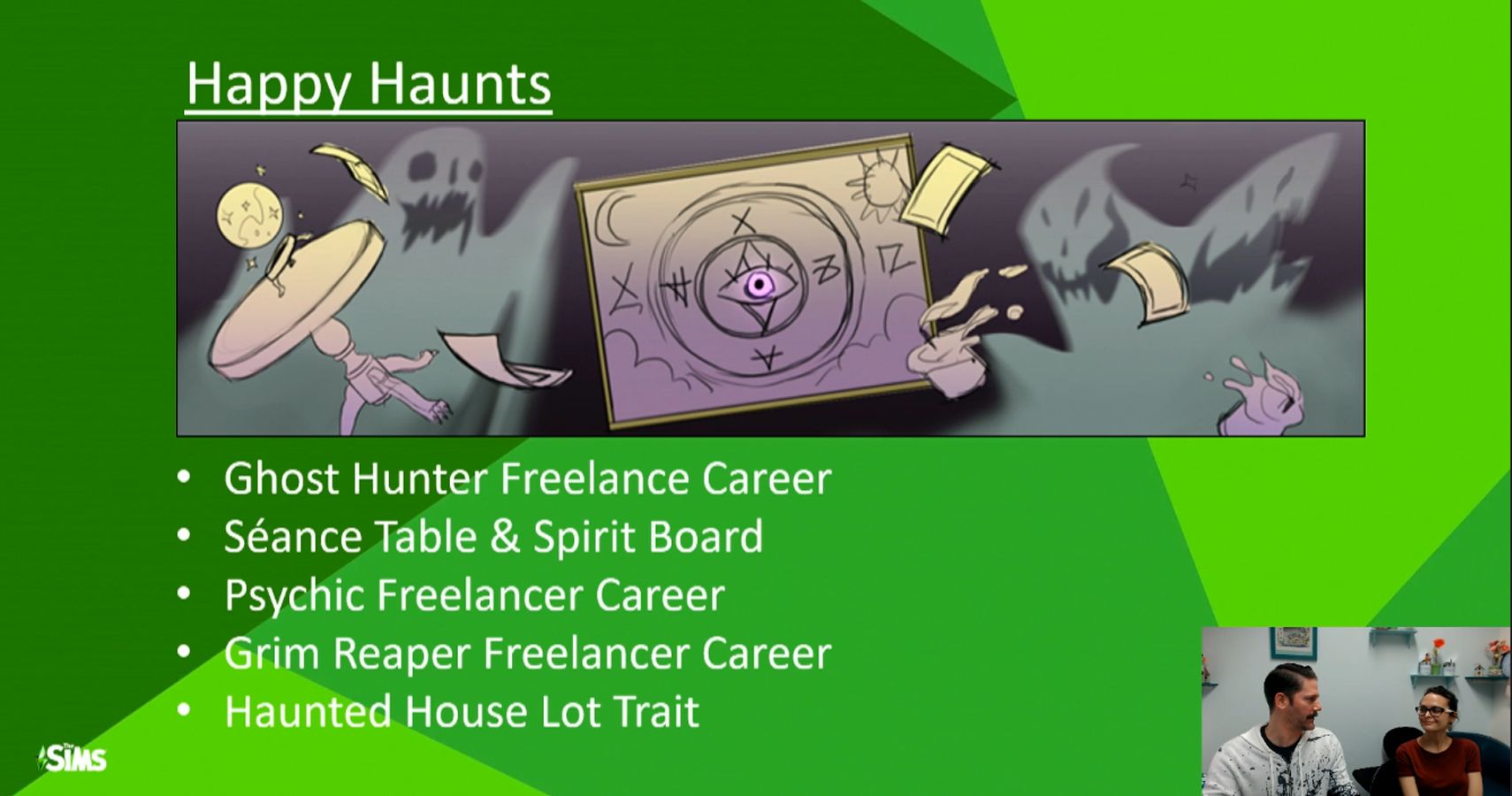 Last year we saw the release of a Stuff Pack, Tiny Living Stuff, in late January so this pattern, the hashtag, plus the fact that Happy Haunts was a Stuff Pack concept makes everything tie together. At this point we don't know much else but it seems likely that the ghost hunter freelancer career may make an appearance.
The GIF is very different in style when compared to the game's usual ghosts, so there's a chance that the supernatural element may be in the form of an interactive career, separate from the regular game. Since the Moschino Stuff Pack added a new career and Strangerville added a storyline that can be played alongside the main game there is a precedent. Whatever it is, we'll find when more information is released on January 12.
Next: What The Sims 4 Needs To Survive in 2021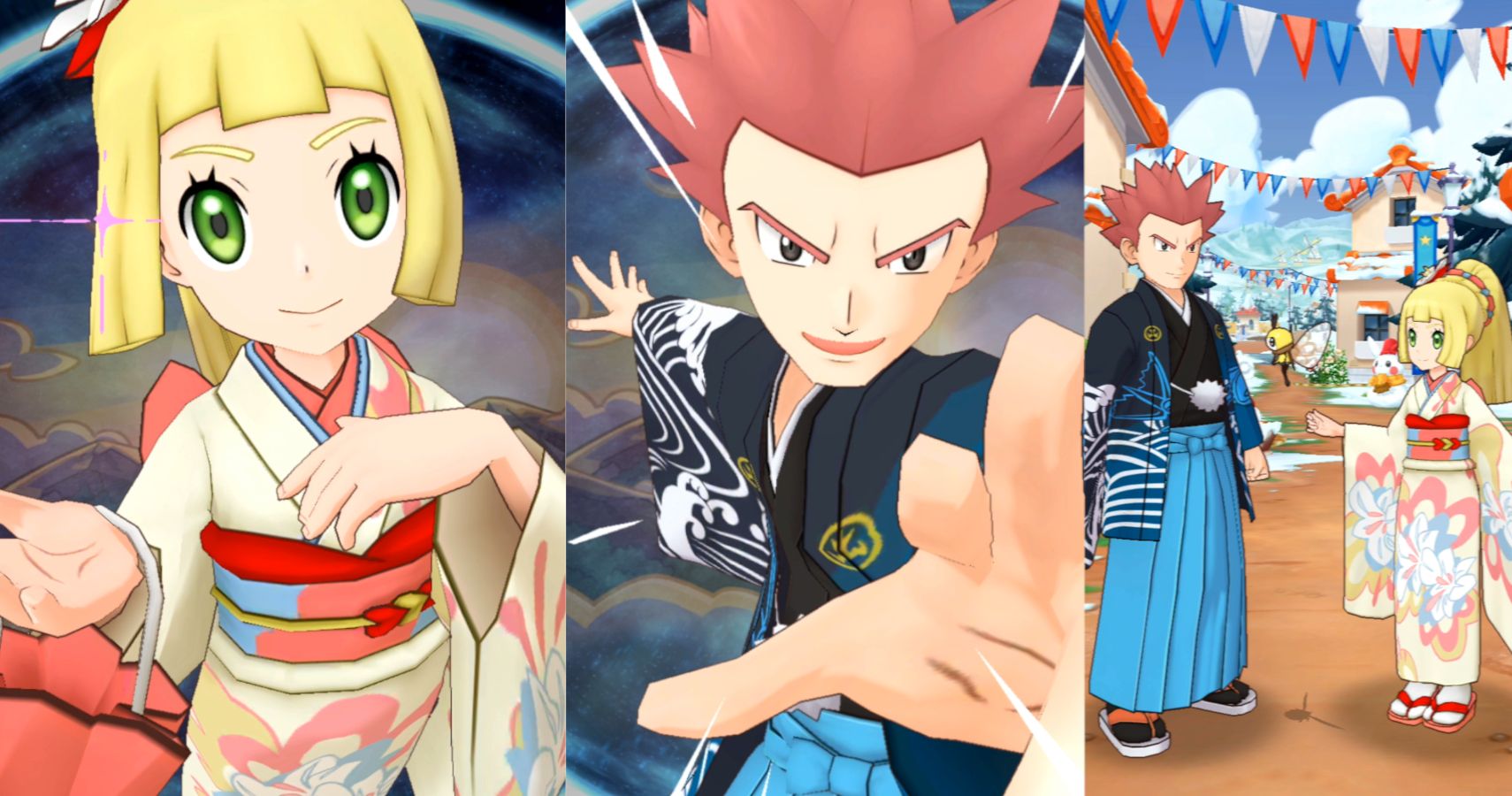 Helen began playing games at an early age with her first computer being a hand-me-down Sinclair ZX Spectrum. It didn't put her off… She is all grown up now but is still a gamer at heart, especially when it comes to The Sims and other strategy and simulation games.
She juggles the daily demands of life with a family and somehow still finds the time to indulge her two passions in life, writing and gaming; sometimes both at the same time.
Source: Read Full Article