Street Fighter 6 director Takayuki Nakayama has revealed that Ken is on the run because he's a terrorist suspect, and that it was done to give him a "reason to fight".
Before Ken was officially revealed to be in Street Fighter 6, he was leaked through concept art that made him look a lot rougher than fans are used to seeing him. This had many speculating that he was divorced and some bad things had happened to him, but the truth was revealed after his official announcement – he's on the run for a crime he didn't commit.
We didn't know the full details of what that crime actually was until now. As revealed by Game Informer, Ken is actually on the run as he's a suspected terrorist. One image shows a shirtless Ken on his knees with his hands up as the words "Who's behind the terrorist bombing?" appear on the screen.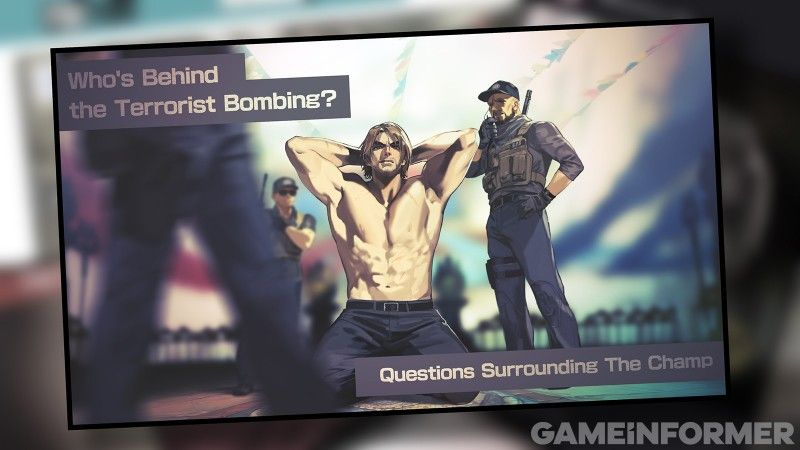 As reported by GamesRadar, Street Fighter 6 director Takayuki Nakayama had some choice words about why Ken, usually seen as the happiest and most well-balanced character in the series, has been given such a crap deal this time around.
Nakayama said, "In the l "Throughout the series, it seems like his life has become more and more stable, and the team felt like he was losing a reason to fight. But this is a way to create that reason for him to step up. We want to create that kind of plotline that explains why Ken is important and gives him that purpose. The story will be tied to those other characters close to him."
It's not yet been revealed who is framing Ken for the terrorist attack, but one of the more obvious choices is that it's Shadaloo. Although the group doesn't generally have much beef with Ken, it's mentioned by Nakayama that the story will be tied to other characters, which could mean that Ken was framed as a sort of domino effect putting events in motion. We'll have to wait and see.
Source: Read Full Article