Sumo Digital's upcoming action-RPG Hood: Outlaws & Legends sounds like the Robin Hood game we never knew we needed. Its PvPvE mechanics in a Game of Thrones-styled environment looks gritty, exhilarating, and bloody, and Hood's creation was spawned from a darker version of the legendary archer.
Shooting the breeze with Eurogamer, game director Andrew Willans discussed Hood's origins at length. The game's concept was apparently rolling around the office for a while, which depicted "a dark version of Robin Hood." Concept art had been illustrated, designing the archer like a Ringwraith from The Lord of the Rings, and the game's co-op mechanics had been established from an early stage. After joining Sumo Sheffield, Willans and his team wanted to bring something original to the table, and their shelved "Wraith-like" Robin Hood immediately sprang to mind.
Honing in on the PvPvE element, Willans spoke about the team's vision of pitting players against each other – where one team would be outlaws trying to steal the state's treasure, and the other playing the state guarding the riches. This concept evolved to include the two outlaw teams of Locksley and Huntingdon, inspired by two competing Robin Hood legends: Robin of Locksley and Robin the Earl of Huntingdon. These separate legends also provided the fantasy element of the game and presented the protagonist as a symbol of power to people.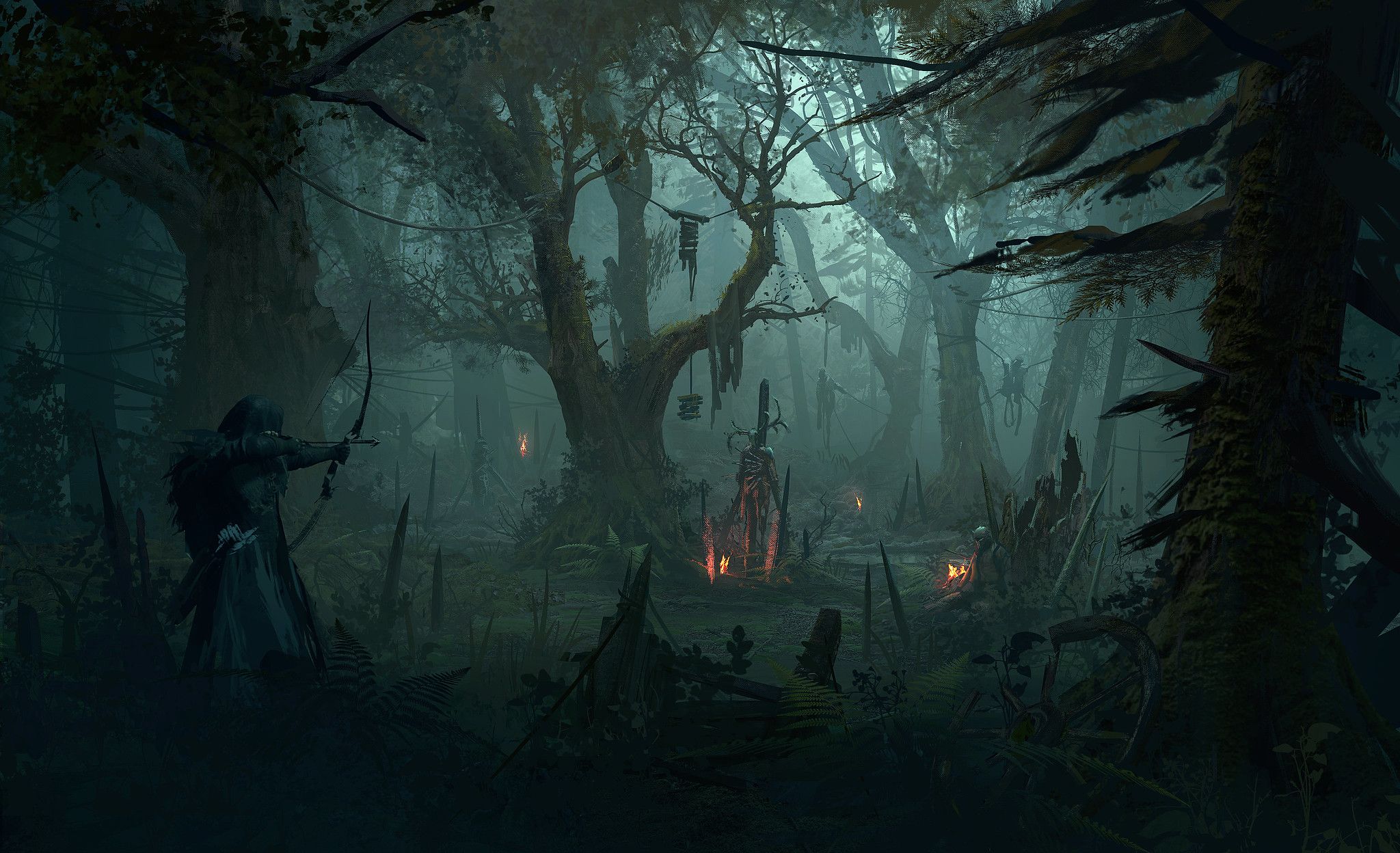 Willans also ruined the interviewer's childhood by exposing the real Robin Hood's not-so-noble intentions – according to legend. The director spoke about wanting to include how Hood "robs from the rich to hurt the rich," contradicting past portrayals of him stealing from the state to help the poor. The game's rewards will balance this moral code by offering the Scales of Justice, where all earnings from heists can be distributed equally between the people and your pocket.
We think Hood: Outlaws & Legends looks like the best Assassin's Creed game, complete with a healthy serving of justice and another iconic hood for the protagonist. Its themes are certainly similar to that of the creed that runs through Ubisoft's franchise, and we're looking forward to welcoming this raw version of Robin Hood into our library.
Source: Read Full Article