The portable Steam Deck, which squeezes a fairly decently specced computer into a device not much bigger than a Nintendo Switch, drew a lot of interest when it was unveiled. Pre-orders reflected the excitement but Valve had to push back its launch to February from its initial schedule for end of 2021.
But Valve is not the only name in the handheld gaming PC space and it's not even close to being the most powerful. Step forward Ayaneo, a much-smaller company than Valve, but which has announced a mighty competitor in the form of the Ayaneo Next, which improves on Ayaneo's currently available PC gaming handhelds.
Unveiled at CES 2022, the Ayaneo Next contains a Ryzen 7 5800U APU, boasting double the CPU cores of the Steam Deck. The Next is also outfitted with an AMD Radeon Vega 8, clocked at 2000 MHz; 16GB of RAM; and with options of either 1TB or 2TB of SSD storage. Similar to the Steam Deck, it has a 7-inch touchscreen display with a resolution of 1280×800.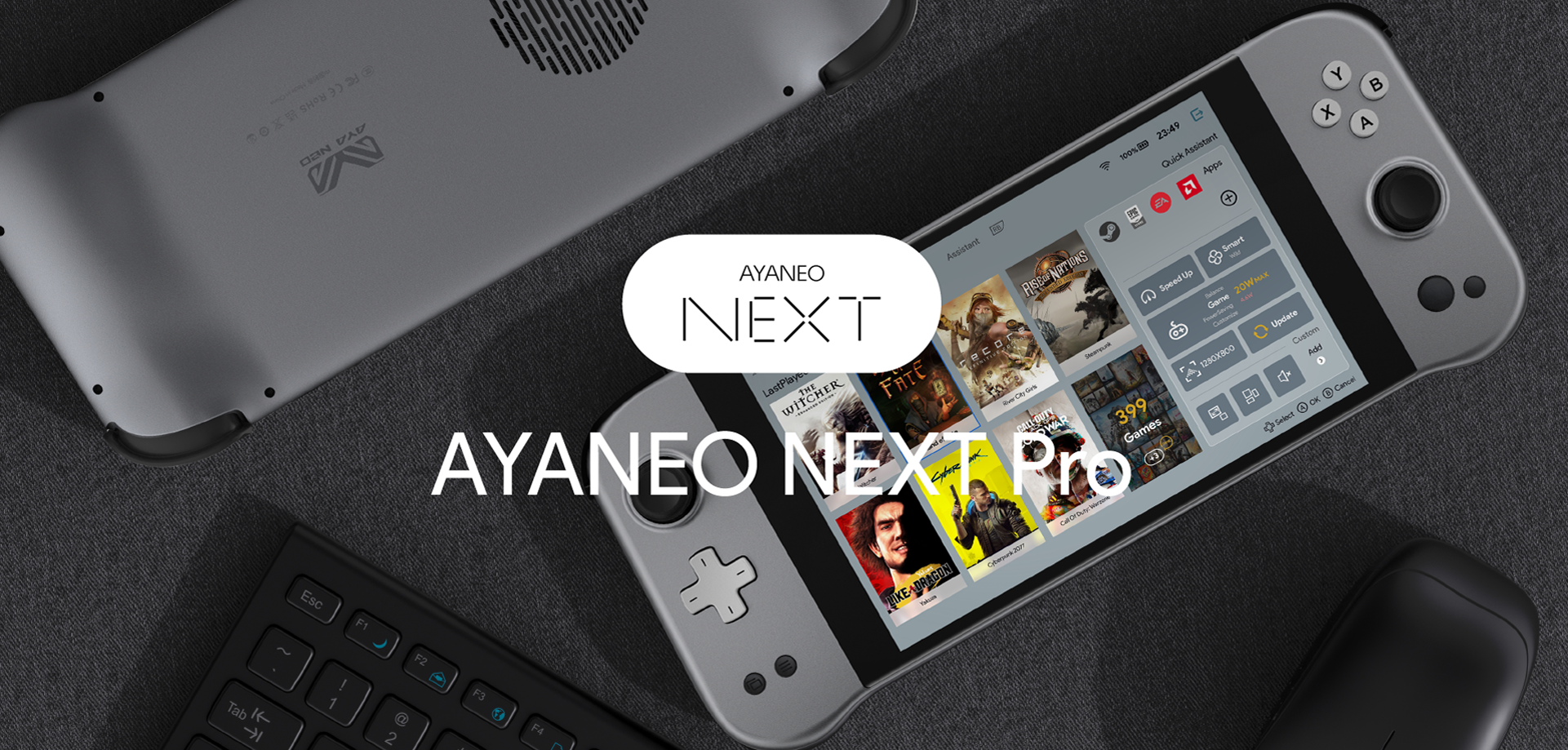 On paper then the Next looks more powerful and with significantly more storage than Valve's handheld, which is available only with 64GB eMMC, 256GB and 512GB NVMe SSDs.
Ayaneo is offering three different versions of its handheld: Next, Next Advance, and Next Pro – with the latter two equipped with a 2TB M.2 NVMe SSD as standard – while the Pro gets 32GB of RAM. Want colours? Ayaneo has light blue, dark blue, white, and black models, while the Pro has the exclusive 'Space Silver' shade.
Ayaneo paid extra attention to its handheld controls and the Next uses sensor-containing thumbsticks and improved haptic feedback. There's also fingerprint unlock and one-touch wake up. PC gaming on-the-go can be juice-draining, but the Ayaneo Next has a 47Whr battery compared to the Steam Deck's smaller 40Whr.
But all this seeming goodness comes at a price, and quite literally in the case of the Next. Because you'll be needing a next-level wallet to bag one. The base model Next will set you back $1,265. Meanwhile, the base model Steam Deck, just for comparison's sake, comes in at a far more reasonable $399 (although that is the one with 64GB of eMMC storage, which is quite frankly kinda eww). The 256GB SSD Steam Deck is $529 and the 512GB variant is $649, which is almost half the price of the base Ayaneo Next.
You might also have to wait a while for the Ayaneo Next to ship since it has only just been announced and word on the street is that it won't be in consumer's hands until the end of this year. That Steam Deck is looking much more appealing now, eh?
Source: Read Full Article