Massive Entertainment released a 1.21 update for open-world shooter The Division 2, aimed to provide a high-quality experience for PS5 and Xbox Series owners. Sadly, things didn't go as smoothly as planned and somehow the PS5-version ended up broken, with notably decreased overall graphics. Devs are already aware of this and working on a quick fix for current problems, the studio confirmed on Reddit technical thread.
The game is capable of detecting its running on PS5 or Xbox Series and applies some changes for its resolution and other graphical options. The Division 2 scales between 900p and 1080p on Xbox Series S, while Xbox Series X is capable of running the game at 1800p to full 4K resolution. On PS5 the game offers 1080p to 1890p pixel range, which allows Sony's console to show the best overall performance. All consoles now have 60 fps unlocked, but DF specialists noted 5-9 fps drops on average on Xbox Series X. The cause for this is the highest resolution rates among all tested platforms. You can check full The Division 2's 1.21 update analysis from the Digital Foundry team right here:
Here comes the most intriguing thing. The Division 2 utilizes a powerful Snowdrop engine with some impressive visuals, and the graphics on next-gen consoles is barely changed. But for reasons unknown the game on PS5 is weirdly missing screen-space reflections and volumetric fog, which made it flat and toneless compared to PS4 Pro. It could be considered as a glitch, as PS5 version of The Division 2 uses cube mapping, not presented even on Xbox One.
DF has tested loading speed on all next-gen platforms and PS5 is clearly left behind, which is a surprise considering the system's lightning-fast SSD. PS5 version takes almost 17 seconds to load, while the number on Xbox Series X stands in about seven seconds. Finally, there is a black level issue on PS5, making the game look very dark in some scenes, not to mention Xbox Series X receives overall improved texture filtering compared to PS5.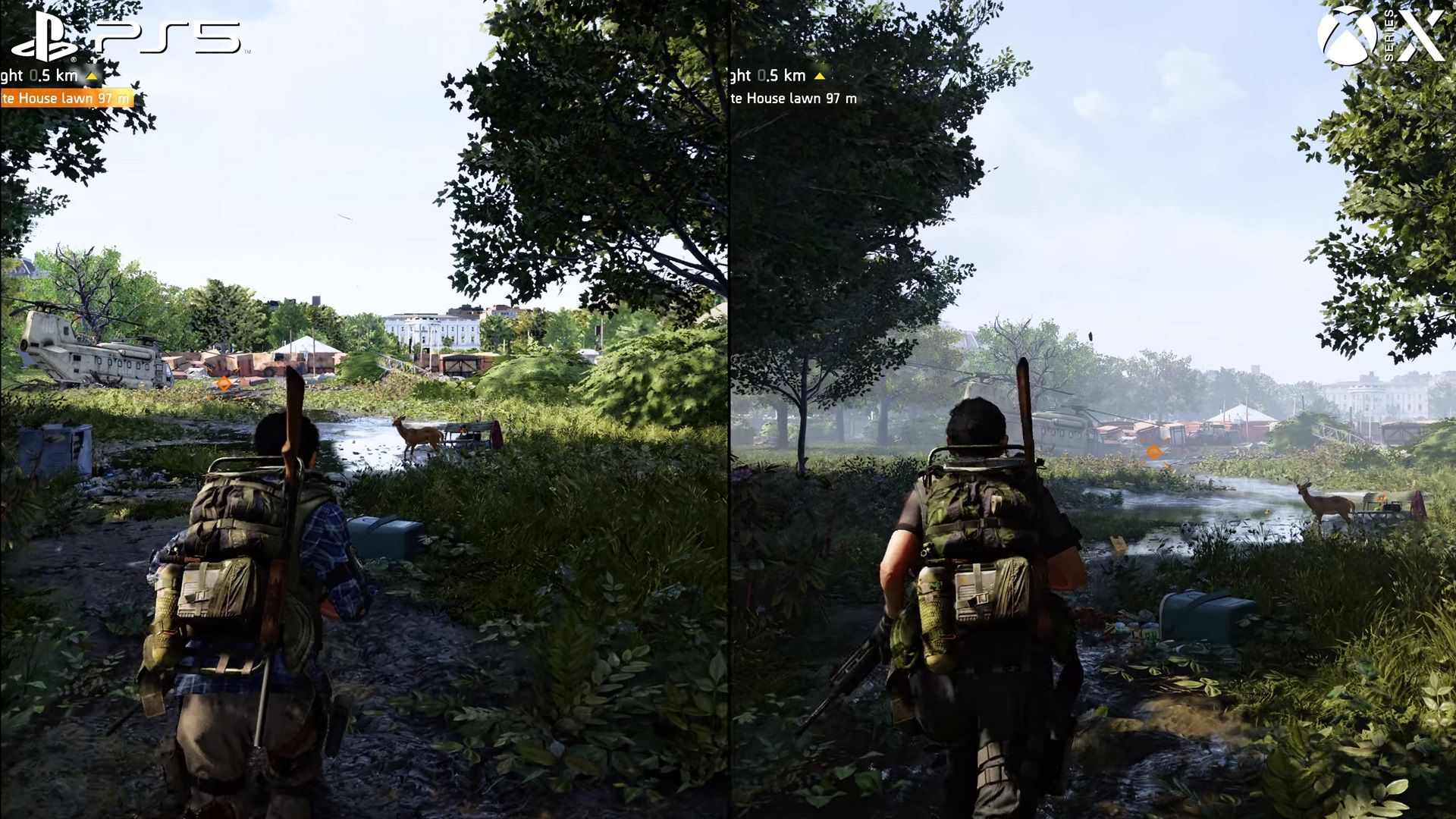 PS5 owners can expect all mentioned issues fixed in the nearest future the studio has assured already. The Division 2 devs additionally confirm the game will receive general updates on all platforms at least till 2022.
Besides this, the team at Massive Entertainment works on two triple-A projects based on popular franchises. New Avatar project is expected alongside James Cameron's movie Avatar 2, and a new Star Wars open-world title is incoming sometime after. So there is much to be anticipated from Massive this generation.
Next: Ubisoft Massive Is Working On A New Star Wars Project
Source: Read Full Article