If you've ever studied for a test, written a paper, or even just hopped onto YouTube, then you've probably heard of the iconic "lofi hip hop radio – beats to relax/study to" music livestream on YouTube. A neverending loop of music created from a combination of nostalgic anime and video game sounds, distorted audio, and even just random everyday sounds, the playlist (and its mascot) has become popular for its chill aesthetic and nostalgic vibes.
While Christian DeCoster's upcoming video game Don't Take It Personally, I Just Don't Like You doesn't appear to be directly related to the famous playlist, it does appear to take inspiration from the nostalgic, chill vibes everyone associates with the music.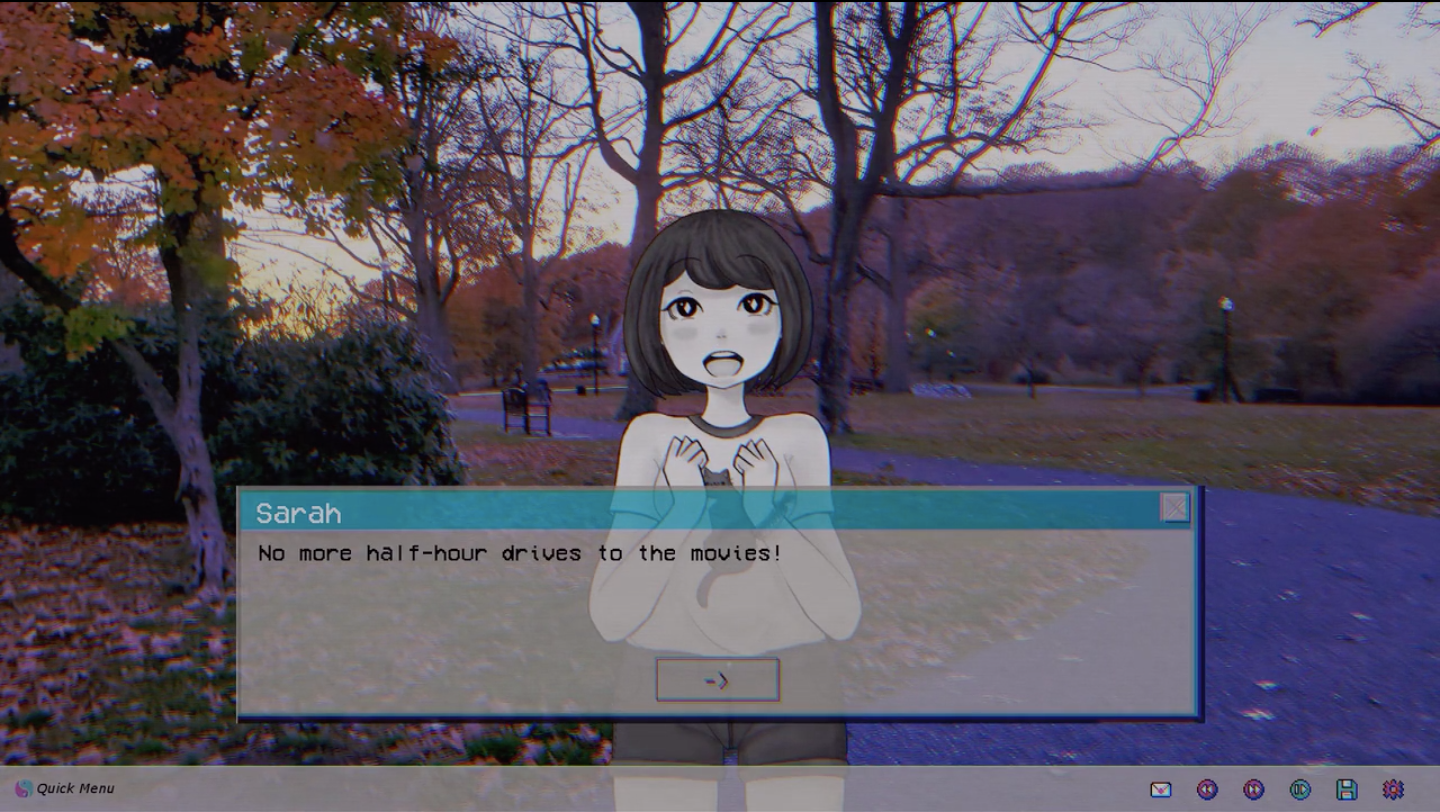 Don't Take It Personally, I Just Don't Like You is an upcoming "lo-fi, anime-inspired dating simulator" visual novel currently collecting backers on Kickstarter. Players take on the role of a college student (whose gender identity is up to the discretion of the player) who's just moved out of their tiny hometown to the big city. Once at school, they begin to meet some very cute girls. With the upcoming fall formal dance coming up, the protagonist knows they'll have to ask someone out. But do any of their female friends actually like them in "that" way? You'll have to play through the visual novel to find out.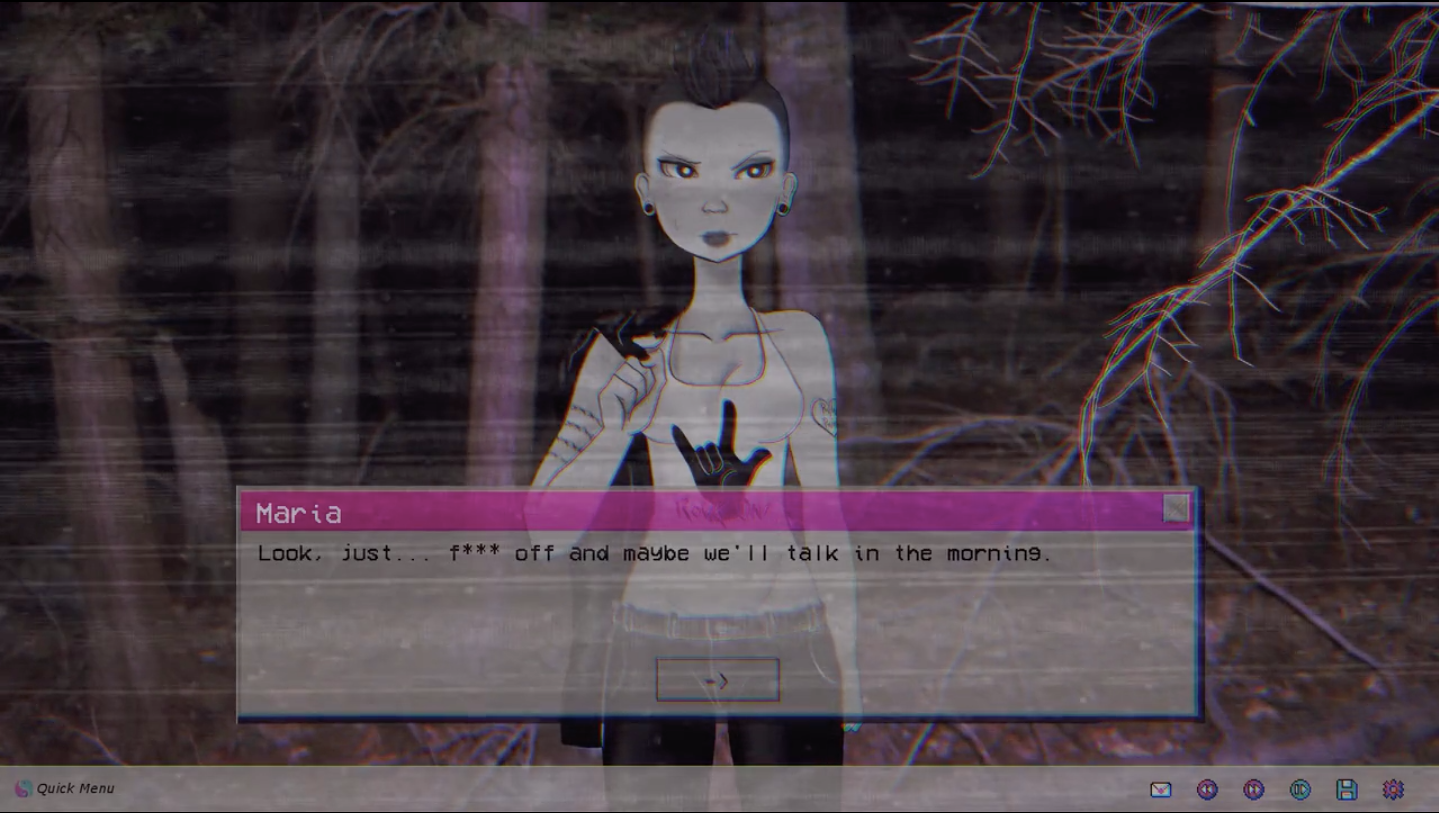 Though the premise of Don't Take It Personally… may seem cliche, DeCoster promises it's more than that. From the slightly chilling trailer alone, it's clear that this isn't some happy-go-lucky love story. Per the game's official description, "romance isn't simple. It's messy and complicated. The people you care about will hurt you. […] It is a dating sim/visual novel about the little pains and little joys that come with young love."
The visual novel contains five different routes that cover the protagonist's freshman fall semester, each about 10-15 hours long. Each route explores a different female character: Sarah, the protagonist's childhood friend; Dale, a cheerleader; Anne, a shy anime and video game fan; Rose, a student council member; and Maria, a bold punk girl.
In addition to the gorgeous lofi music score, the game contains "beautiful mixed-media visuals inspired by 90's anime and manga, lo-fi photography, CRT computer monitors, and other retro media and technology."
Don't Take It Personally, I Just Don't Like You is currently in development. To find out more about it and support the project, visit the game's page on Kickstarter.
Source: Read Full Article