The Pokemon World Championship is an annual celebration of the competitive Pokemon scene where the best players from everywhere meet up and compete for the title of World Champion. This year's event featured the largest number of Pokemon games to date, with thousands competing in Sword & Shield, Pokken Tournament, Pokemon Go, Pokemon Unite, and the Pokemon Trading Card Game all in one place. If you're a fan of the competitive side of Pokemon, the WCS has everything you could ever want.
Of course, the Pokemon fandom is so much bigger than just the competitive pro scene. You don't have to be into esports to love Pokemon, and in past years, those fans haven't always felt like they had a place at Worlds. There is no broad interest Pokemon convention like TennoCon Eve Fanfest – if you want to celebrate your love of Pokemon, this is it. In an effort to be more inclusive to all Pokemon fans – as well as the families coming to support competitors – this year's WCS had so much more to offer than just the tournaments.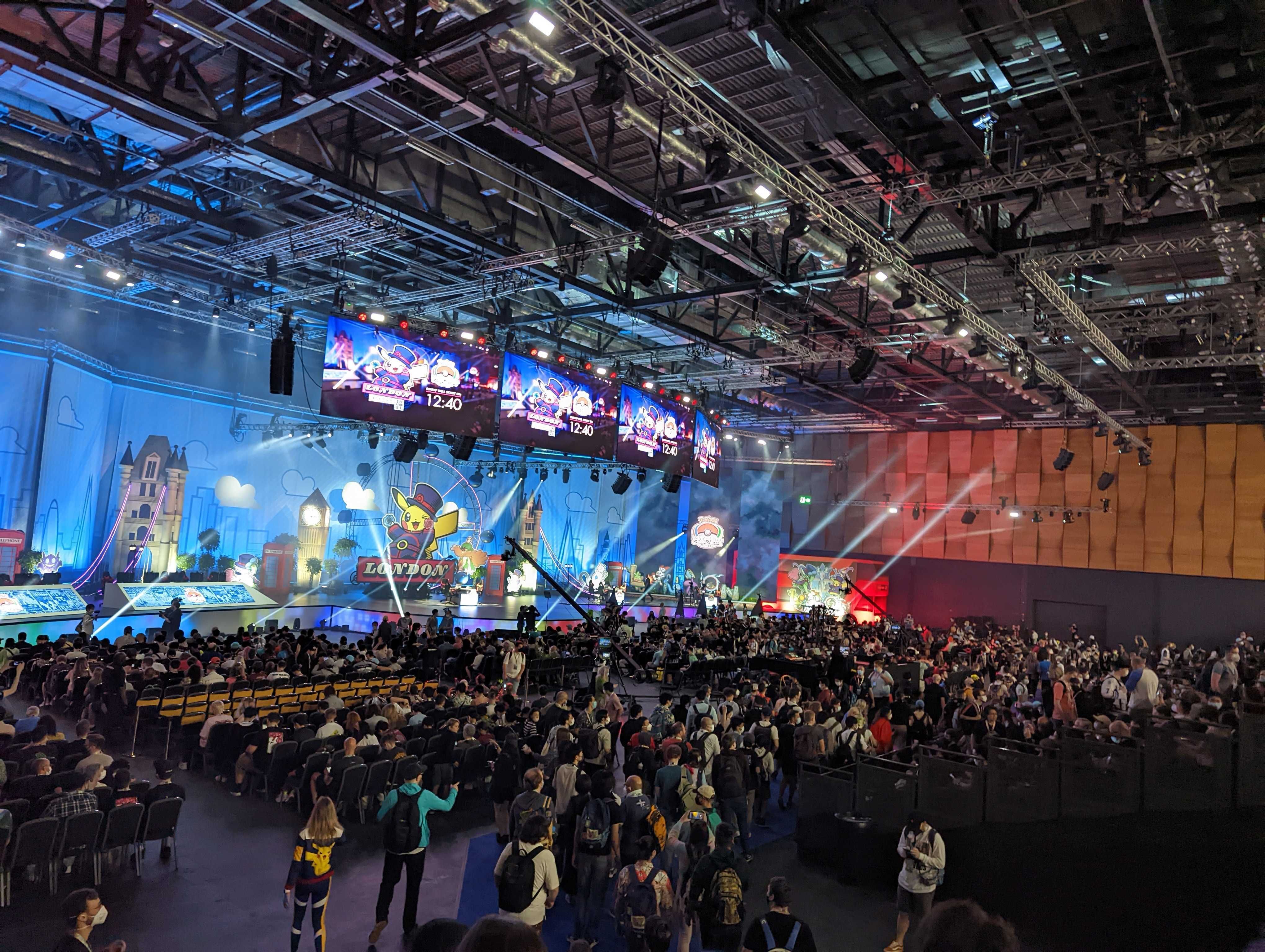 The biggest new addition this year was the Pokemon Worlds Square, an outdoor space near the convention center that hosted a variety of activities for kids and families. Inside the Square was a coloring station, a place to make custom Pokemon cards, Pokemon-themed snacks, and meet-and-greet where kids could take pictures with Pikachu and Eevee. While it definitely felt like a proof-of-concept more than a full-fledged feature of the convention, it was great to see The Pokemon Company trying to offer a wider variety of experiences and considering the younger fans that might not be there to compete.
Inside the convention center there were plenty of side activities as well. The Play Lab hosted training sessions where anyone could go learn how to play the TCG from experts as well as try out a demo for the upcoming TCGO reboot, TCG Live. There were also stations setup to demo Legends: Arceus, and while it was a shame that Scarlet & Violet aren't ready to be demoed yet, anyone that visited the Legends: Arceus booth got a Sprigatito, Fuecoco, or Quaxly viser to wear. There was also an event-exclusive Pikachu to catch in Pokemon Go that spawned throughout the convention center, and designated areas for trading.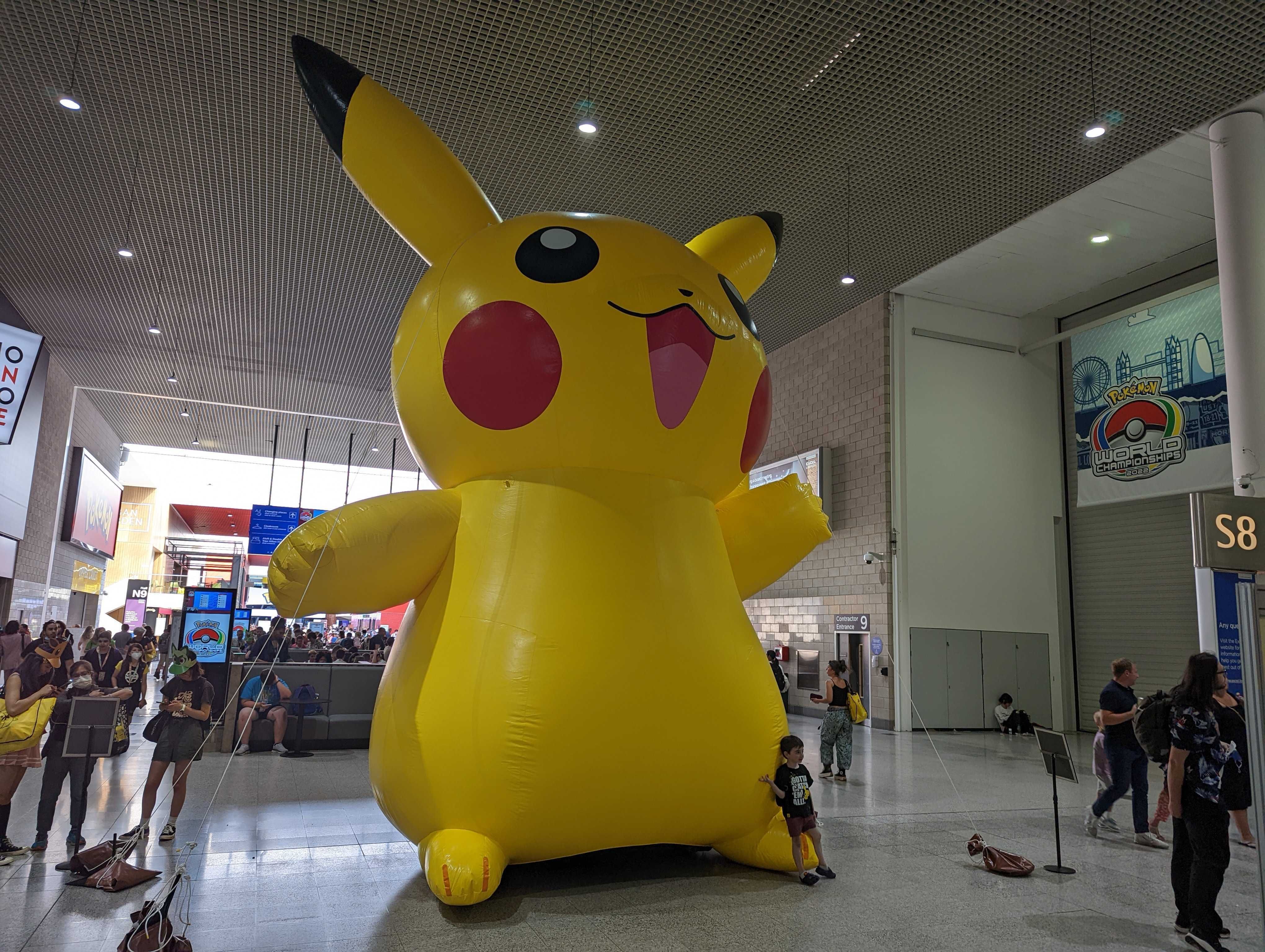 The biggest draw next to the arena was the Pokemon Center pop-up shop, which featured exclusive merchandise like plushies, apparel, and TCG accessories. The shop, which was fabulously decorated with photo-ops and giant Pokemon displays, was almost worth the price of admission all on its own. While it was hectic and crowded, it was so much fun to explore with other excited Pokemon fans. The shop weaved back and forth like an Ikea through one of the lower halls and ended with a giant space filled with miniature plushies of at least 100 different Pokemon. During the peak hours it was pandemonium, but it was also one of the best things about Worlds.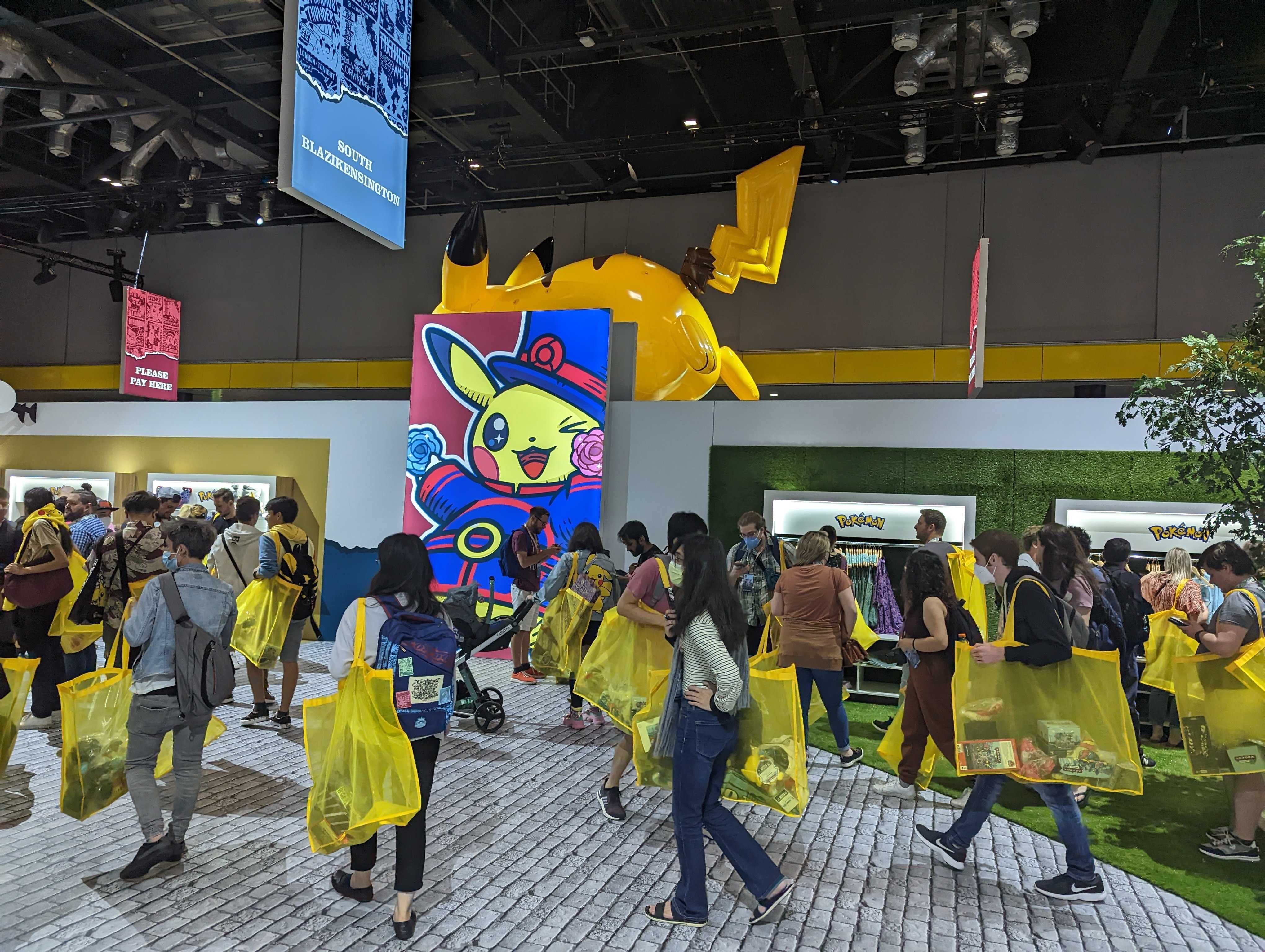 My favorite non-tournament activity was the movie night, which took place outside of the convention on the lawn. Beach chairs were sprawled around a giant outdoor screen as fans watched an early screening of the Arceus Chronicles ahead of its September 23 release date on Netflix. Being in the crowd and hearing everyone cheer when Cynthia appeared on screen was a quintessential fan convention moment.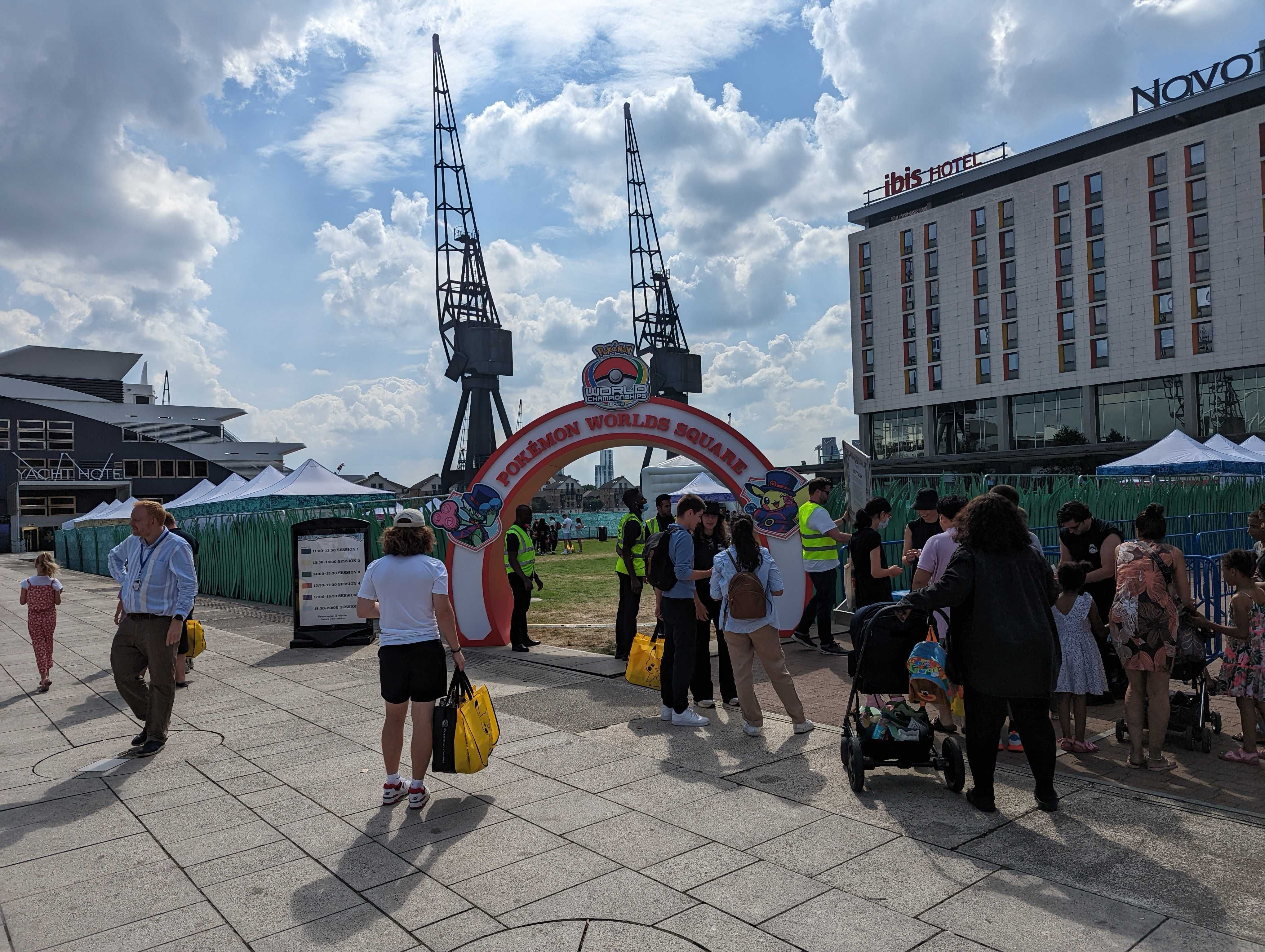 I'd still like to see a full blown Pokemon convention someday. We need traditional con trappings like an artist alley, cosplay contest, developer panels, and trivia nights for Worlds to really feel like a holistic fan experience. Still, the non-tournament activities were a welcome inclusion this year and I appreciate the direction things are going. Worlds has grown so much from the days when it was held in the ballrooms of Hilton hotels, and it's only going to get bigger from here.
Source: Read Full Article