When I first saw the card for WrestleMania 38 I was bummed out. WWE was planning an event set to span two entire nights with a selection of matches that could barely justify one, so I was left fearing the worst. Logan Paul, a cameo from Stone Cold Steve Austin, and another match between Brock Lesnar and Roman Reigns wasn't going to save the day, was it?
Turns out I was wrong, and this year's showcase of the immortals was way better than it had any right to be. After releasing a large swathe of talent throughout the pandemic and failing to capitalise on its existing stars it felt like WWE was aiming to cobble together a show built on a handful of major players and returning legends with little else going for it. Once again, I was wrong, and the promotion somehow knocked it out of the park. Well… kinda.
There were a handful of underwhelming matches like RKBro vs The Street Prophets vs Alpha Academy and Bobby Lashley vs Omos that could have belonged on any episode of Raw or Smackdown, but the rest of the card was excellent. It was all solidified by a profound level of unpredictability that subverted the current picture of WWE in every conceivable way.
In the shadow of AEW's success and the irrelevance of its shrinking roster it felt like Vince McMahon had something to prove, showcasing that his company remains on top and isn't afraid to innovate if it means bringing in new fans and satiating existing ones. I was one of those lapsed marks, drawn in by the rumoured return of Cody Rhodes and kept in my seat by a selection of stellar matches alongside it. My expectations were first blown out of the water by Logan Paul of all people. The viral superstar has taken a break from finding corpses in Japanese forests and buying fraudulent Pokemon cards to try his hand in the squared circle, and he performed far better than anyone could have expected him to.
He wasn't perfect, responsible for a few obvious botches and a ring presence that gave off strong amateur energy, but thanks to The Miz and Rey Mysterio he was able to come across as a dastardly heel who knew exactly how to get under our skin. We hate him anyway, but performing cheap shots and spitting on the legacy of Eddie Guerrero to taunt his opponents is so delightfully evil that I couldn't help but eat it all up. I want to see more of Logan Paul, which is a sentence I never, ever, ever expected to type. I'm a zoomer now.
Paul's surprisingly elegant performance was complimented by a thrilling title match between Becky Lynch and Bianca Belair. Strong storytelling and a brilliant moral dichotomy separating the two women allowed each move to feel massive, resulting in a new champion that felt deserved given how far she'd come. WrestleMania is known for creating new stars and furthering the careers of existing ones, and this year's event was filled with moments that echoed that sentiment. We saw it in so many matches this past weekend, while beloved legends were given a chance to shine without ever taking focus away from those who are still following in their footsteps.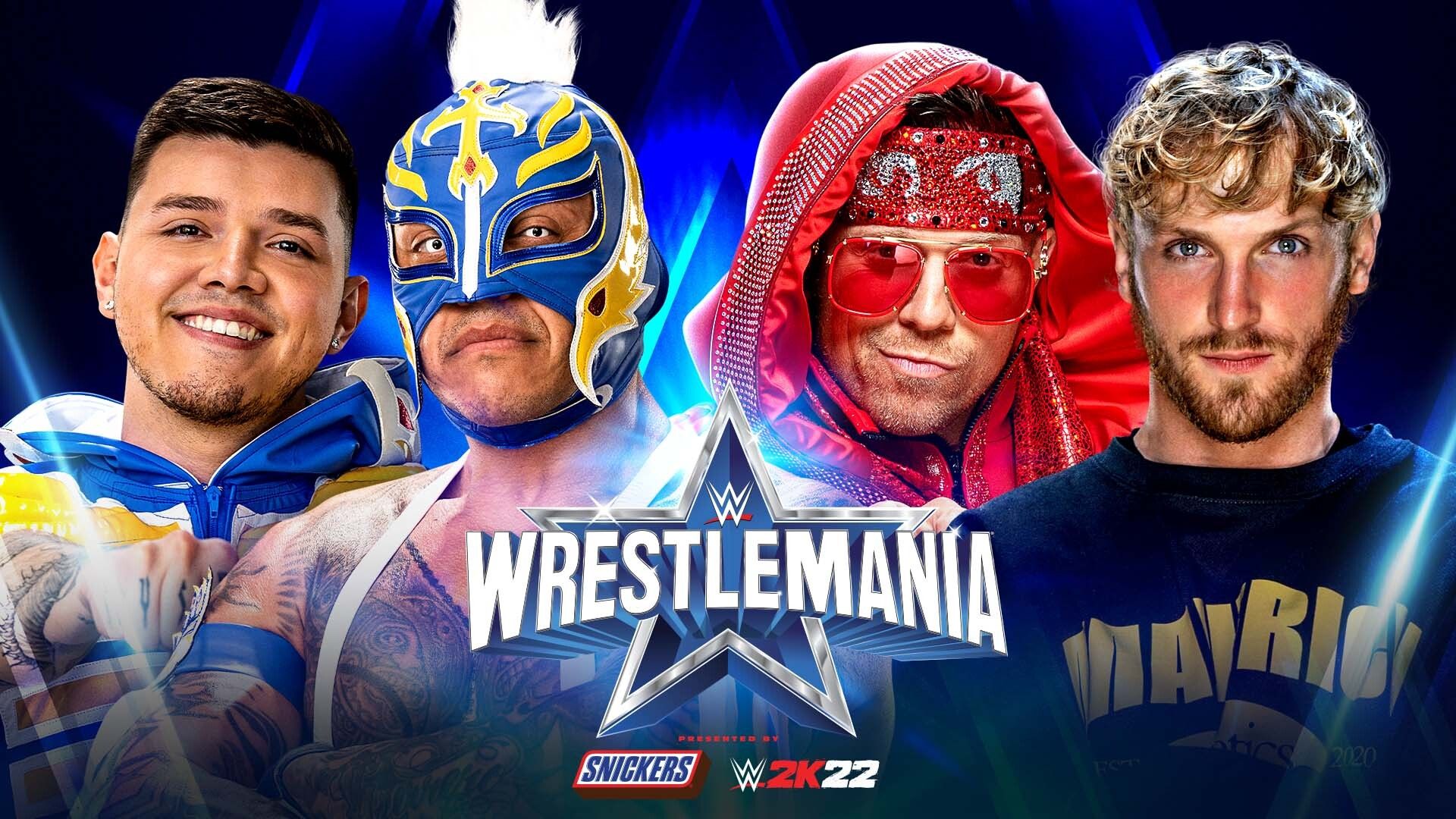 Then there was the return of Cody Rhodes. He has signed a multi-year contract with WWE after helping found AEW and catapult it into the mainstream. The crowd pop upon his entrance was incredible, single-handedly cementing him into the title picture without a single belt being on the line. Rhodes has created a new persona, one with far more pull than anything he's ever had before and to see WWE finally invest in that and take it seriously is a delight. He'll be a force to be reckoned with in the months to come, and will hopefully steer the company in a far stronger creative direction. His match against Seth Rollins was excellent too, complemented by great chemistry between the two men and a feud which stands a chance at being built into something even greater.
WrestleMania concluded its first night with the return of Stone Cold Steve Austin on the Kevin Owens Show. Given he retired several decades ago none of us expected the Texas Rattlesnake to wrestle, let alone partake in a No Holds Barred match that would see him take some serious bumps. Turns out that's exactly what we got, and it felt like the legend hasn't missed a beat since laying down his boots all those years ago. Fans went wild for this segment, even if it closed out the opening night with an explosion of nostalgia we all should have really seen coming. Despite how predictable it might seem to some, it was delivered on such an unexpected scale that it was a joy to witness, a new high for legendary returns in a show that is so often defined by them.
I went into this Pay Per View expecting mediocrity, as did so many others given the card on offer. It wasn't going to be anything special, but I've only just polished off the first night of wrestling and it already feels like one of the strongest 'Manias in recent memory. It's a bit rough around the edges obviously, but wrestling always is. But this time around WWE recognised the shortcomings of its current output and sought to address them, whether it meant pulling off some surprising finishes or making use of its legendary talent to produce more than just fleeting moments of nostalgia. It felt good to be a wrestling fan again, which is becoming less and less common as the product loses what once made it so special.
Source: Read Full Article