When Leicester City played Liverpool last weekend, Leicester were given a penalty, had this penalty overturned, were then given a freekick, scored from this freekick, had this goal disallowed for offside, then had the goal re-awarded thanks to an especially short jersey sleeve. Around six minutes passed, and the ball was only kicked once. This is football in the modern day. This is VAR.
Ever since the Video Assistant Referee system was brought in at the start of the 2019 season, it seems like every weekend has had an incident like this. Raheem Sterling being offside by an armpit, or Harry Maguire displaying good sportsmanship by kindly kicking his opponent in the crotch to keep him from tumbling down. Whether you think it's killing the game, something we have to live with, or the next evolution of our game in need of some minor tweaks, VAR is a massive part of football now. So why isn't it in FIFA?
I know you could argue it technically is. FIFA doesn't have living referees, but pixelated approximations of them, and they're only there for decoration. It's the code in the engine itself which decides on fouls, penalties, cards, and the like. Being offside by a toe is nothing new in FIFA, and nobody can really complain about it, because FIFA refs don't make mistakes.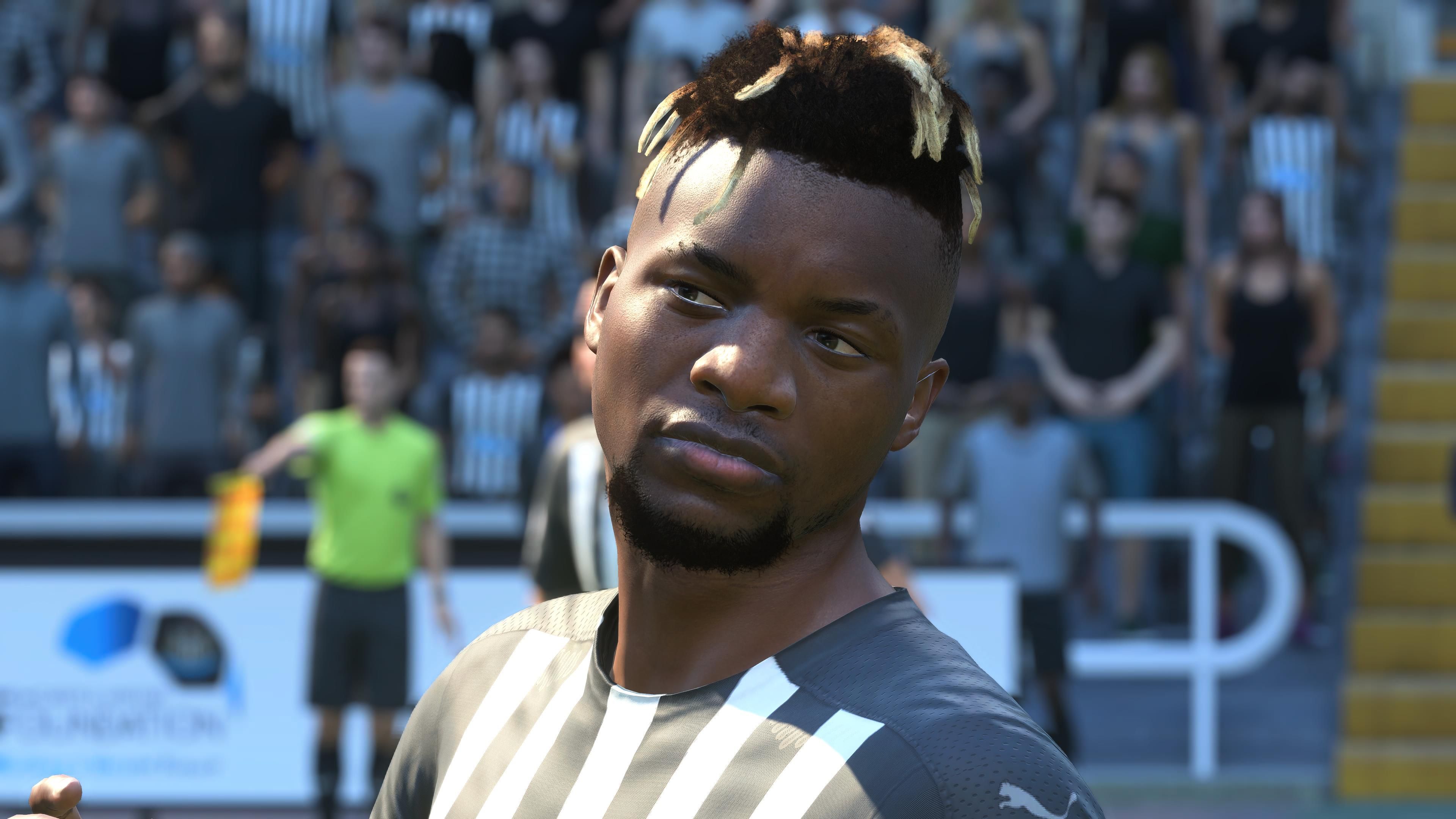 You might not always like the decisions they make, but they aren't mistakes. They're correct according to the game's programming.
VAR isn't really about whether decisions are mistakes, at least not to me. I'm still not sure the Leicester decision was correct to be honest, but I've got James Maddison in my Fantasy Premier League team so I won't be complaining. VAR is about the spectacle, the tension, the quiet wait while the shaded corridors of Stockley Park decide your fate. I support a lower mid table team who are never getting into Europe or a cup final, and hopefully won't be in danger of going down. I need some excitement in my season, so I always like a little bit of VAR drama to spice things up.
And yeah, I know people would just skip through the animations and the wait, as we all do now with replays and substitutions. It's not really about me being desperate to see Mike Dean run up to the VAR monitor in lush 4K, it's about FIFA embracing the evolution of football itself.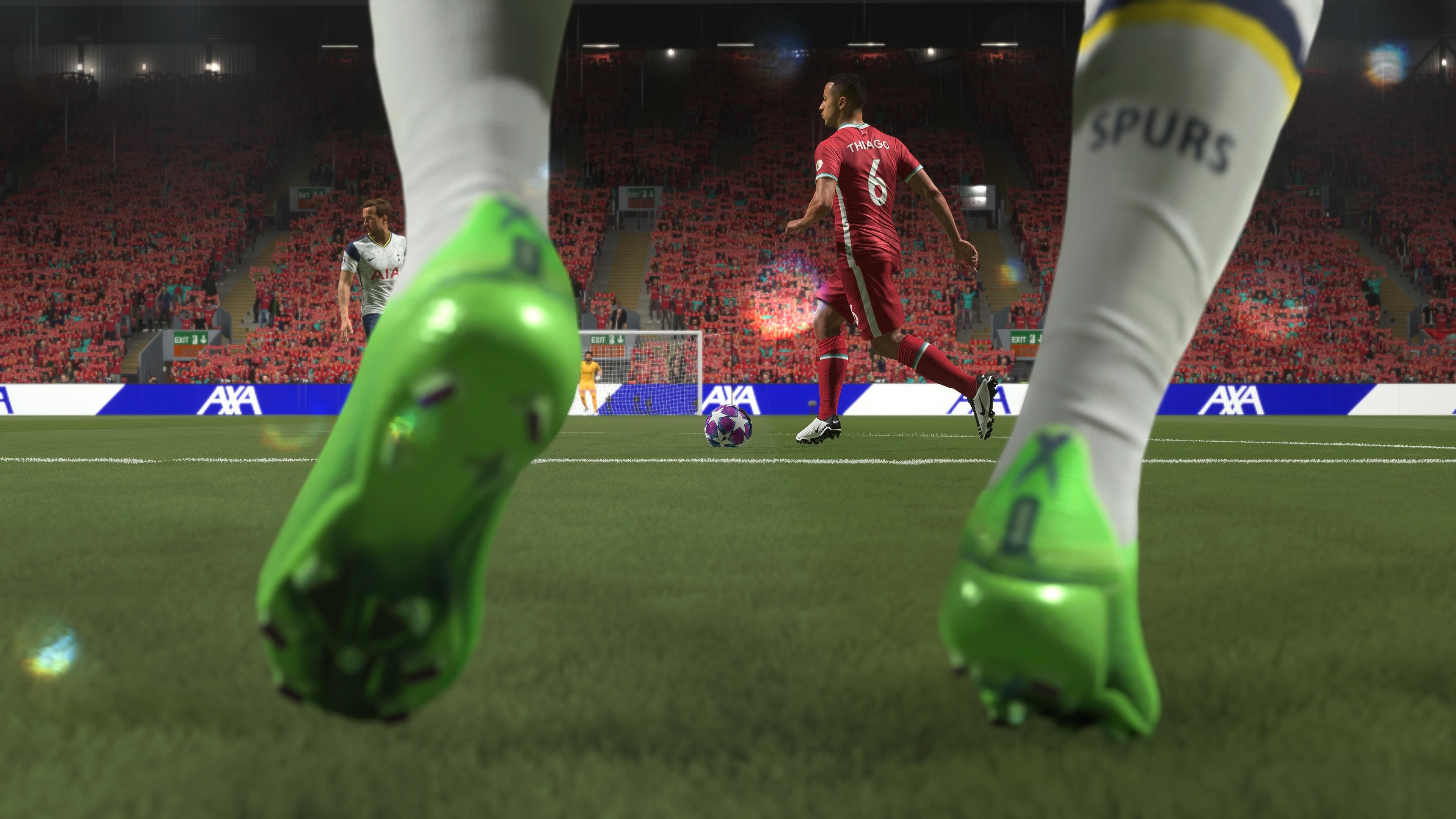 FIFA gets accused of being the exact same game every year, and while I'm not sure that's completely fair, it is always just a football game where the main aim is to play football. It makes little tweaks each year, improving crossing, adding off the ball runs, switching up the extra game modes, but these tweaks no longer seem in line with the sport itself.
The NBA 2K series has mirrored how NBA basketball is presented and has all the sponsored shot/pass/block/shoelace tie of the game replays, half time analysis, and pre-match entertainment. It's a bit much at times, but at least it feels like it's trying to reflect modern basketball, on the court and off the court. FIFA feels more like it's trying to build on last year's game rather than look at how the real game is changing.
As well as VAR, we've still got fans in stadiums. The real world hasn't had this for almost a full season now, and it makes for a completely different viewing experience. FIFA, again, has not embraced these changes.
Maybe you don't care about all the extra trimmings. Maybe you just get FIFA to play football, not to be reminded that VAR is killing the beautiful game, or that you can't go and watch your team every other Saturday anymore. Unfortunately, FIFA's lack of attention to real world football has spilt across the white chalk lines too.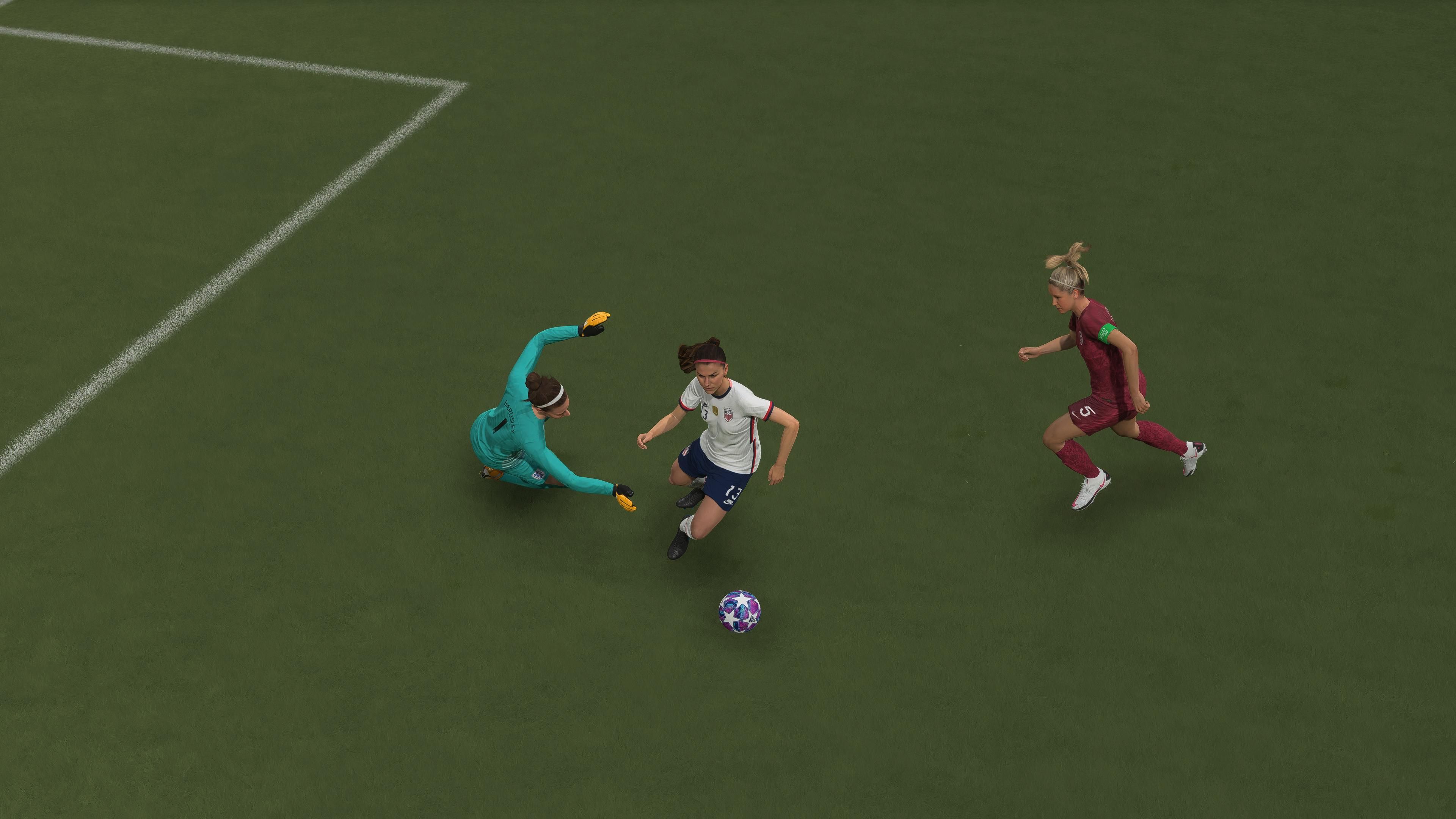 Less than a third of FIFA's formations include a double pivot by default. This is a system where two deep lying central midfield players drop deep to receive the ball from the centre backs and 'pivot' play to send the ball forward. It's been around for decades, but has been embraced in a big way in the last five or so years. It's currently used by: Liverpool, Man City, Man UTD, England, France, Barcelona, Bayern Munich, RB Leipzig, Tottenham, Spain, Inter Milan, Chelsea, Atletico Madrid… you get the point. It's an incredibly fashionable formation choice right now, as it allows for build up possession play, central domination, wide runs, high lines, and offers a passing centre back more options. Most elite teams these days use it, yet less than a third of FIFA's formations even allow you to try it out. I know there are some pretty wacky formations in FIFA, but once you notice how few setups have the dominant tactic in European football, it becomes glaring.
Also, the transfers are just naff. I don't have any deep analysis here, they're just rubbish. There are more animations, agents are involved, you get a real face to face discussion, and these are all huge steps in the right direction. The only problem is, transfers without you involved make no sense. Aguero joined Man UTD for £40 million in one of my Career Modes, then didn't play because Man UTD didn't shift their formation away from their set default, meaning they played Martial up top on his own. Deadline day too, while slightly underwhelming this year, is just a boring hour by hour countdown where the time drops and the money goes up. It's like we're cosplaying as an accountant for the day. And the timer starts with ten hours left, and drops in hourly increments each time! It's like it's not even trying to capture the day's innate drama. I want it to be full of stories like Peter Odemwinge driving down to QPR to force a transfer, not my fourth choice CB coming to me, cap in hand, telling me even though I've just signed Upamecano and Joe Gomez he's ready to fight for his place.
Anyway, I know everyone hates VAR, and I know hardly anyone would watch it, and I know it wouldn't really improve FIFA as a gameplay experience. But a lot of other things would, and as long as VAR is ignored, it feels like FIFA either doesn't know about them or doesn't care.
Next: I'm Glad That Rockstar Wants To Stay Focused On Single-Player Games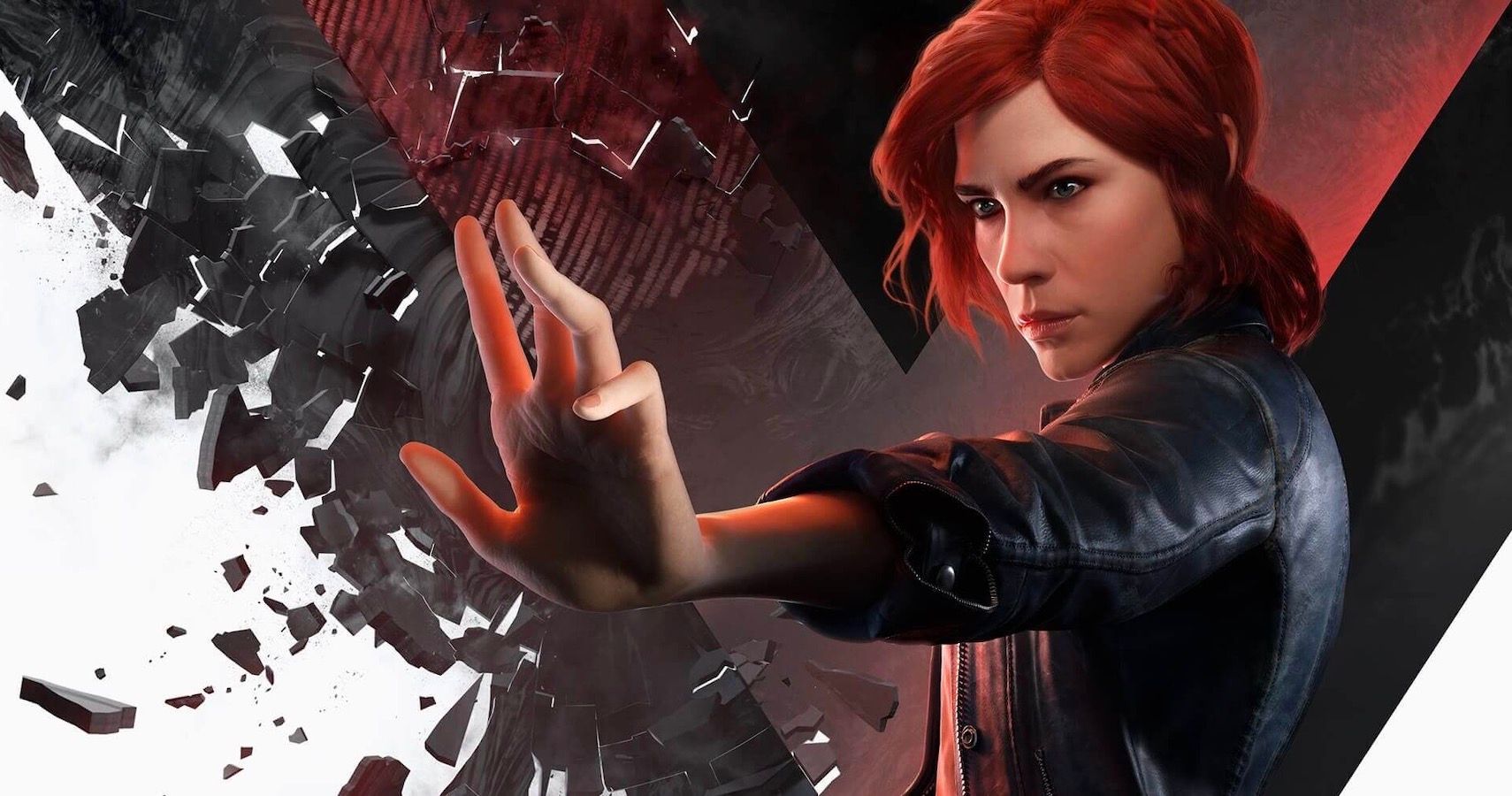 TheGamer Originals
Nintendo Switch
FIFA
PC
Xbox One
Ps5
ps4
Fifa 21
Xbox Series
Stacey Henley is an editor for TheGamer, and can often be found wandering new lands, exploring vast terrains, or journeying to the edge of the Earth, but only in video games. In real life, she normally stays home. Find her on Twitter @FiveTacey
Source: Read Full Article