With many larger titles releasing last month, like Marvel's Avengers, and the upcoming release of next-gen consoles, a lot of smaller games from indie developers are not getting the attention they should. Regardless, September was a great month for indie game releases and hopefully an indication of what we can expect from indie developers in the future. Here are a few standout titles that we have been obsessing over this month.
Hades
One of the biggest surprises to come from Nintendo's mid-September Partner Showcase was the release of Supergiant's mythological action game onto the Switch's e-shop. This roguelike adventure game has players take control of the son of Hades as he tries to escape the Underworld. With gorgeous visuals, a thrilling story, characters that feel alive, and exciting gameplay, Hades is a must for any gamer or lover of Greek Mythology.
Hades is currently available on PC and Nintendo Switch.
Spelunky 2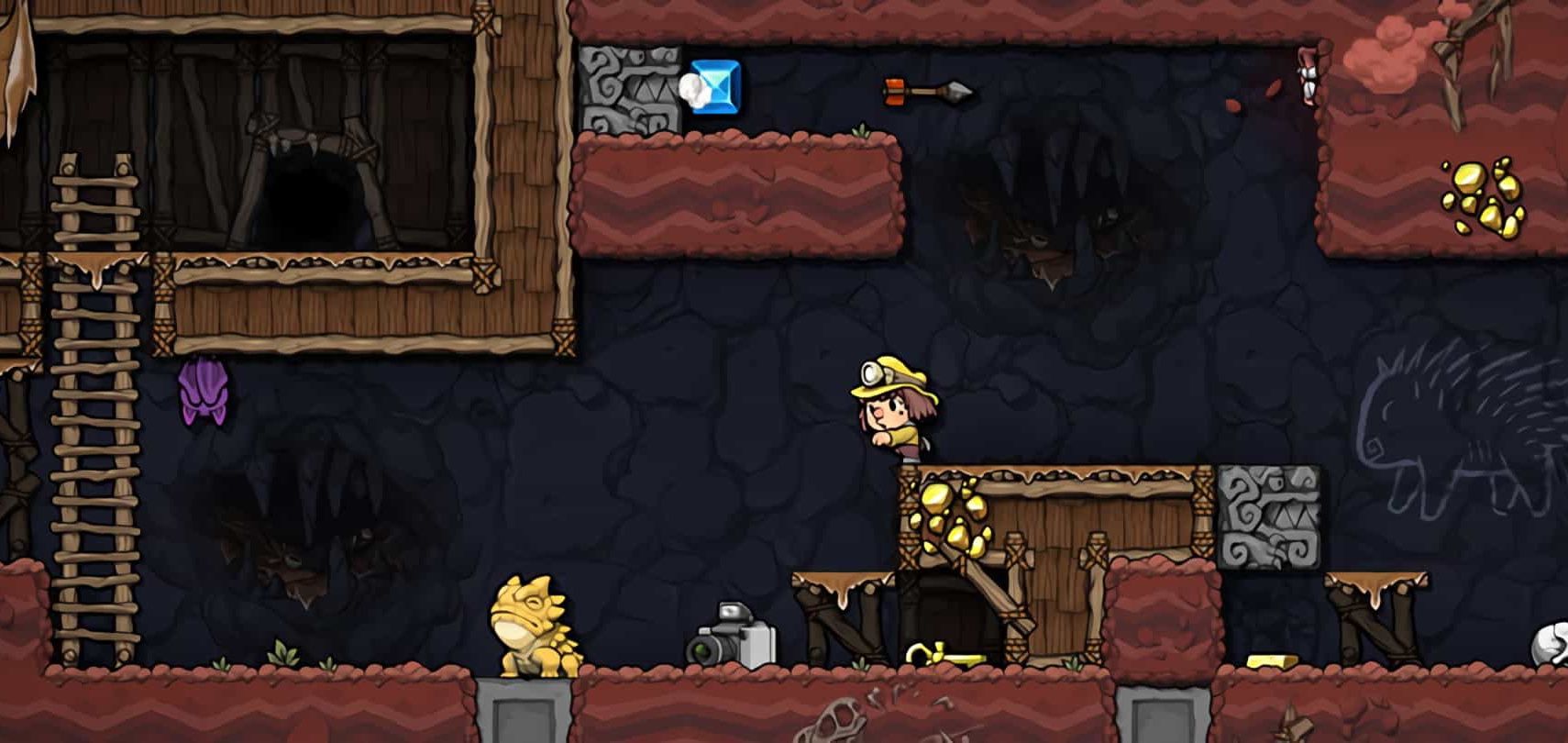 After a bit of a delay, Spelunky 2 finally landed on PlayStation 4 this month with overwhelmingly positive response. This sequel, from Mossmouth and Blitworks, is another roguelike 2D platformer where players can explore the caves of the Moon. As with its predecessor, Spelunky 2 randomly generates and resets the levels if you die during the main story. Plus, with a speed-run mode, daily dungeon challenges, and the opportunity to face-off against other players in the arena, this indie game offers hours of gameplay to keep you from getting bored.
Spelunky 2 is currently available on PlayStation 4 and is expected on PC September 29.
Inertial Drift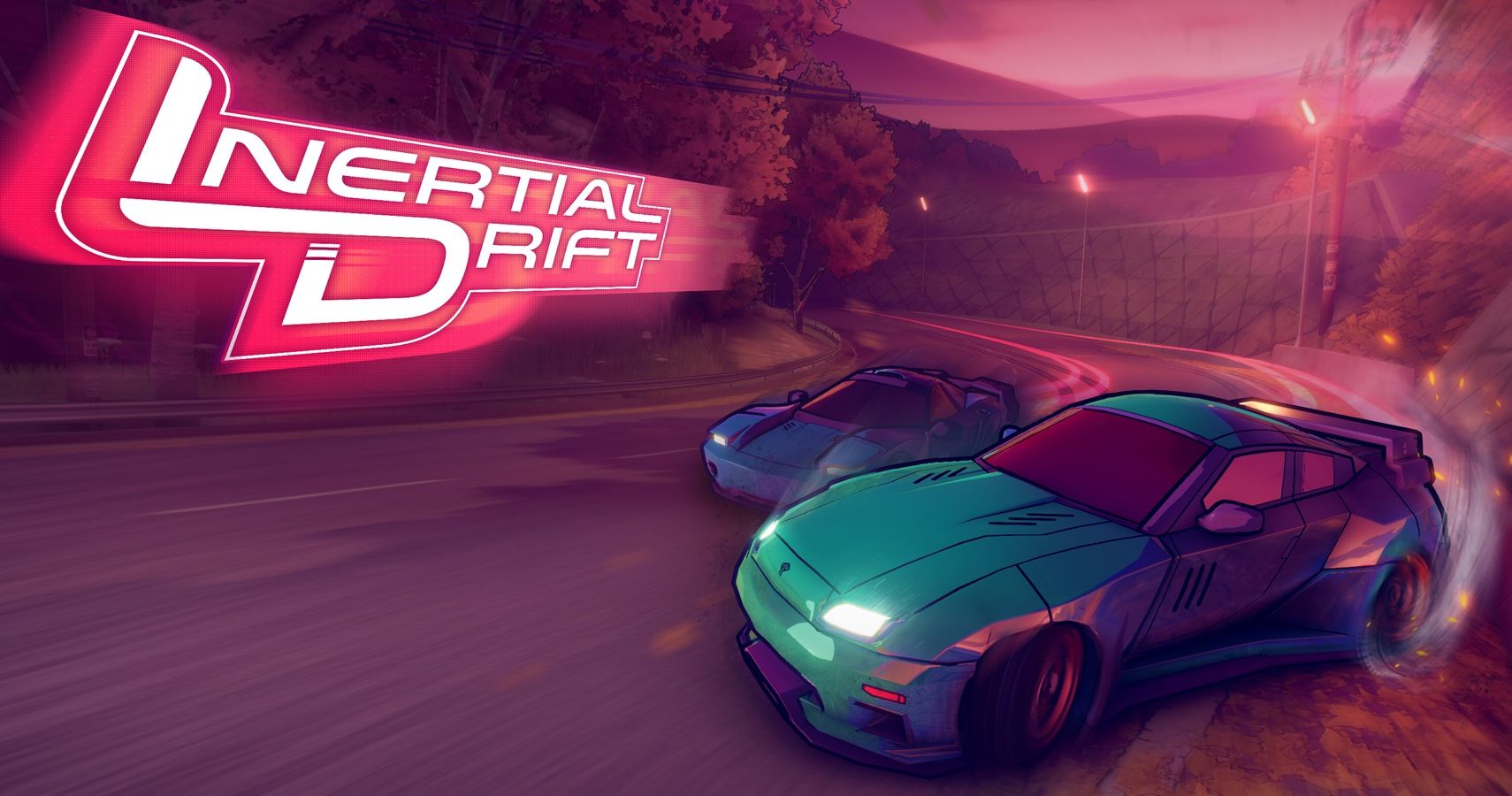 Inertial Drift, a colorful racing game from Level 91 Entertainment, is a fun dive into the world of racing without all the heaviness. The game goes beyond where other, more realistic, racing games go and allows the player to interact with their teammates and competitors. Instead of taunting and trash-talking, in-game conversations usually offer guidance and encouragement to the player as they race through the campaign. This more casual approach, along with an amazing soundtrack and gorgeous coloring, allows Inertial Drift to feel like a fresh breath in an often stagnant category of game. It is definitely a great way to lose a few hours!
Inertial Drift is currently available for PlayStation 4, Xbox One, Nintendo Switch, and PC.
Bounty Battle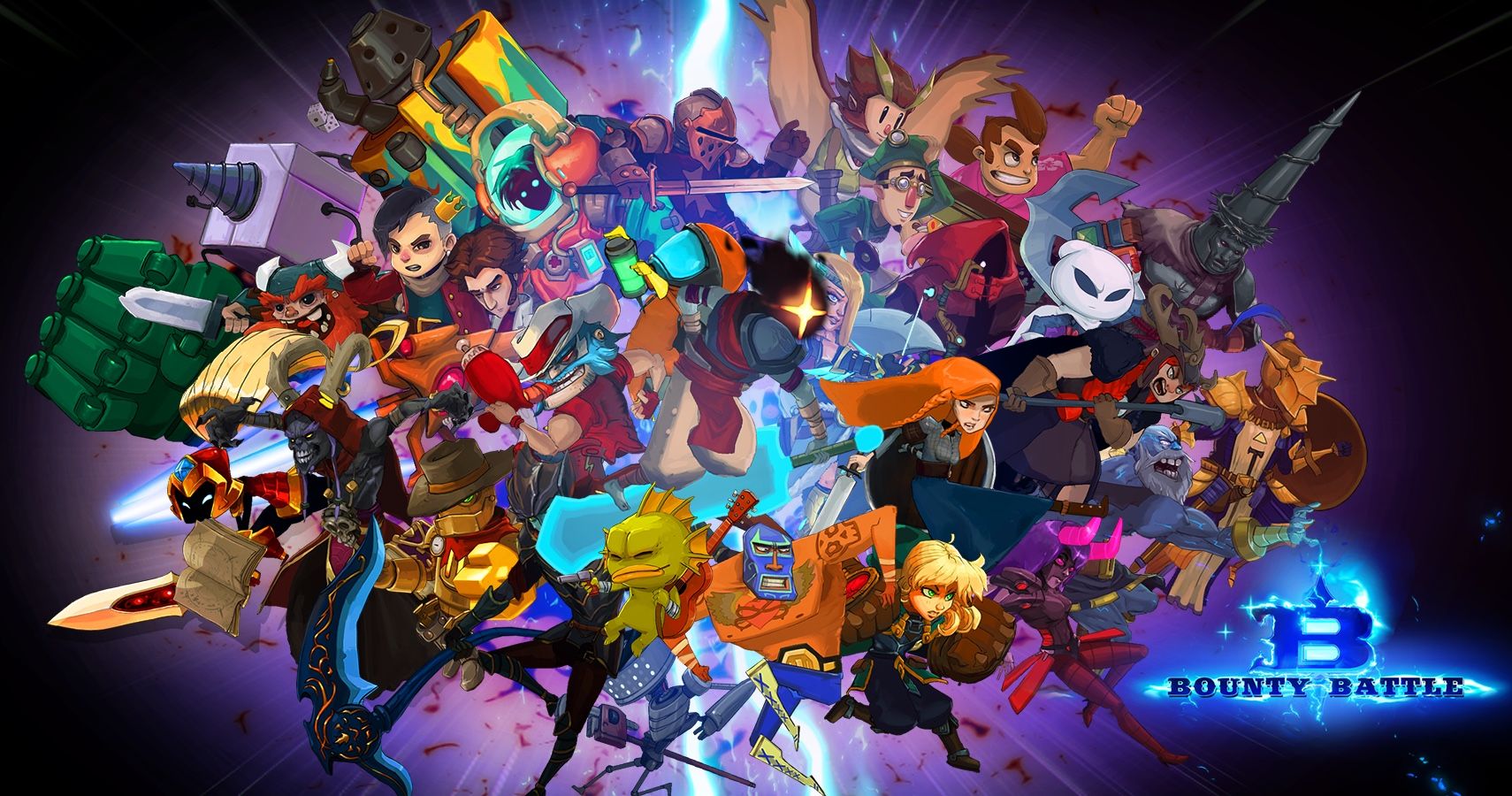 Merge Games put a host of beloved indie game characters in a Smash Bros. situation in 2D platform fighter Bounty Battle. This indie brawler boasts characters from great indie games like Owlboy, Dead Cells, Steamworld, Guacamelee, and Darkest Dungeon into the ring. This game is perfect for fans of indie games who want to know if their favorite character can go toe-to-toe with those from other IPs and come out on top. Plus, players can fight it out in the locations from some of their favorite indie games with some pretty gorgeous visuals.
Bounty Battle is currently available for PlayStation 4, Xbox One, Nintendo Switch, and PC.
The Last Farm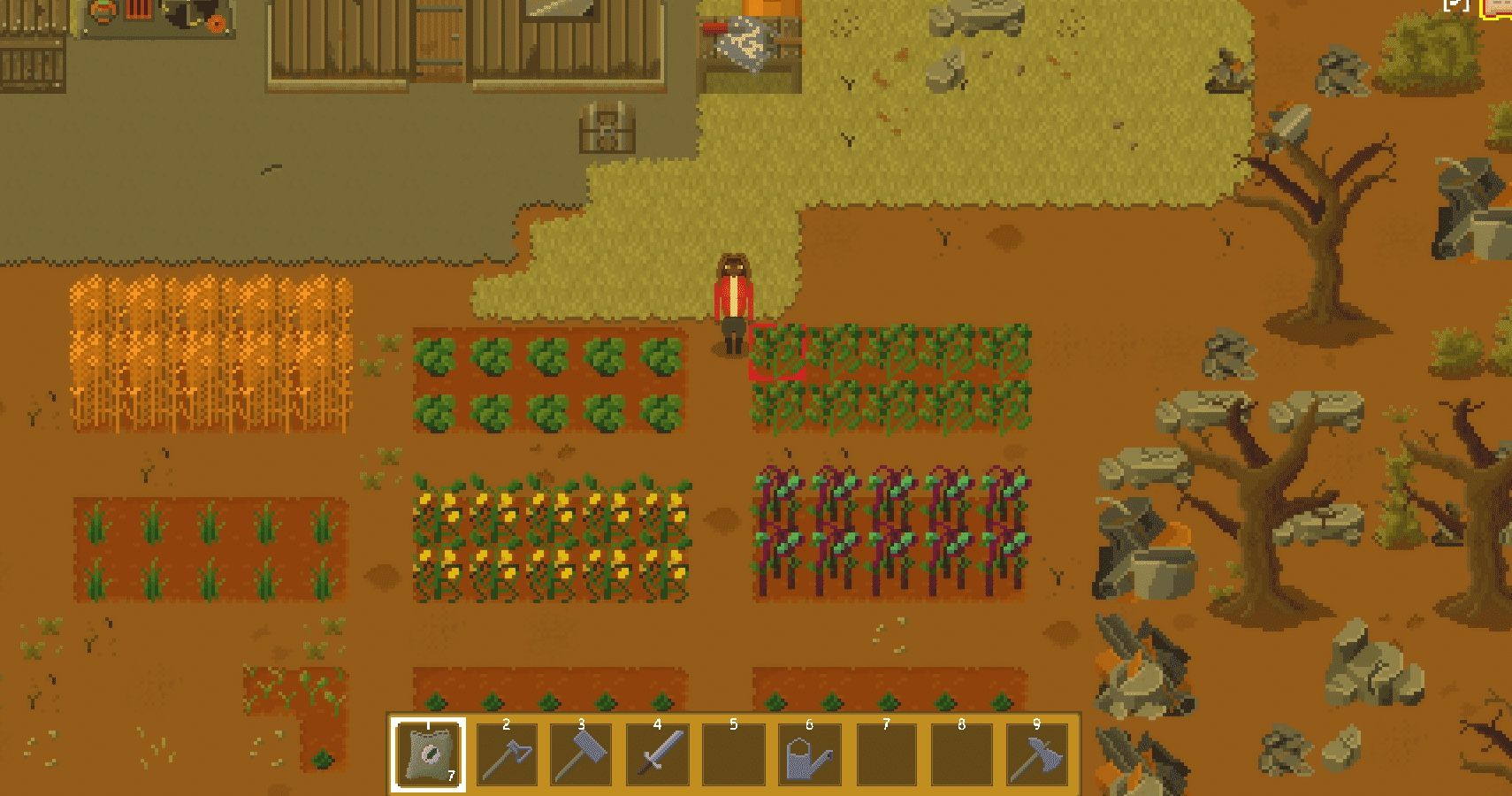 For those who loved Stardew Valley but thought the game could be more bleak and depressing, Works In Theory's The Last Farm is definitely for you. This indie farming game has players attempting to save a town from starvation by farming in very harsh conditions. To survive, players must genetically breed crops that can withstand the unforgiving weather and conditions that plague the land. This genetic crop system is a fun addition to the farming genre and is sure to give players hours of fun trying to grow a crop that can actually, well, grow.
The Last Farm is currently available on Steam Early Access.
Death and Taxes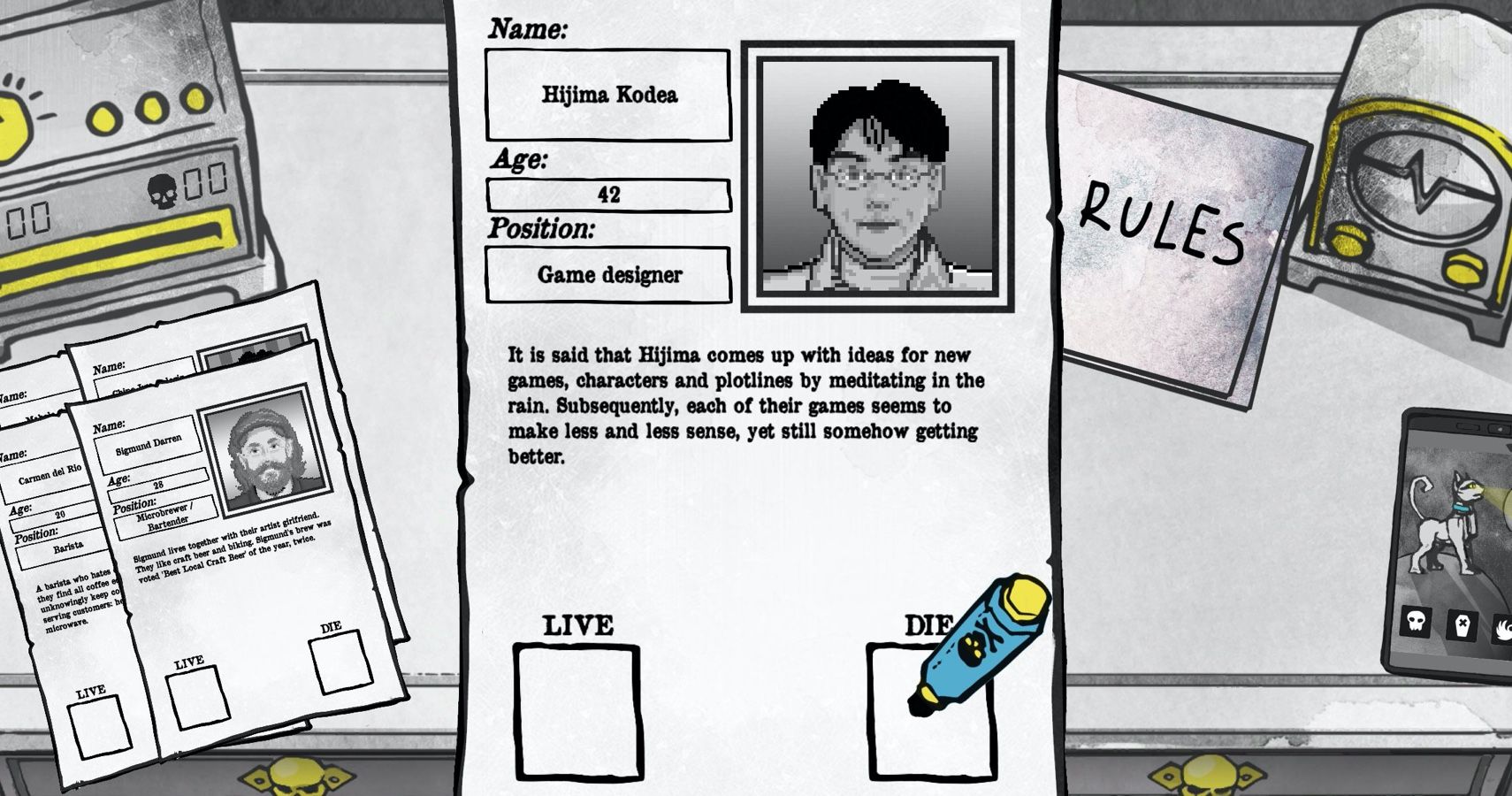 Placeholder Gameworks' Death and Taxes is an eccentric, but engaging, title that puts players in the shoes of a Grim Reaper. As a Grim Reaper, you have a desk job where your task is to decide who lives and who dies. By filling out the paperwork that comes across their desks, players can choose if the human lives or dies and that choice has repercussions for the world. The goal is to ensure that balance remains by following certain instructions or guidelines from your boss. Not only is it fun, but Death and Taxes is visually appealing with its blend of gold tones throughout a black and white world.
Death and Taxes is currently available for PC and Nintendo Switch.
There you have it! These are just a few of the indie titles available for you to get lost in this Fall. With September offering such a great line-up, and hit holiday titles jockeying to get into our wallets, it will be interesting to see what the rest of the year brings to the world of indie gaming.
Source: Read Full Article