I really didn't want to do this. Complaining about award show nominees is one of the most boring things you can do, right up there with asking directors what they think about Marvel movies. I'd never do it, yet here I am, telling the TGA jury they got it all wrong. The Forgotten City isn't just this year's best debut indie game, it's also the best indie game, the game with the best narrative, the game with the best direction, and even the best game of the year. The fact that it's only been nominated for one award – fewer than Cyberpunk 2077 – demonstrates a massive blindspot in games media.
Before you dismiss me for whining about some niche indie game not getting big awards – The Forgotten City is not some hidden, overlooked game. It has nearly 3,000 reviews on Steam and is listed in the Overwhelmingly Positive category. TheGamer's Cian Maher gave it a 4.5/5 as well, calling it "original and inspired from start to finish." It also received dozens of 9/10 and 10/10 scores from the likes of IGN, GameSpot, Game Informer, and many others. It's already won several awards including the AGDA winner for excellence in narrative. This isn't some arty-farty game no one's ever heard of. The Forgotten City is a stand-out that has been recognized by many.
So why has it been almost totally overlooked by The Game Awards? TheGamer was invited to vote in The Game Awards this year, and while I can't discuss which games our site chose to nominate and vote for, I can shed some light on the nomination process. Each juror was essentially given free rein to nominate whichever games they thought should be in contention for each category, so long as the game was released within a certain eligibility window. This means that games nominated in each category were the five most-nominated games by media outlets. For The Forgotten City to have missed out in almost every category means that gaming outlets either didn't like it, or more realistically, didn't play it.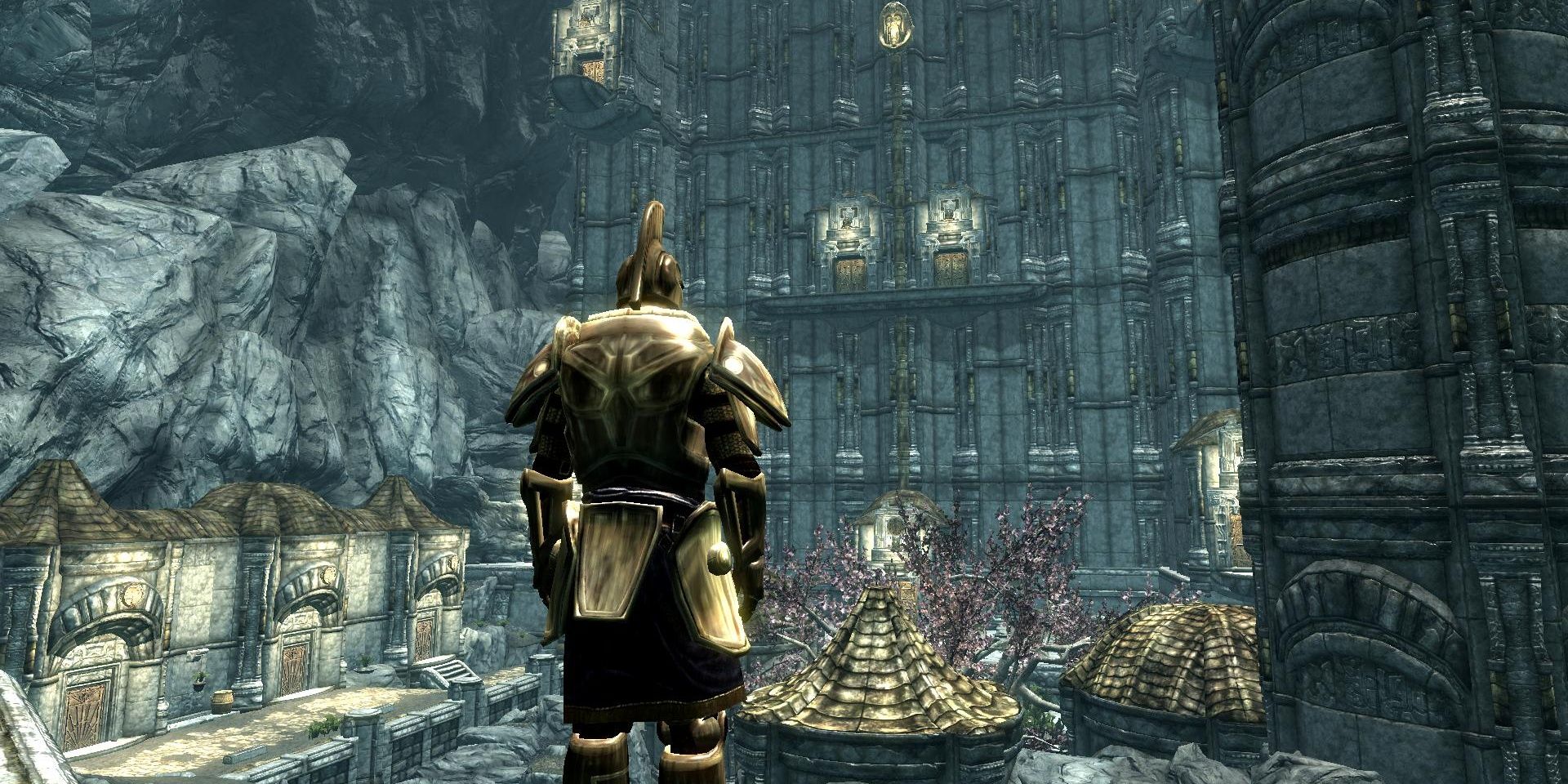 This is where I think the system is showing its flaws. The Forgotten City launched on Steam, Playstation, Xbox, and Switch in July at a budget price of $24.99, and immediately had great word-of-mouth promotion. Sites like ours wrote about it frequently (we've covered the game in news and features at least a dozen times) and it even released on Game Pass last month so that subscribers could play it for free. It's as accessible as it could possibly be, but it's clear that too few people in the TGA voting committee have played it.
It's almost impossible to play every game. I played 92 games this year – more than eight games a month – and I still haven't played Returnal, Nier Replicant, Loop Hero, and a few other games that show up on the list of nominees. I have played all six of the GOTY noms, however, and I have to assume a lot of people could say the same. When you look at names of each category there's a silent qualifier at the end of each title. It isn't "The Best Game Of The Year", it's "The Best Game Of The Year Of The Most Played Games." This is why the entire list is dominated by triple-A games from major publishers, while "indie" games with smaller budgets only get two categories of their own.
Marketing is unbelievably important, but also prohibitively expensive for most indie games. The Forgotten City has done extraordinarily well for itself relying solely on word of mouth, but when it comes to big awards it simply can't compete with the billboards, bus signs, and banner ads that games like Deathloop and Resident Evil Village benefited from. Until we come up with a better system promoting must-play games like The Forgotten City ahead of the nominations processes, amazing games will continue to get left out of the conversation. I'm not saying a non-combat interactive philosophy class would actually win Game Of The Year, but it's unforgivable to see one of the best games of 2021 barely get any notice at The Game Awards.
Source: Read Full Article