With Marvel's Avengers seemingly winding down, it may seem like the damage has already been done. In the 18 months since it launched, most people have moved on from the game completely and nothing short of a full-blown Avengers 2.0 relaunch will ever get them to give it a second look. And yet, the impact of Marvel's Avengers is still being felt across the industry. Not only was it bad for Square Enix's business, but it also negatively influenced public opinion around the live service model, Marvel, and perhaps even superhero games broadly.
After acquiring Bungie last month, Sony CFO Hiroki Totoki told investors that the company aims to launch ten more live service games by March 2026. In any other context, it would be good news that Sony has lots of games in development, but the reaction to Sony's live service push has not been positive in the slightest. The live service model has become synonymous with microtransactions, massive time sinks, and short lifespans. Despite the overwhelming success of PUBG, GTA Online, Apex Legends, Fortnite, Destiny 2, Warframe, and Rocket League – when a lot of people think of live service, they think of the worst examples: Anthem and Marvel's Avengers.
To be fair to Marvel's Avengers, it isn't entirely dead yet. In fact, a development update was published just last week that vaguely outlines future plans for the game, including new heroes, a war table rework, and the return of Nick Fury. We can't even say for sure how much of a failure Marvel's Avengers really is. There typically isn't more than 500 people playing on PC, according to Steamdb, but that doesn't mean there isn't a much bigger (silent) playerbase on PlayStation and Xbox. It's possible that a small and dedicated group of whales are buying so many cosmetics that Marvel's Avengers is actually profitable. It's unlikely, however, given what Square Enix has previously said about the game.
In its last annual report, Square Enix president Yosuke Matsuda addressed Marvel's Avengers, calling the game's performance "disappointing" and blaming Crystal Dynamics, in a sense, by claiming that the studio was not a good fit for a live service game. Similar comments were made about the studio following the release of Rise of the Tomb Raider as well, and now, Crystal Dynamics is in the strange position of supporting Microsoft's studio The Initiative on development of the next Perfect Dark. There's speculation that this is leading to Microsoft buying Crystal Dynamics from Square Enix, if that happens it will almost certainly be a direct result of the failure of Avengers.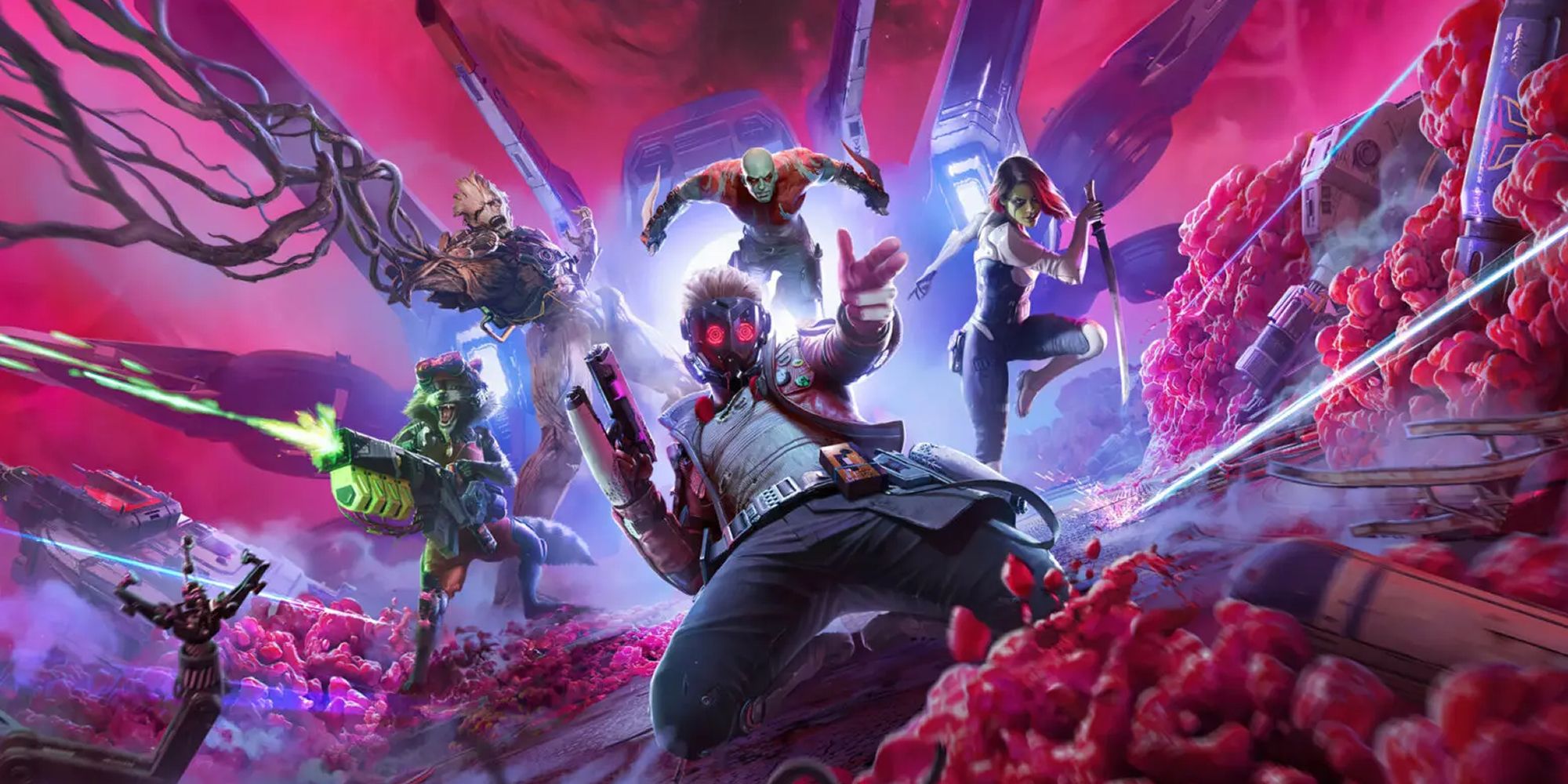 The ripple effect caused by Marvel's Avengers extends beyond Crystal Dynamics as well. In its most recent earnings report, Square Enix revealed that Marvel's Guardians of the Galaxy underperformed, saying "Despite strong reviews, the game's sale on launch undershot our initial expectations." It goes on to explain that sales continue to grow, but there's no denying that Guardian's faced a rough launch largely thanks to the failure of Marvel's Avengers. Despite the fact that it had good reviews, isn't a live service game, and wasn't even developed by the same studio, the association between Avengers and Guardians of the Galaxy damaged the latter's reputation.
That isn't to say the Marvel brand is irrevocably tainted or that Square Enix won't have any more successful superhero games. Insomniac's Spider-Man 2 and Wolverine games won't need to overcome the negativity left over from Marvel's Avengers, and Crystal Dynamics will develop quality games in the future regardless of whether Microsoft or Square Enix owns it, but there's no denying that Marvel's Avengers has had, and will continue to have, a big impact on the industry.
Source: Read Full Article