As lead guides editor, most of the games I play throughout the year are based on whether I can create guide content for them. When you're spending a ridiculous number of hours in a game to catalog each egg type or find every squirrel graffiti location, you experience a different playthrough to your average gamer. Sometimes this makes me like a game less than if I had just played it normally, while in other cases, I think the extra time I devote to a game makes me appreciate it even more.
While some editors are omitting remasters and remakes from their 2021 GOTY lists, more than one has made it into my top ten and I'm not ashamed to admit it. If I pumped endless hours into a title this year and still absolutely loved it at the end, it's here.
10. Mass Effect Legendary Edition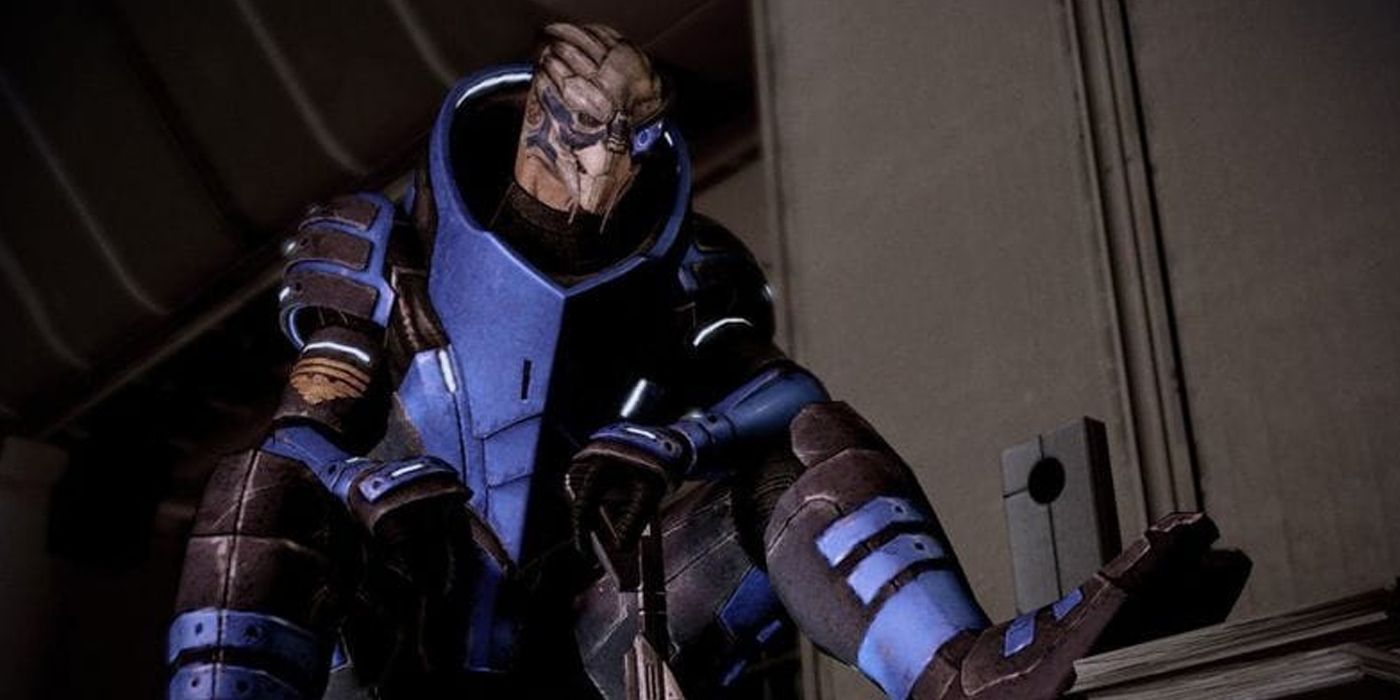 Prior to its launch, I really wasn't that fussed about Mass Effect: Legendary Edition. I already knew and loved the series, what more was there to know? Yet it surprised me just how much I fell in love with it all over again, and for that reason, it earns a spot on my top ten.
Legendary Edition gives the games a much-needed fresh lick of paint, lots of fixes, and includes nearly all the DLC, but the thing that makes this edition great is the simple fact the games were always great — and revisiting them after so long is an absolute treat.
9. Shin Megami Tensei 5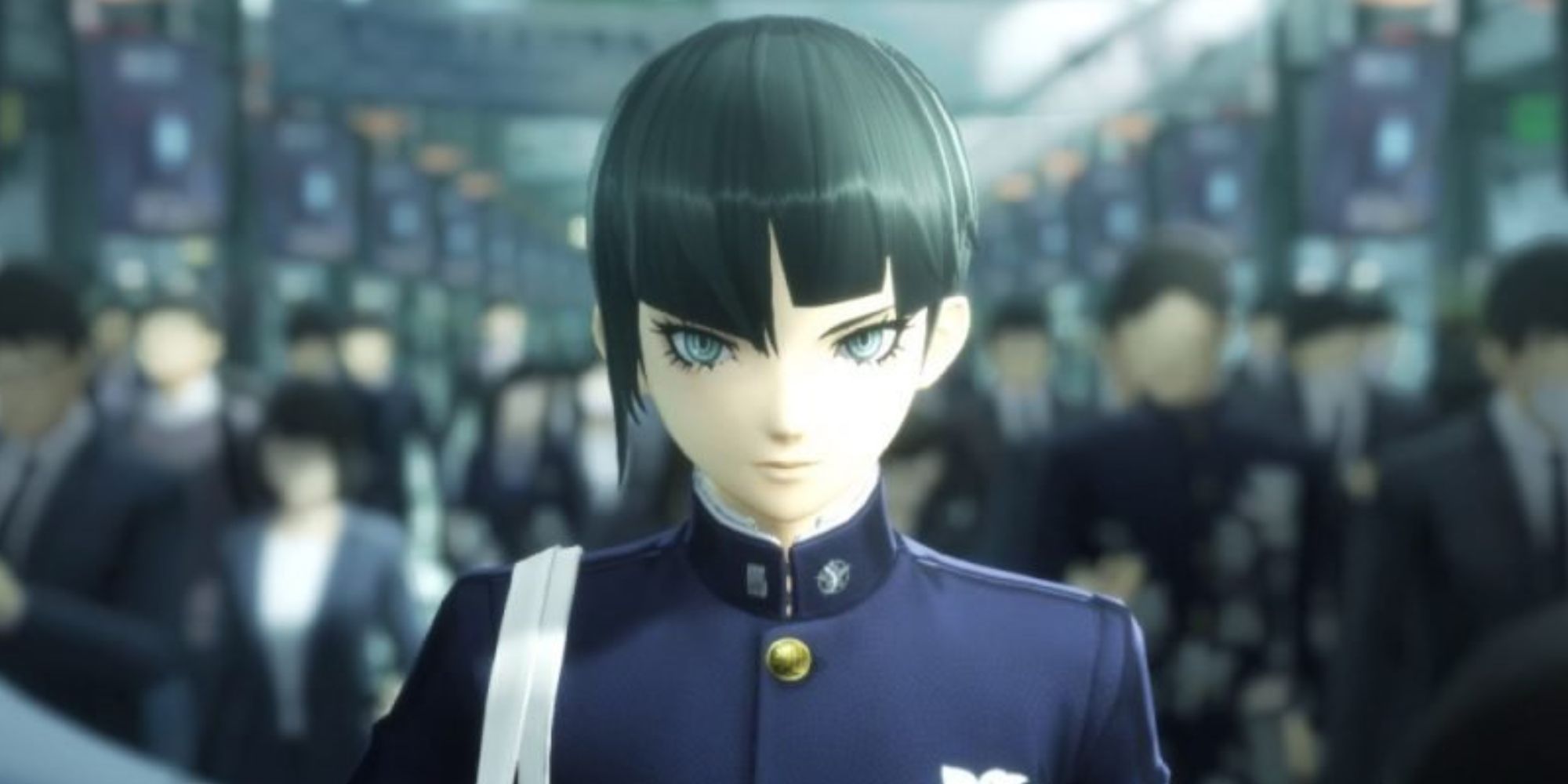 Most players will tell you that Shin Megami Tensei offers a more challenging gameplay experience than its Persona spin-off, and I have to agree. You won't find confidant or romantic relationships here, yet there's still a lot of familiar ground to cover in terms of demons, fusion, and battle mechanics. SMT 5 builds upon its predecessors, offering a more refined experience with the addition of fast travel and the ability to purchase other endings if you change your mind at the last minute.
One of the things I like the most about Shin Megami Tensei compared to Persona is that it feels like you have more control over the game and how it plays out. Even small side quests offer different choices with varying consequences, and the ending you receive will largely be dictated by the decisions you made along the way (unless you want to fork out a small fortune).
8. Story of Seasons: Pioneers of Olive Town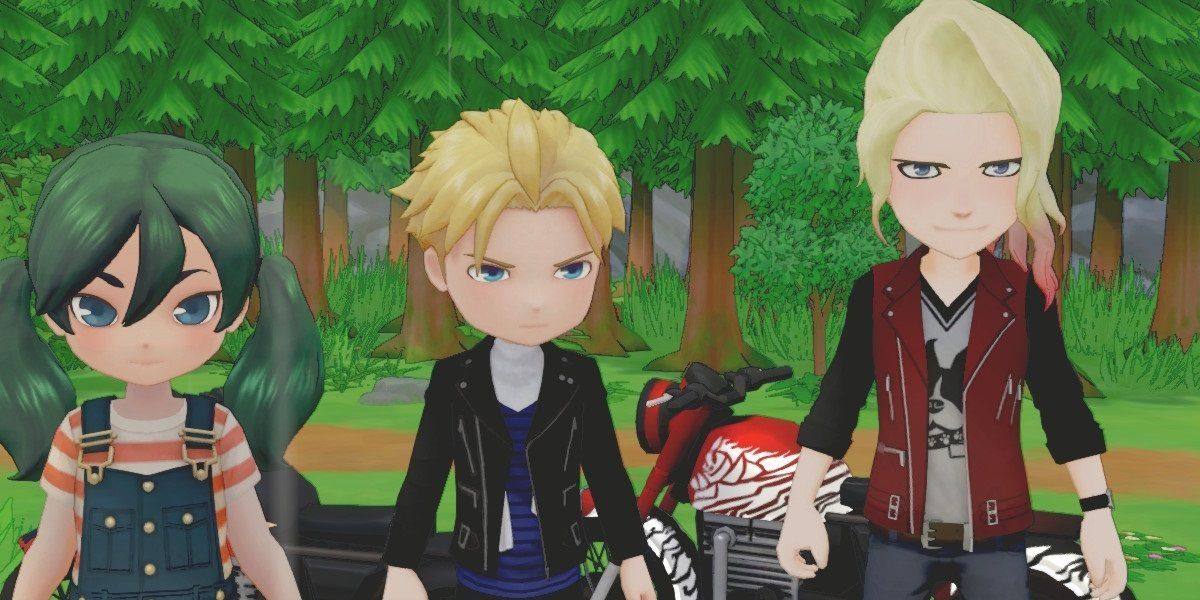 As much as I love a good game with a gripping storyline and fast-paced action, sometimes I just want to slow it down and have a more relaxing experience. This year, my go-to game for a little casual quiet time was Story of Seasons: Pioneers of Olive Town.
You get all the joys of simple farm life where you can tend to your crops, raise animals, expand your farm, and even settle down with your favourite NPC and start a family. And, if you really want to go all out, there are plenty of secrets to uncover and goals to grind towards, and the season pass adds even more content that even gives Stardew Valley a run for its money.
7. Marvel's Guardians of the Galaxy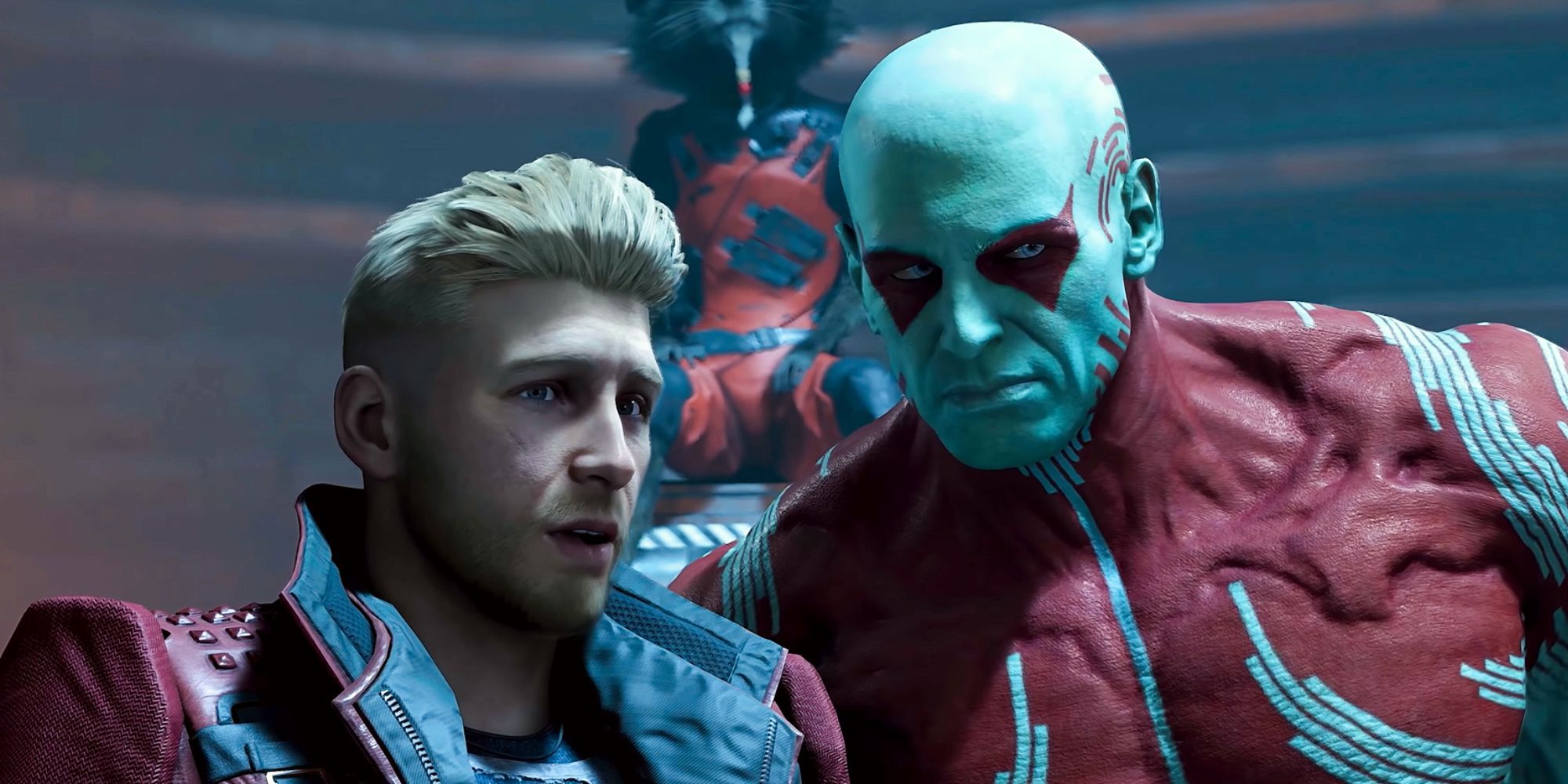 A game I completely underestimated before playing was Marvel's Guardians of the Galaxy. Maybe I wasn't expecting much because of the awful mess that was Marvel's Avengers, but it didn't take me long at all to fall in love with Guardians of the Galaxy with its intriguing storyline, a heavy dose of comedy, and plenty of Marvel easter eggs to spot.
It's strange — the game is buggy, the combat could be a lot better, the decision-based parts of the narrative could have been so much more impactful, and yet, in spite of all that, it's just fundamentally enjoyable.
6. Monster Rancher 1 & 2 DX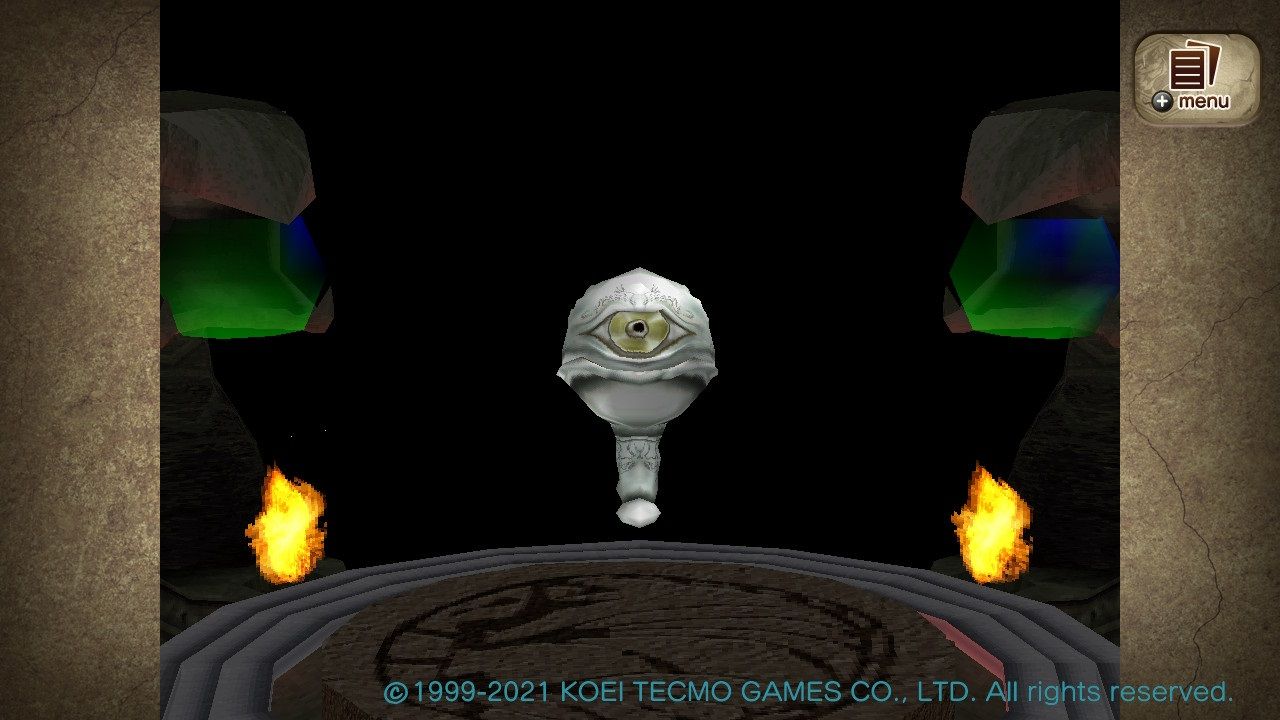 This was my favorite surprise of 2021. To say I was stoked about Monster Rancher would be an understatement. These games have you raising monsters on your ranch and battling in tournaments to improve your rank to become a champ. Think Pokemon, but you don't travel all over the world or have really irresponsible parents.
If all Monster Rancher 1 & 2 DX did was give me a way to play these games handheld, I would have been happy. But it does so much more than that. A whole host of new features and improvements have been added, such as faster load times, additional freeze slots to store more monsters, a high-speed mode to raise monsters quicker, and most importantly — the digital CD database.
The original's best aspect was being able to generate monsters from CDs. With the launch of Monster Rancher 1 & 2 DX, you no longer need to worry about digging through physical CDs, you can access the digital library and do everything from there. Boom. Instant monsters.
5. Monster Hunter Stories 2: Wings of Ruin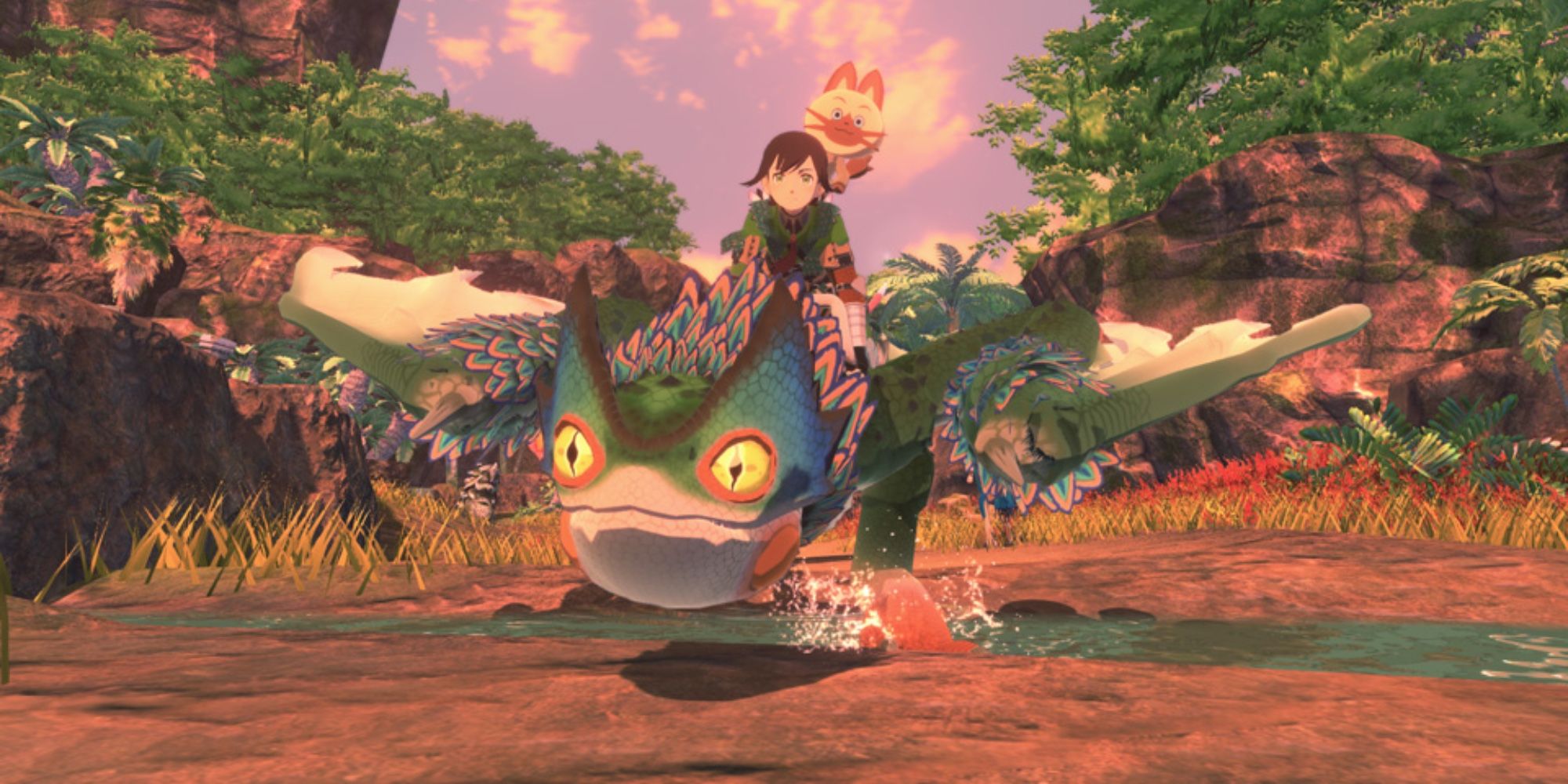 While most Monster Hunter fans were busy playing and raving about Monster Hunter Rise this year, I opted for the younger sibling of the two and spent my days egg-hunting to the extreme in Monster Hunter Stories 2: Wings of Ruin.
I knew from the get-go that I would love this game as it ticks lots of boxes for me; adorable characters, turn-based RPG mechanics, collectible monsters, familiar Monster Hunter territory, jam-packed full of content, and gameplay that is simply enjoyable. Wings of Ruin knows its place, it's not there to challenge players like Rise, it's cute, it's fun, and it's easy to love.
The only thing I disliked — the term "monsties". I get that Wings of Ruin is aimed at younger players but it just felt like calling bananas "nanas" throughout the whole thing. Please stop.
4. Persona 5 Strikers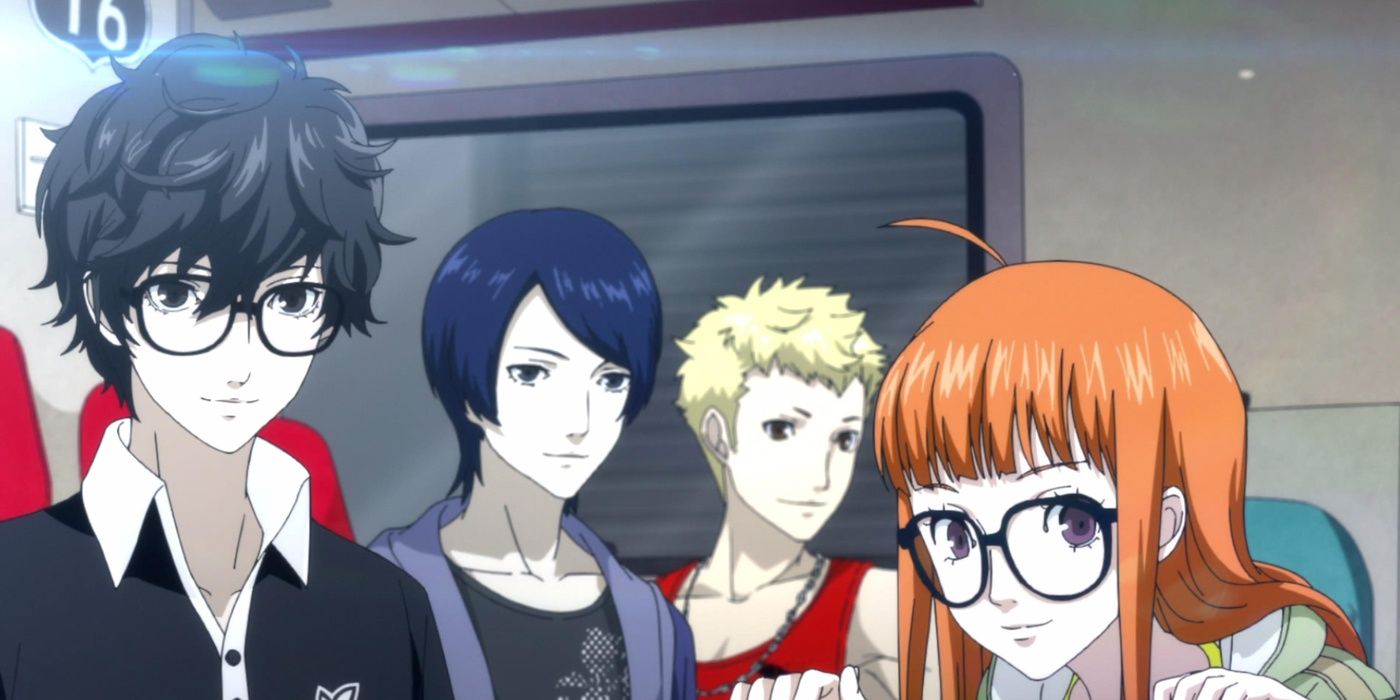 When the collaboration between Koei Tecmo's Dynasty Warriors-style Musou gameplay and Atlus's Persona RPG series was first announced, I was concerned it would be too different for me to enjoy. I'm pleased to say I was wrong. Really wrong. It's safe to say that if you love Persona 5, you'll love Persona 5 Strikers. It directly follows on from the events of the main game and introduces a few new characters to fall in love with.
I found Strikers really refreshing. I didn't have to worry about getting bogged down with relationships and getting confidant rank-ups by a certain date, I could just enjoy the road trip with my favorite characters. The action gameplay might be a little different, but the core Persona DNA is still there.
3. Nier Replicant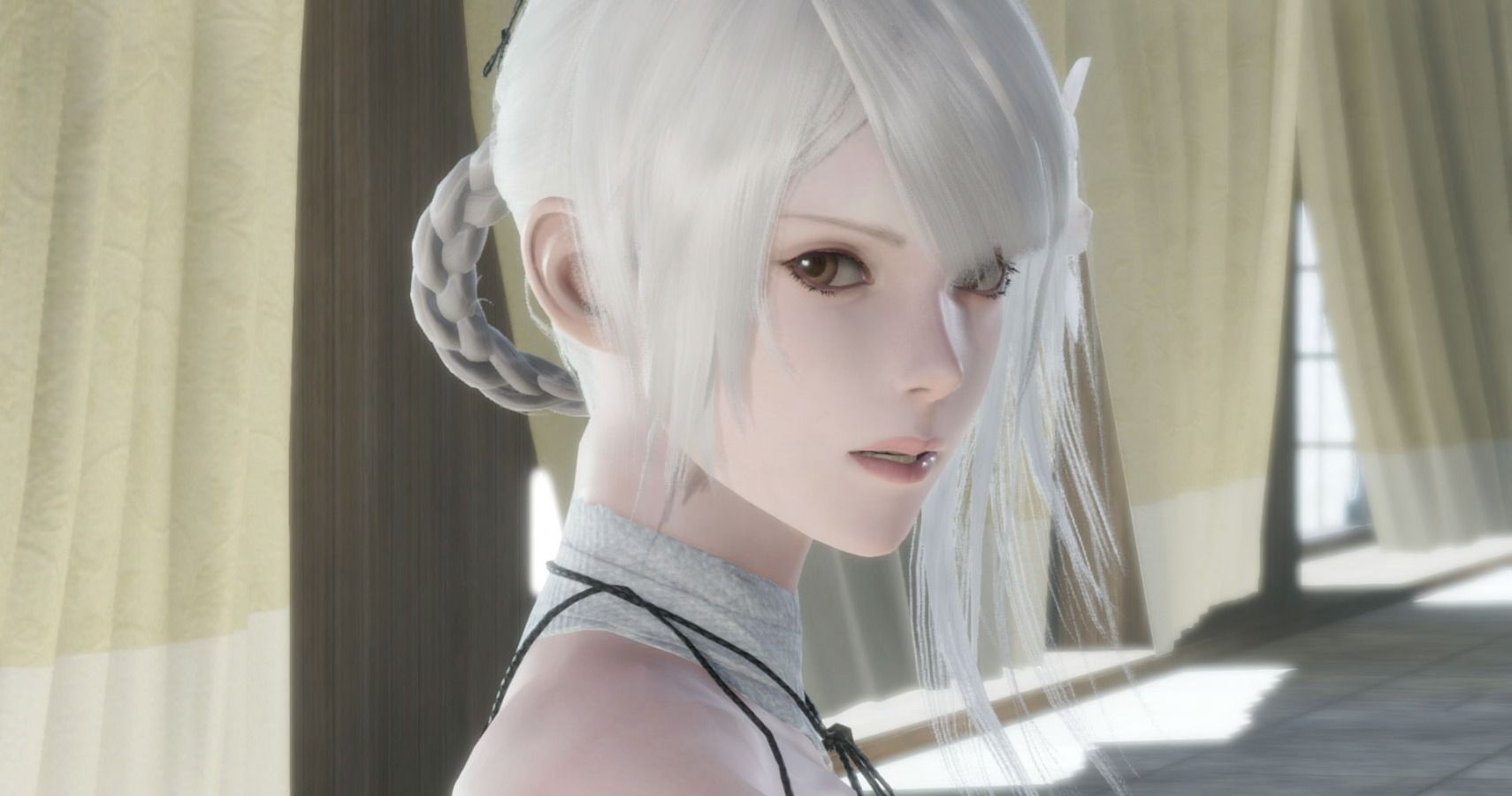 This remake-remaster hybrid breathed new life into an old favorite of mine. Nier Replicant is one of the best RPGs of the year. It's stunningly beautiful, features a haunting soundtrack, follows an intriguing story in a post-apocalyptic world, and has an abundance of side content for those who like to really delve deep into a game.
The plot is layered in such a way that to truly discover the truth, you'll have to play the game multiple times to see every ending, at which points everything gets turned upside down and you question everything you've done until that point.
2. Final Fantasy 14: Endwalker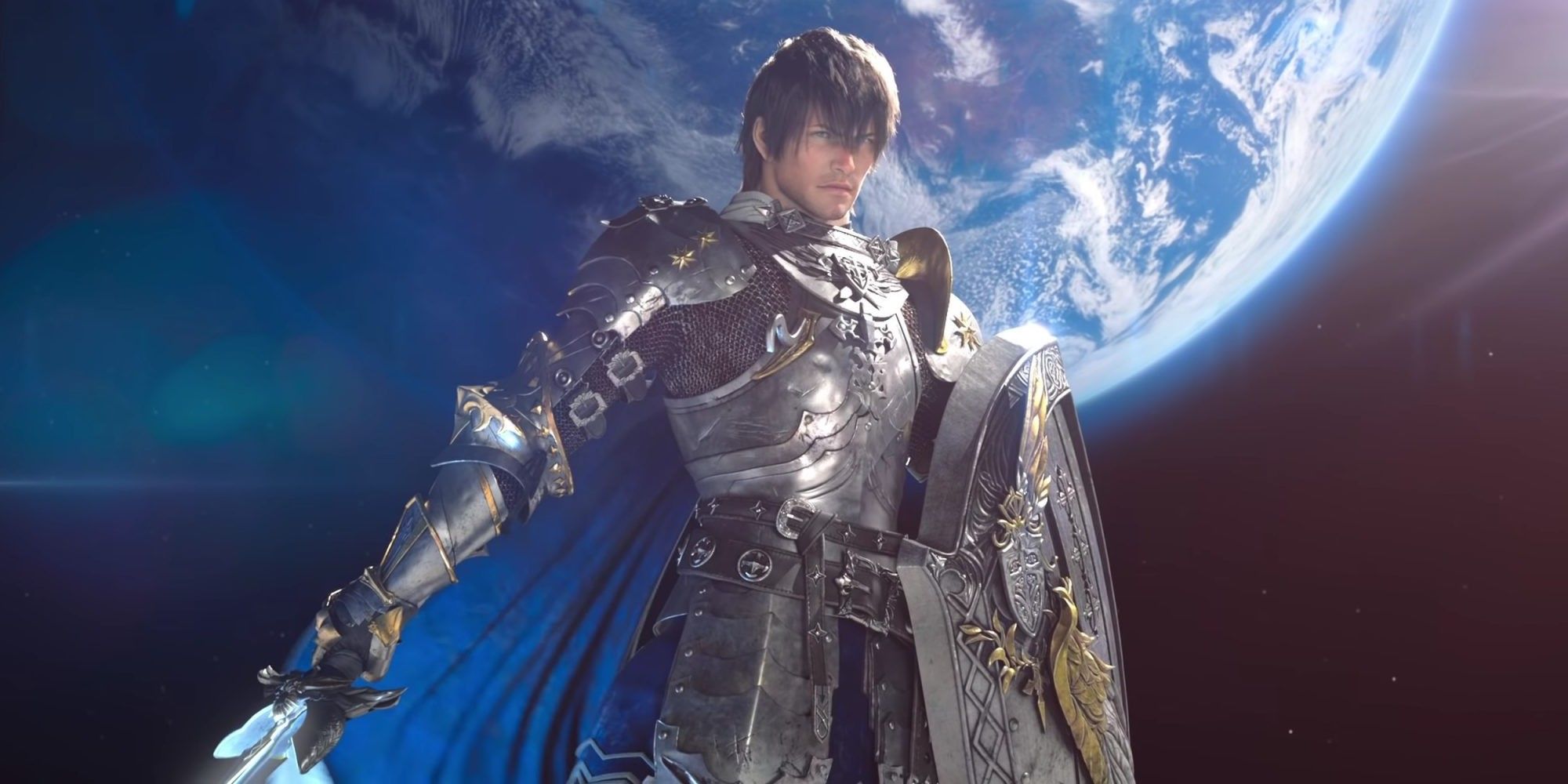 Every Final Fantasy 14 player has been excitedly awaiting the climax to a story that's been a decade in the making. If you thought the last expansion — Shadowbringers — was full of plot twists and shocking revelations, Endwalker is set to essentially take the "hold my beer" meme and run with it.
I haven't finished the Endwalker storyline yet, but I'm already reeling from some of it. There's also something to be said about playing new content at launch, it's an experience you won't forget and I don't mean because of the queue times. It's always an emotional experience to explore a new expansion with other players. You get a better sense of accomplishment when discovering things for the first time, such as solving battle mechanics or uncovering coveted new items. Just keep an eye out for spoilers…
1. Lost Judgment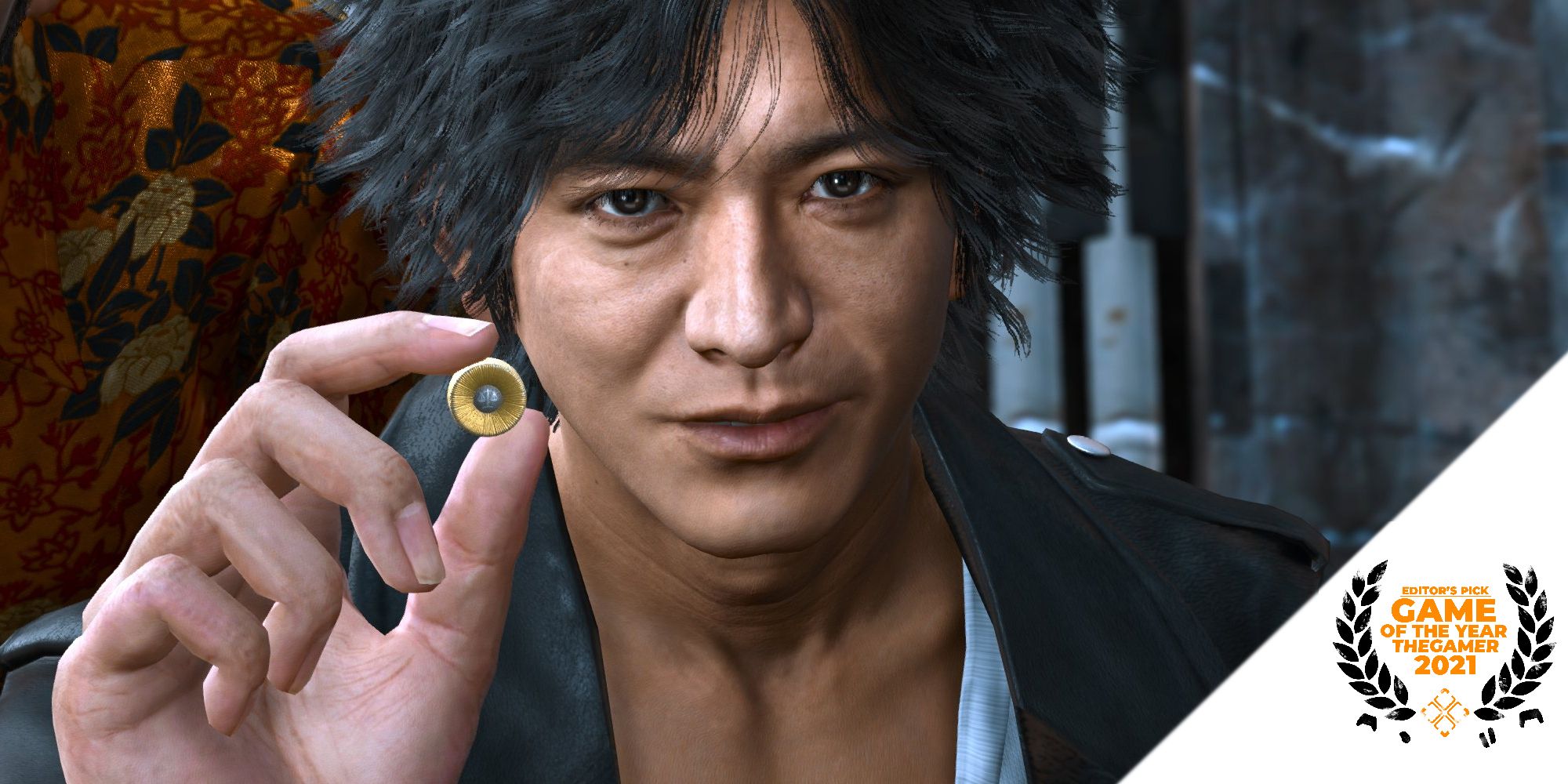 Anyone who knows me could have easily predicted this outcome. I'm a massive Yakuza stan and so by extension, I also love the Judgment series. The thing is, you don't need to fall into that camp to enjoy Lost Judgment. If you love compelling dark thrillers with enough twists and turns to keep you hooked until the very end, Lost Judgment fits the bill.
Lost Judgment is an improvement on the original in many ways; the detective mechanics aren't a chore anymore, there's twice as much to explore with the addition of the Yokohama map, the side characters have far more depth to them, and the storyline is even more captivating.
There's also a wealth of content when it comes to Lost Judgment, sure you can just power through the storyline — and it's addictive enough that you might want to do just that — but there are so many minigames, side cases, and places to explore that you can easily invest over 100 hours into this game.
Source: Read Full Article