We've now moved from the hype part of a Nintendo Direct to the post-Direct questioning. Things like "How can a Skyward Sword port be $60?", "Will Fall Guys still be relevant in the summer?", and the never-ending "Where's Metroid?" are on fan's minds and their Twitter timelines. A lot of questions swirl around Pyra and Mythra, the newly-announced DLC Smash Bros. fighters from Xenoblade Chronicles 2. In particular, how many amiibo are we getting?
Those who devoutly collect amiibo know what the figures will look like as soon as the characters are announced for Smash. That's because Nintendo always bases amiibo poses on the official renders that can be found on the Super Smash Bros. website. In fact, the poses are always recreated in perfect accuracy. So, when looking at Pyra and Mythra, we can see that they're posed together in a manner that suggests they go hand-in-hand.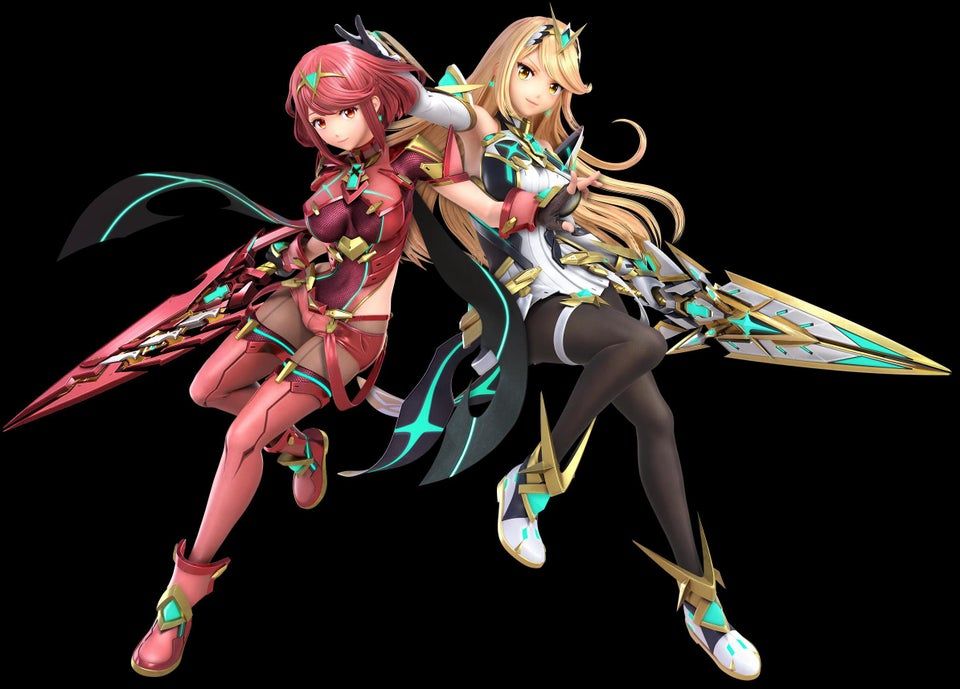 Will Pyra and Mythra be our first two-fighter figure? It's possible, given that the two fight as one in Super Smash Bros. Ultimate. Players seem to be able to shift between them at will, the same way Zelda and Sheik used to work. Despite being individuals, they take up one slot on the character select screen. Pairing them wouldn't be a bold break from tradition either, as the Olimar shares an amiibo with his Pikmin. The Ice Climbers also come as a pair of figures on one base.
That said, Pyra and Mythra don't fit the same mold as Olimar or the Ice Climbers. Neither is AI-controlled, and both are active players in their story. Even though they're a package deal, the Smash developers probably (and fans definitely) treat them as two full characters. They're referred to as fighters 79 and 80 on the official page, unlike Ice Climbers who share number 15.
There's also money to be made in offering two figures for hungry amiibo collectors and Xenoblade fans. We saw similar treatment for Corrin, who got both their male and female variants as amiibo. Cloud and Bayonetta also got extra "Player 2" figures to represent their drastic costume changes. There's both precedent and profit to support Nintendo making two separate amiibo for these lovely Xenoblade ladies.
It will be a while before we get an answer to this question either way. March 26 will see the release of Banjo, Terry, and Byleth amiibo. That will bring the amiibo to the end of the first round of DLC. After that, amiibo will need to be released for Min Min, Minecraft Steve (who also has variant figure potential), and Sephiroth. Based on Nintendo's patterns, those will probably hit shelves sometime in the summer. So expect to take Pyra and Mythra home, in whatever form they come in, around September.
NEXT: Knockout City Preview: Dodgeball, But Make It Psychological Warfare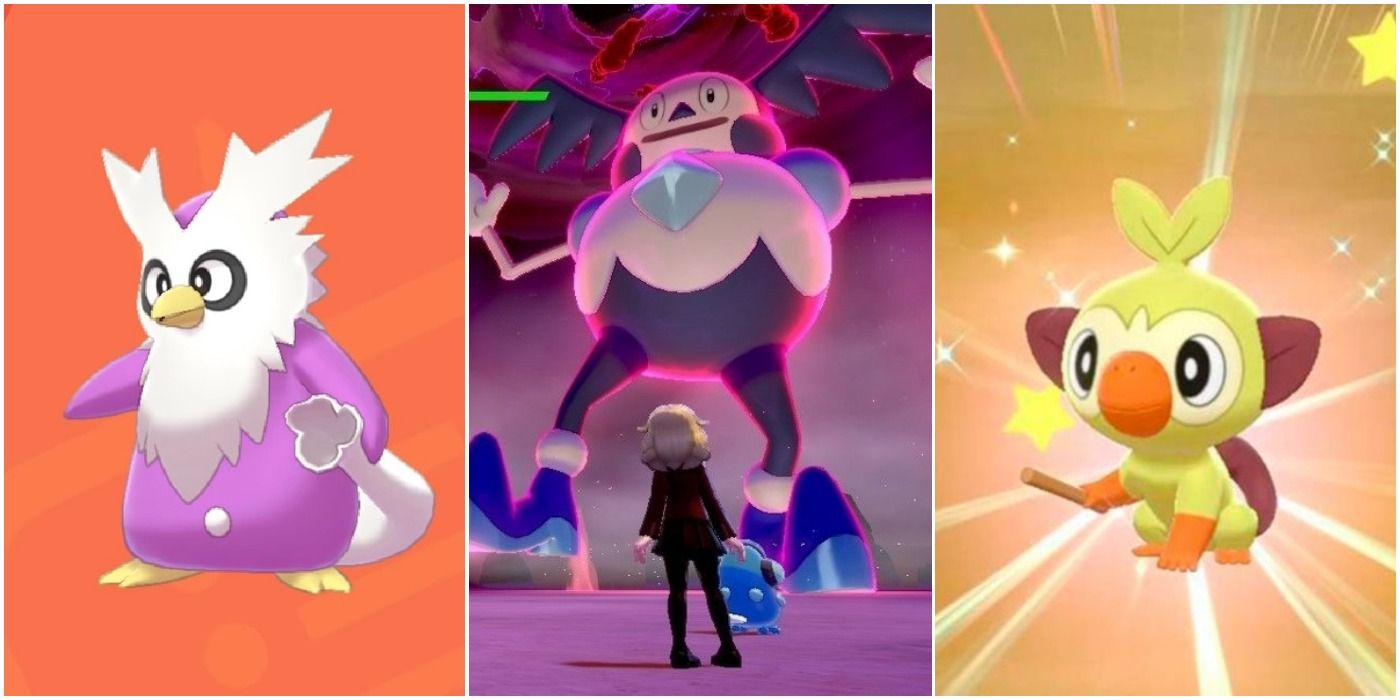 TheGamer Originals
Nintendo
Super Smash Bros.
amiibo
Sergio is the Lead News Editor for TheGamer. But usually he asks people to call him "Serg" because he wants to sound cool like the guy from System of a Down. He began as a convention reporter for FLiP Magazine and Albany Radio's The Shaw Report to get free badges to Comic-Con. Eventually he realized he liked talking to game developers and discovering weird new indie games. Now he brings that love of weird games to TheGamer, where he tries to talk about them in clickable ways so you grow to love them too. When he's not stressing over how to do that, he's a DM, Cleric of Bahamut, cosplay boyfriend, and occasional actor.
Source: Read Full Article